Glashütte Original present to us a new model in the Senator range, the Senator Chronometer Tourbillon, which promises to take tourbillon accuracy to new heights. You'd be forgiven for thinking this was a brother to the PanoMatic Inverse watch which features most of the workings visible on the dial side. In that respect, this watch is similar. It could even be a sibling to the Pano if it were in the same collection.
The primary goal of this watch, other than to be stunning to look at, is to be as accurate as possible and Glashütte Original achieves that through the use of some clever trickery involving the flying tourbillon. The watch features both a stop seconds mechanism and a zero reset system as well so that when the crown is pulled to the first position, the tourbillon stops. When pulled all the way out the seconds jump to zero, allowing for the time to be set as accurately as possible. On this watch, it's the tourbillon cage itself that incorporates a seconds hand. Another German watch which features this combination of reset systems is the equally fabulous Richard Lange Tourbillon "Pour Le Merite" from A.Lange & Söhne. The Senator Chronometer Tourbillon also features a detent, a device which is used to hold mechanical parts in place, in this instance it'll be the tourbillon.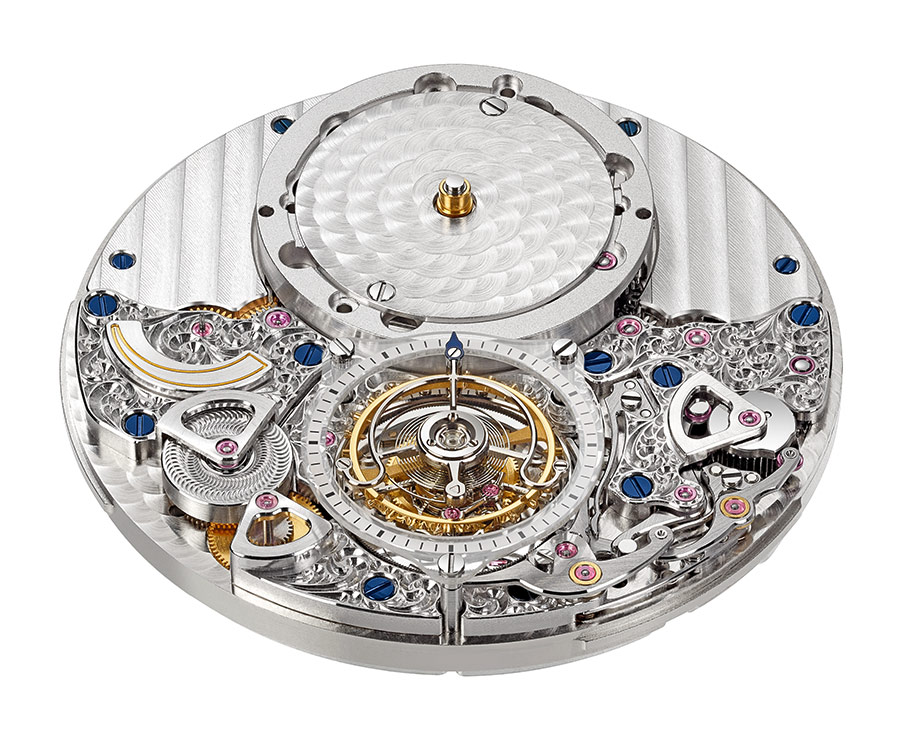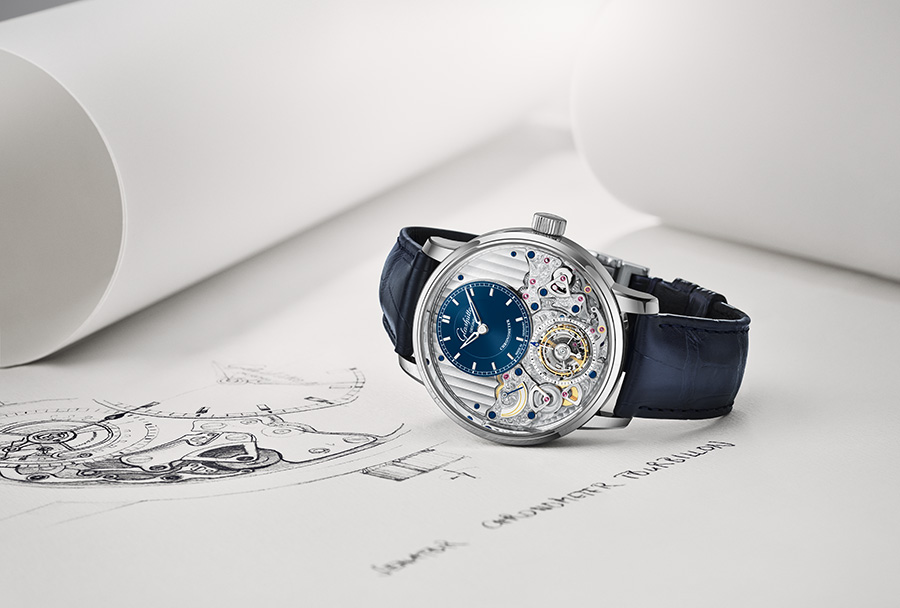 The calibre 58-01 movement inside the watch features a certificate of accuracy from the German Calibration Service which states that the watch must be accurate over the 15 day testing period in 5 positions and three temperatures. Also, the certificate from the GCS requires every watch submitted to them for testing must be adjustable to the nearest second. While there isn't a function in the crown that allows for direct control of the seconds hand, the zero-reset system can provide this.
The movement is both technically precise and visually beautiful, featuring plenty of hand engraving on the lower portion of the dial as well as exposed parts and a sapphire crystal seconds track surrounding the flying tourbillon. There's also a handy power reserve on display, too. The balance spring is constructed of silicone, which improves accuracy and resistance to temperature changes and magnetism. The oscillation rate for this watch is 3Hz, which makes for a power reserve of 70 hours.
The 42mm diameter case is made of platinum, which increases the watch's price by a long way. If you want yourself one of these, and we can't see why you wouldn't, it will knock you back by €150,000 including VAT.
Visit Glashütte Original here.