As if Grand Seiko didn't have enough to celebrate this year with its 60th anniversary, it's also marking the 140th anniversary of Seiko, the brand which it is sort of owned by maybe. Kintaro Hattori founded Seiko in 1880. Born in 1860, Kintaro wanted to become a merchant from a young age, but a trip to a traditional clock shop, the Kameda Clock Shop, changed his mind. He trained to be a watch repairer from the young age of 13, and after gaining experience in another clock shop, he set up his own in his house in 1877. In 1881 he would set up K Hattori & Co in Ginza, Tokyo (now called Wako Co Ltd), and over the next three decades it would blossom into a booming business, wholesaling and retailing timepieces imported from the west before making his own, K Hattori & Co made Japan's first wristwatch. When Hattori was 64, in 1924, he launched the Seiko brand which took over from the K Hattori name. Ten years later, he died at the age of 73.
A lot of confusion came around in 2017 when it was announced that Grand Seiko would become an independent brand. What this move did, essentially, was remove the Seiko moniker from the dials of Grand Seiko watches. Grand Seiko would now present itself as an independent watchmaker but would remain a subsidiary of the Seiko Corporation. This is similar to the big conglomerates in the west like the Swatch Group, when you buy a Blancpain, you don't also expect to see the Swatch logo on it, after all.
To make the most of this chronological double whammy, Grand Seiko is launching a 140th-anniversary piece for Seiko and a 160th birthday piece for Kintaro Hattori, let's look at the former first.
The 140th Anniversary Limited Edition ref. SBGW260 is a classical reproduction piece done in the right way. There's so much vintage charm to this, it's not overbearing, and it doesn't come off as a modern piece masquerading as a vintage. There's no fauxtina here, that's for sure. What you do get are dauphine hands, stick markers, a creamy matte dial (with applied logo) and a print informing you the watch is shock resistant and has 24 jewels in its movement.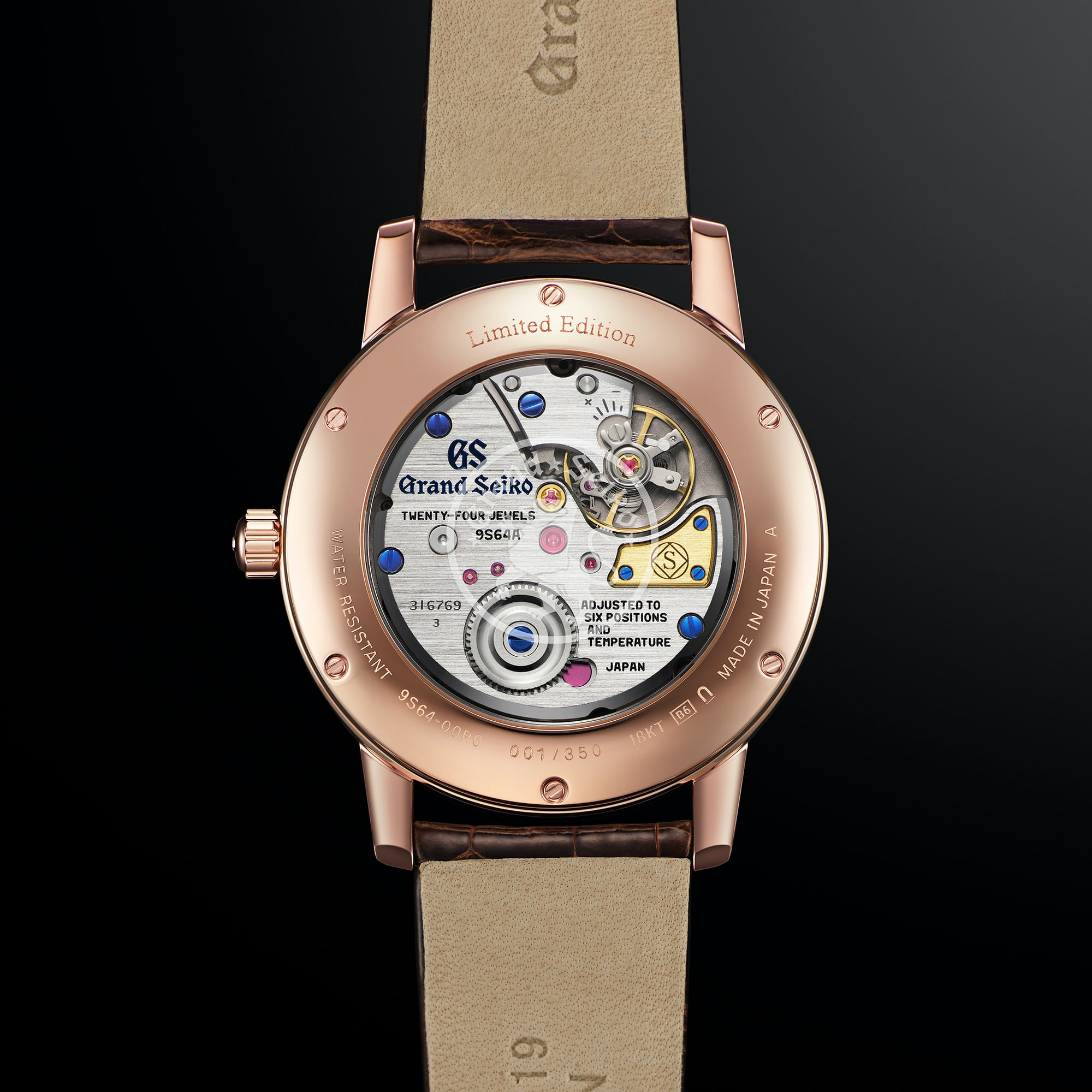 The hand-wound calibre is visible through the caseback, which still has a Grand Seiko logo stamped onto it (why do they do this?). It's the calibre 9S64 and has some lovely decoration on it. I like the brushed look of this movement combined with the heat-blued screws and gold 'S' plate attached to it. Micro Artist Studio, which finished the movement, say the horizontal brushing is called "hairline" finishing, which is quite an accurate description. The movement runs at 4Hz and has a 72-hour power reserve. It's presented inside an 18k rose gold case which measures in at 38mm x 10.9mm, it's boutique only, limited to 350 examples and will cost $29,000.
The other watch on offer today is the reference SBGZ005 or the Kintaro Hattori 160th Anniversary Limited Edition. The case of this one is 0.5mm smaller in diameter, and 1.3mm thinner than the SBGW260 as well. It's also crafted from platinum that's been given the full Zaratsu polish treatment (I'm not sure if this polishing yields different results to the unnamed method used by the Swiss and Germans, it probably doesn't).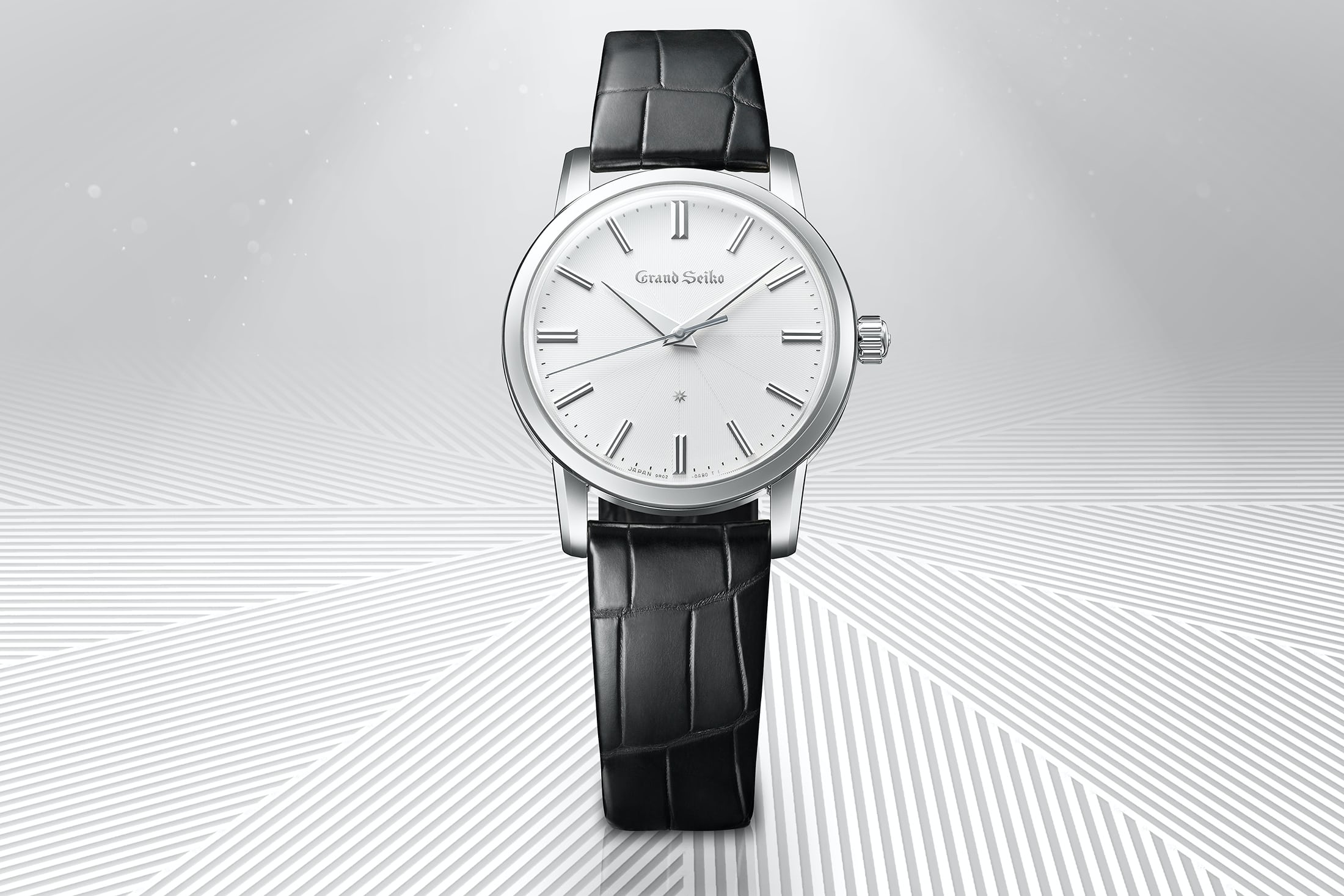 The dial of the SBGZ005 is different as well. Grand Seiko has done more to give it a different finish, triangles with grooves in them give the dial an intriguing look, but without one to hand right now, I couldn't give a fair comment to the watch. I'd need to see it, to see it. The dial is nevertheless uncompromising and straightforward, the perfect execution of a Japanese dress watch I think.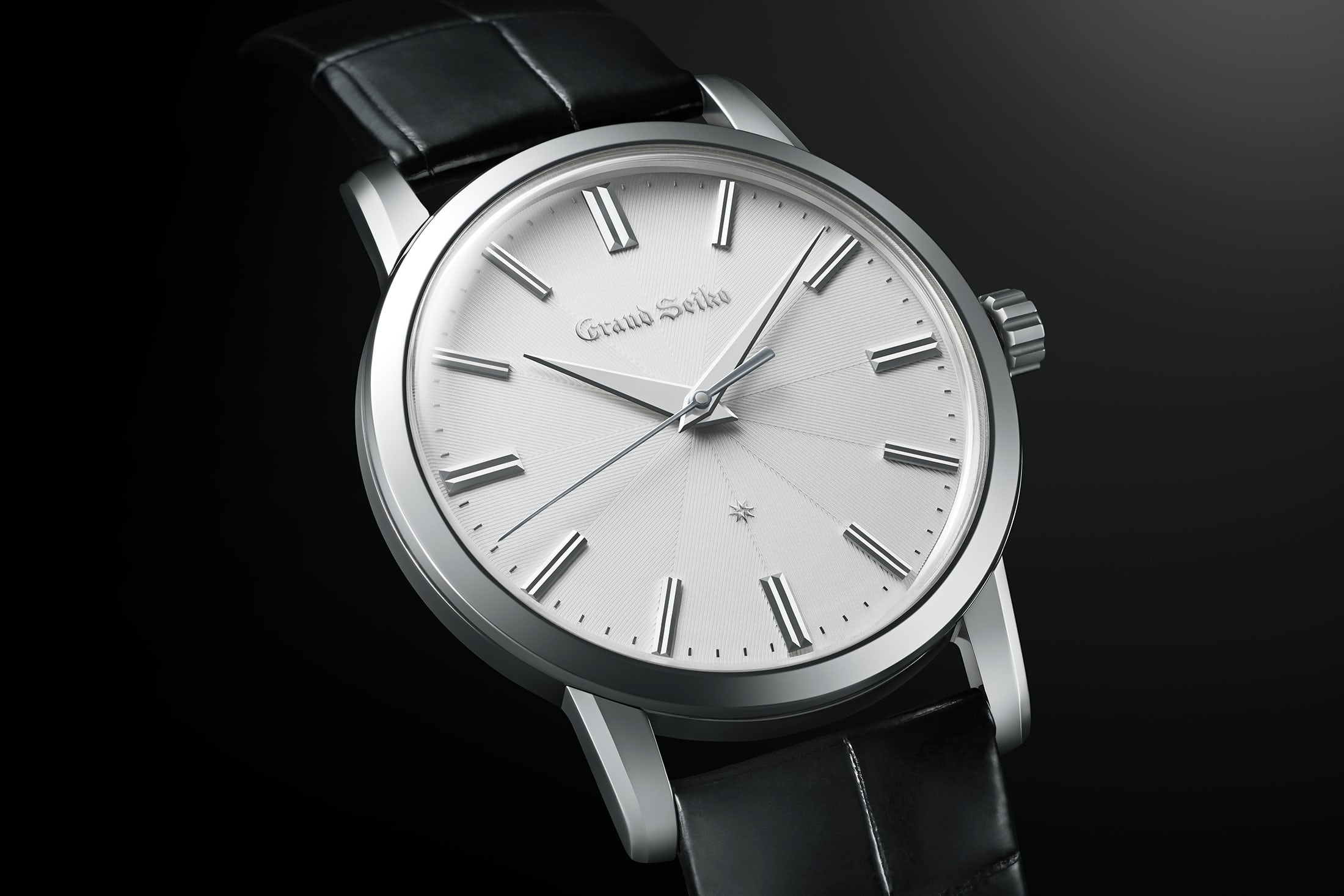 Inside this one is a Spring Drive movement, which uses a fusion of spring power and electronics to make for a more accurate wristwatch. The calibre 9R02 in this watch is manually-wound like the traditional movement in the previous watch. It's also been finished immaculately, to the point it wouldn't look out of place in a Credor. It comes with an 84-hour power reserve. I wish I could end it there on a high note, but I now need to state the price. It's an eye-watering $103,000. Despite the finishing and the case and the dial and the movement (pretty much all of the watch), I'm struggling to see how Grand Seiko justifies this price tag. Maybe they can't, but there's only 50 going to be made so they figured they could sell them anyway.
Visit Grand Seiko here.