Jaeger-LeCoultre is no stranger to the world of glamour and fame. Several of its ambassadors, including the current ambassador Benedict Cumberbatch, are incredibly famous celebrities. Having an ambassador for your brand is one thing, but sponsoring a prestigious event? That's an entirely different ballpark. This year, Jaeger-LeCoultre is celebrating 15 years of its connection with the Venice International Film Festival. The 76th edition of the festival, which is on now until the 7th of September, will see a new version of a very special watch from Jaeger-LeCoultre introduced.
The Master Grande Tourbillon Céleste is a watch with quite a simple concept, executed in the most complicated way possible in true Jaeger-LeCoultre fashion. The dial features the time, a tourbillon and constellations as seen from the Northern Hemisphere. But, this dial is no ordinary dial, it's animated. Maybe I should rephrase, it's animated if you film it for a few hours and speed it up, otherwise, it looks stationary.
Constellations of the Zodiac are displayed on the dial, and their signs are around the edge, to add an extra flair, the constellations and the hands have been filled with SuperLumiNova. You would imagine that this setup would make one rotation every 24 hours. However, it is geared slightly differently. The tourbillon and constellation dial make a full rotation every 23 hours, 56 minutes and 4 seconds. This is the length of a sidereal day, which is based on the position of Earth relative to distant stars rather than the sun.A small gold marker makes an orbit of this display once every year to plot our course on the orbit we take around the sun.It takes 334 individual components to create this harmonious motion.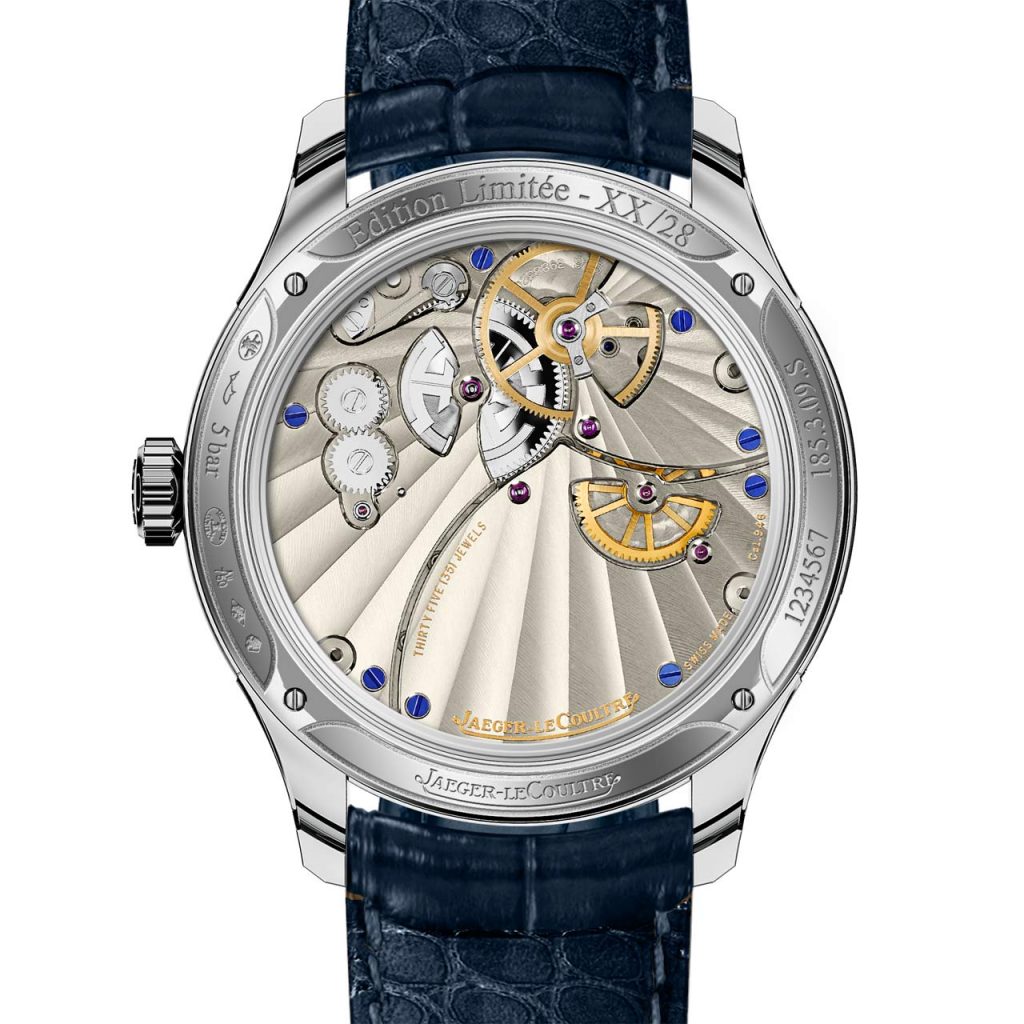 You may have seen a design similar to this before. Indeed, Jaeger-LeCoultre has been making something similar to this for years, except this new one removes the minute repeater complication. Instead, the back of the movement is much simpler, revealing only a small set of gears connected to the moving dial, while the rest of the movement appears to be made of German Silver and given a unique sunburst polishing. The reference for this calibre is 946 and it has a 45 hour power reserve, which is impressive considering it's got to move an entire dial on top of the tourbillon and escapement. It is manually wound only, though.
Lastly, the contemporary case is both polished and grained inside the lugs and around the side, giving it a unique and contemporary feel. This theme was introduced on Jaeger-LeCoultre's Westminster Chiming watch back at SIHH. It's 43mm in diameter and crafted from white gold. They have yet to reveal a price to us, but we can tell you it's limited to 28 watches only. For those who geek out over alphanumeric codes the reference of this new watch is Q5273480.
Visit Jaeger-LeCoultre here.