Jaeger-LeCoultre releases the new Jaeger-LeCoultre Reverso Tribute Tourbillon Duoface. Now before you get excited about the new watch, this ain't one… for one it is a re-issue of sorts. Not that I'm complaining but coming from a very innovative manufacturer, a re-issue after re-issue is kind of disappointing. Point delivered, I still appreciate this watch and the new movement ticking its way inside. What I really appreciate though is the tourbillon.
Initially, this watch is the debut of Jaeger-LeCoultre Reverso Duoface featuring a flying tourbillon. This is pretty much new and exciting right? In all honesty though, for the fans of this watch, you will love every bit of this release, forgive my rumblings. We also say that it is a flying tourbillon because of its construction – being secured from the bottom. In a Reverso, the flipping of the case also provides a proper view of this fascinating engine, faithful to its namesake indeed but before we talk about this, this is not always the case.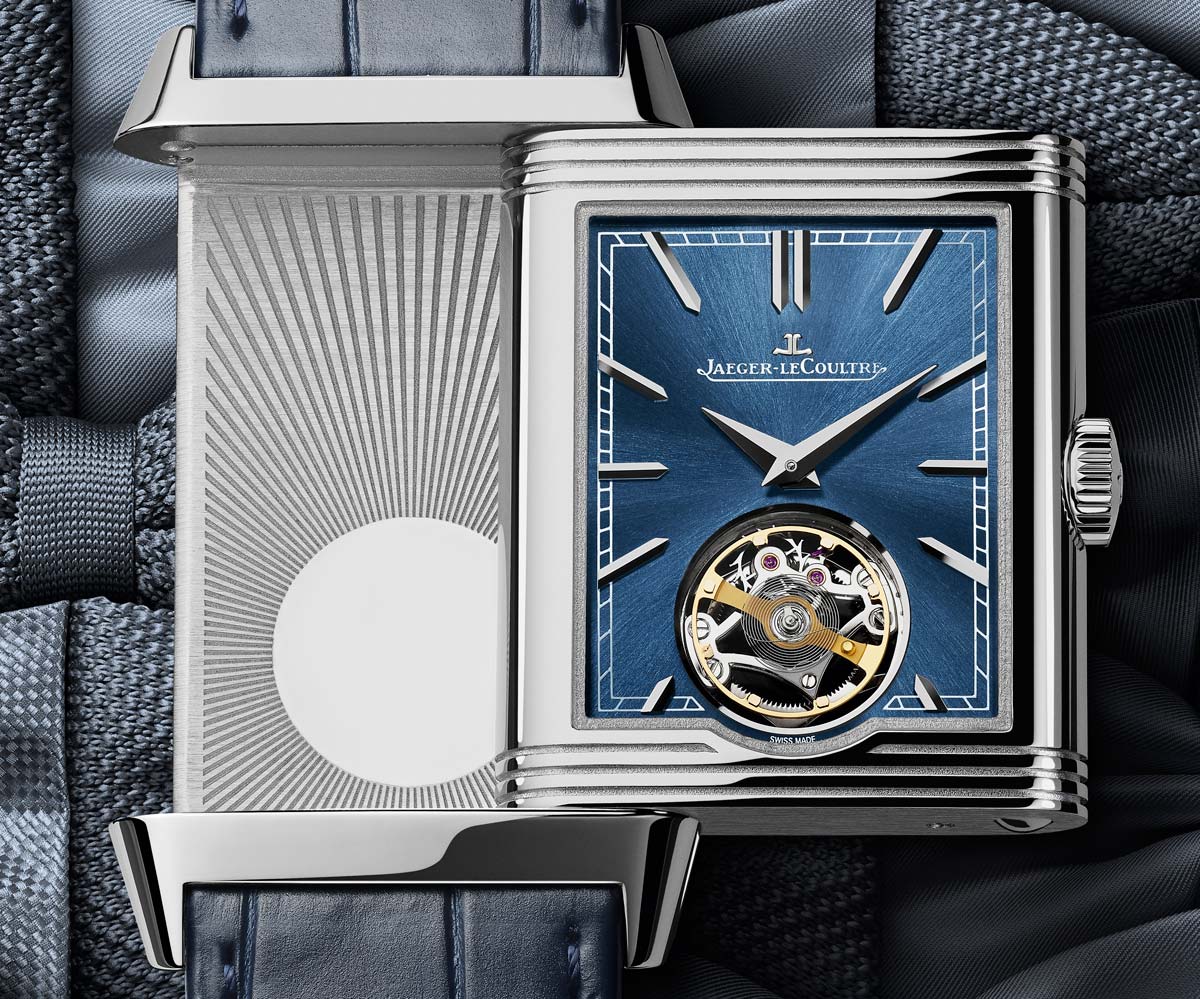 Moreover, loyal JLC fans will see that the Recto face displays a tourbillon that appears to be a mix between the one we saw in the Hybris Mechanica 11 Minute Repeater Tourbillon and in the Reverso Tribute Gyrotourbillon. This is good stuff, also, the balance wheel itself seems to be coming from the HM11 and as for the bottom carriage, I believe it is from the latest Reverso Gyrotourbillon.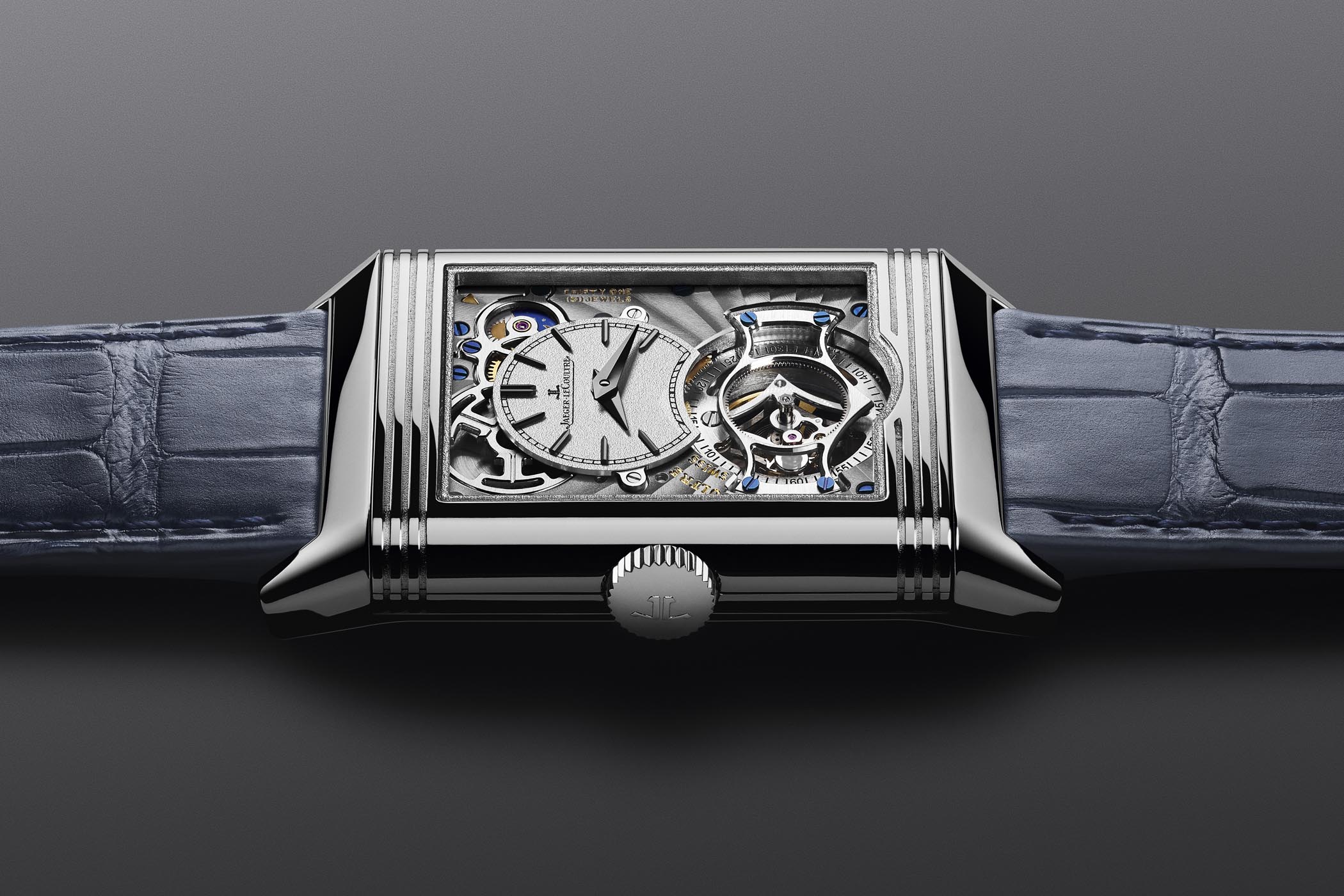 The hand-wound Jaeger-LeCoultre Calibre 847 is definitely brand new, I told you about that didn't I? It blends the flying tourbillon with the Duoface concept and is the first to do so. What it does is pretty impressive, displaying two timezones on two dials. The Verso side features a day-night indicator at the 2 o'clock of the silver sub-dial.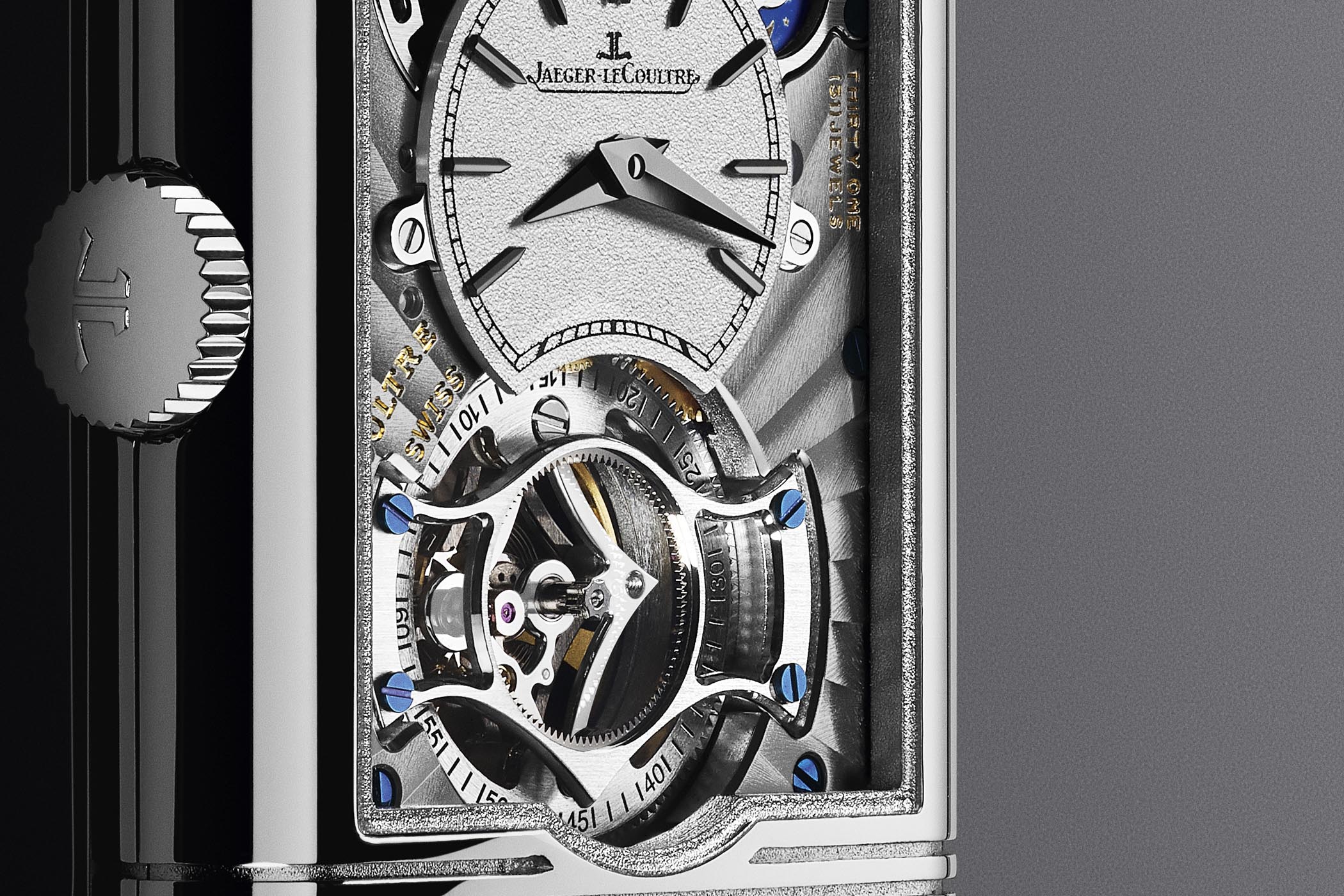 JLC also added another extra functionality to the Verso side which is the running seconds indicator on the flying tourbillon thanks to the 60-second track printed on the periphery of the inverse side of the tourbillon carriage. Also if that ain't enough, consider the sharp tip of the skeletonized lower supporting bridge as the seconds indicator, time it you'll see.
The rectangular case is made of a solid platinum so feel the weight of fine Swiss watchmaking, in a positive way.
While there have been a number of Reverso tourbillons, there's a probability that we encountered some already without even realizing that the Reverso actually featured a tourbillon. Blame it to the Duo face because if the watch is flipped to the wrong side then the tourbillon is perfectly hidden. To the trained eye, the key is spotting the position of the crown and if you are ballsy enough to ask the wearer to flip the case to the tourbillon side – you don't need to do this with the Reverso Tribute Tourbillon Duoface though because it displays the tourbillon on both faces. Visit Jaeger-LeCoultre here.