With the lack of any swatch-y-ness at this year's Baselworld, the various brands of the group have been left to their own devices to present themselves this year. As we've seen from Breguet, the crown jewel of the group, the best way to go so far appears to be to let us, the online media blogs, do the majority of the legwork, something we're happy to oblige. Longines is one of Swatch's brands with an excellent history, although you might not know that judging it by its current models, but it seeks to change that so I will give it the credit it's earned. One of the models at the cutting edge of Longines' attack is the new HydroConquest Ceramic diving watch.
The iconic sports watch from the brand takes on an altogether more hard approach, literally, as ceramic is one of the hardest materials around. That makes the HydroConquest a very scratch resistant watch unless you have a diamond nearby. So, scuba diving with it through shipwrecks and coral reefs can be tackled with ease. Of course, as we know the downside to all that hardness is structural fragility. While ZrO2 (Zirconium Dioxide, the ceramic the watch is made of) is actually more robust than most think, it's still likely to shatter if dropped at the wrong angle. I've seen the horror stories of people dropping their Dark Side of the Moon Speedmaster watches, and it's never pretty, or cheap.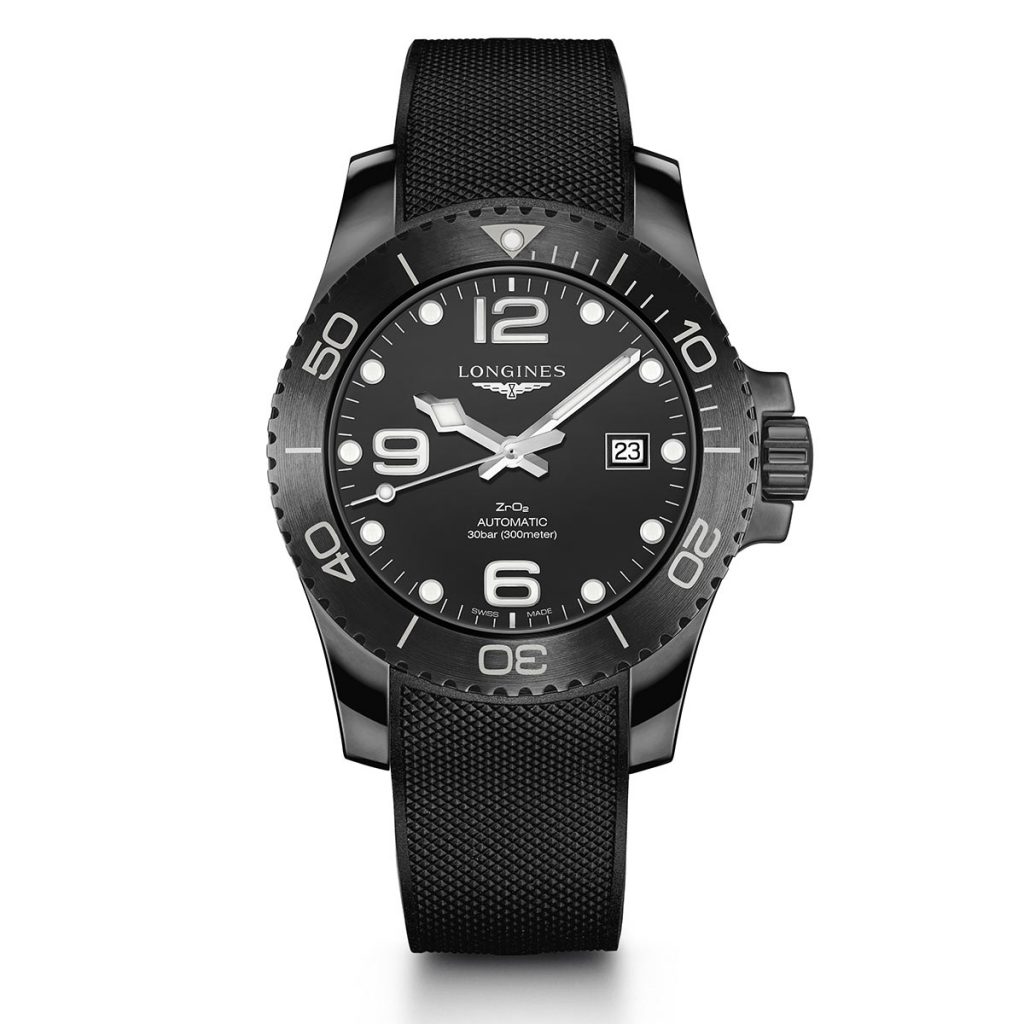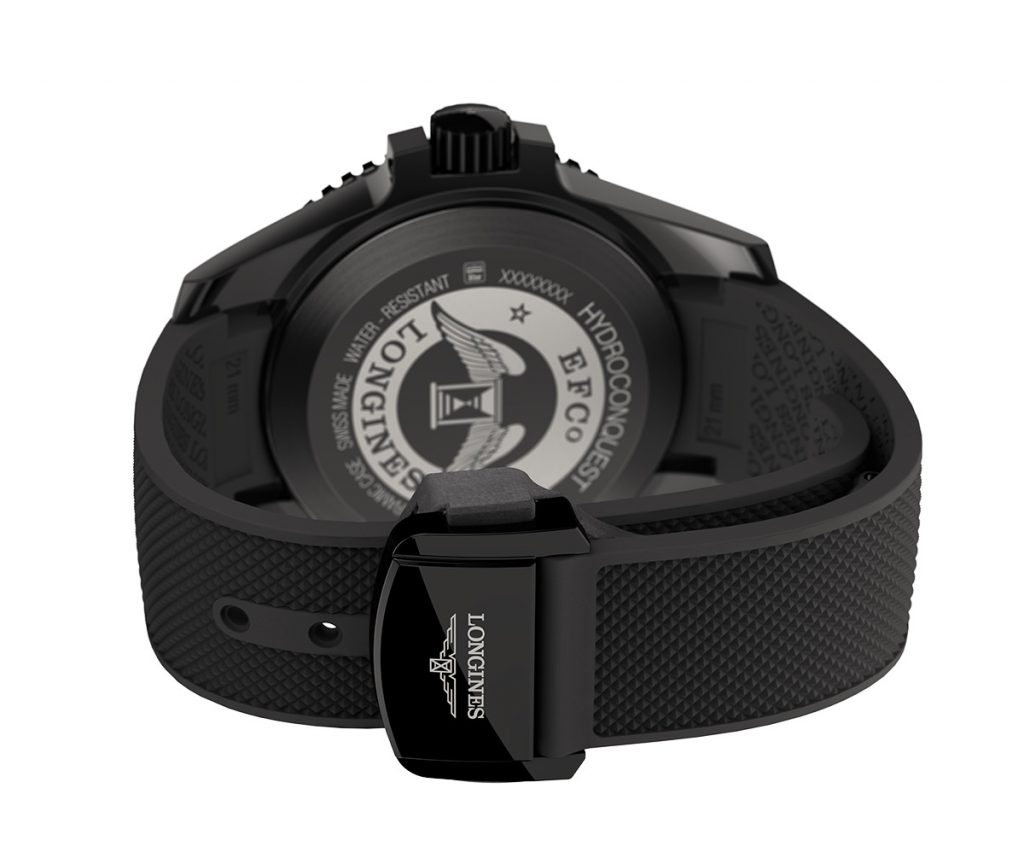 The hands of the dial are rhodium plated, and both they and the markers have a generous coating of SuperLumiNova. This is one of the most attractive diving watches that isn't a Rolex, Omega or Blancpain, and that might not sound particularly impressive by comparison, but it is. You see, even though Longines no longer has the edge it once did, it is still one of the billion dollar babies of the watch world according to the New York Times. Its watches are still in extreme demand, and it has turned its attention now to materials research, undoubtedly borrowing from the library of Ceramic within Omega (that might not be a real thing, it doesn't sound particularly enthralling anyway).
The 43mm case houses inside it a Longines calibre L888.3, which is based on the ETA A31.L01, it runs at a rather unusual frequency of 25,200VPH, or 3.5Hz. It has a power reserve of 64 hours too. The watch is water resistant to 300m. The rubber strap of this watch looks more like a material strap, and it's fastened together with a ceramic clasp with precision adjustment. All in all, if priced right this could be a hell of a good buy, but have no information on pricing at this time.
Visit Longines here.