We like to cover a mixture of big brands and independent companies here, and one of those which is always popular with the audience is Parmigiani. Despite not having heard much from them recently, we did get some news of a couple of new watches which are making their way to the showrooms soon. We have two different versions of the favourite Tonda Metrographe line, ref. PFC274-1002500-HA3241 which is a rose gold model, and ref. PFC274-0002500-XC1442 which is the stainless steel version. There are two other models mentioned in the blurb from Parmigiani, a black dial black strap version (PFC274-001404-XC1342) and one with a white dial, steel case and steel bracelet (PFC274-0000100-B33002). Those ultra-long references are the kind of thing for people with not much else to do to fuss over, so that will be the last time they're mentioned here that's for sure.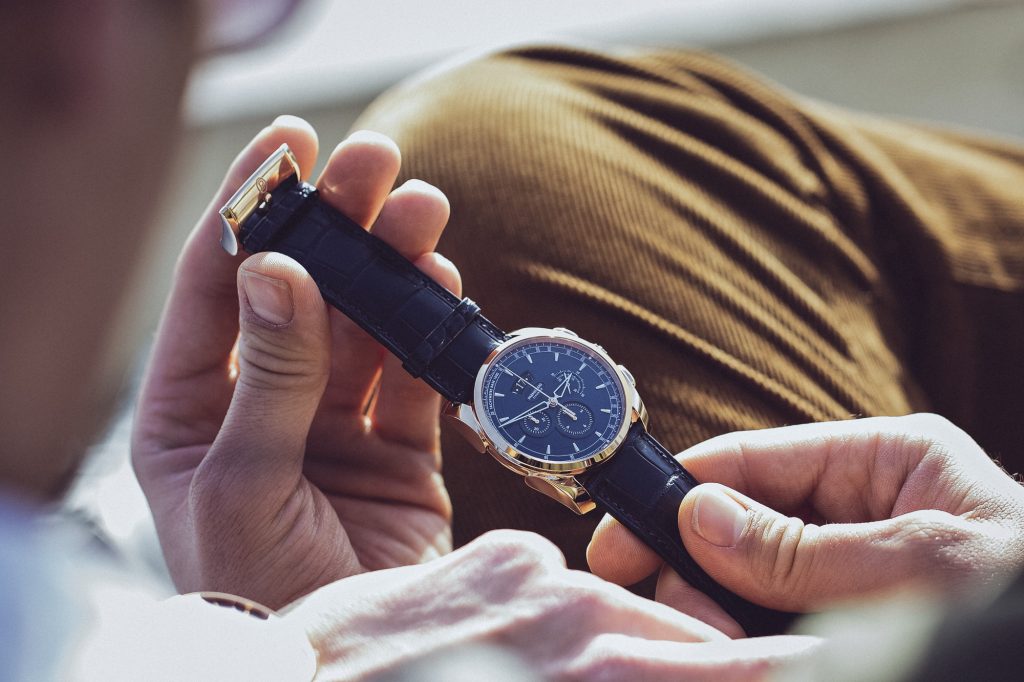 The Tonda Metrographe is a bit of an odd piece, it's like a dress watch but seriously bulked up in the aesthetic department, despite being only 40mm in diameter and 11.8mm thick. All the primary functions of the dial are grouped quite close together as well. The three chronograph subdials seem much closer here than on other pieces. The date window hasn't changed, though, it's still the same wide date window as before, so we can see the previous and the next dates as well as the current one. One aesthetic design that frustrates me that isn't on this watch is the delta-shaped hands which are far too short of reaching the markers.
Inside the watches is the automatic calibre PF315, a movement which comprises of 351 components, 46 of which are jewels. The balance oscillates at a rate of 4Hz and provides that rate up to a total of 42 hours (no mention as to whether this includes the chronograph running, so we'll assume it doesn't). As with all watches from Parmigiani, the movement has been exquisitely decorated with Côtes de Genève featuring on the mainplate of the movement, and a beautiful guillocheé on the rotor surrounding the Parmigiani logo.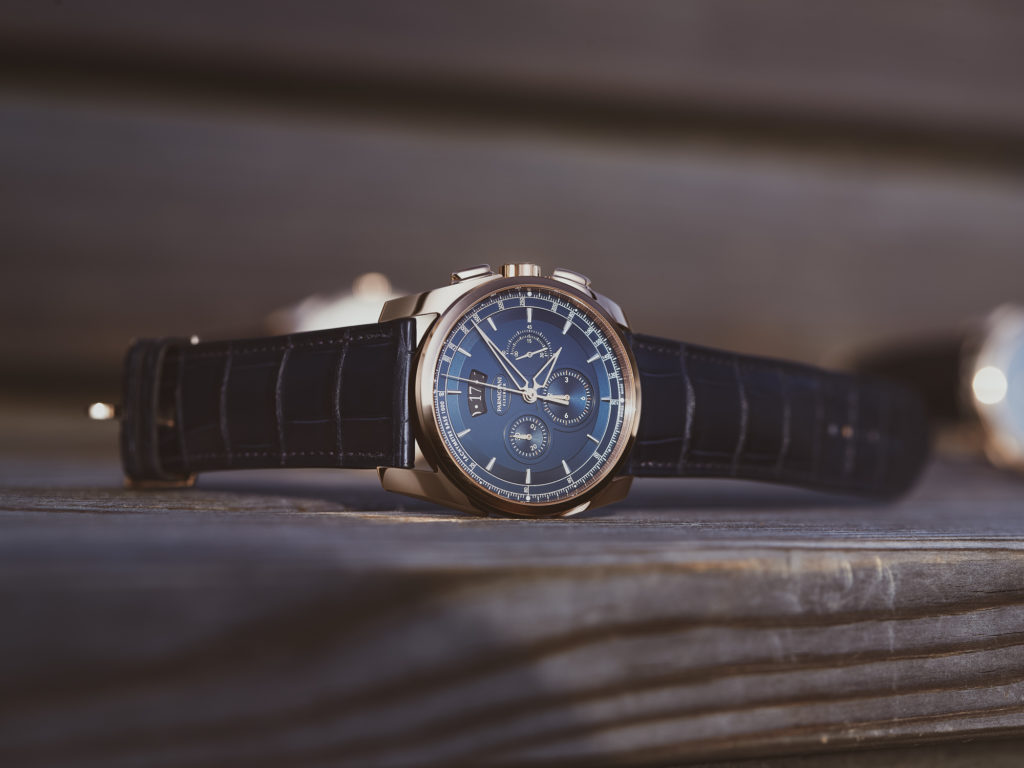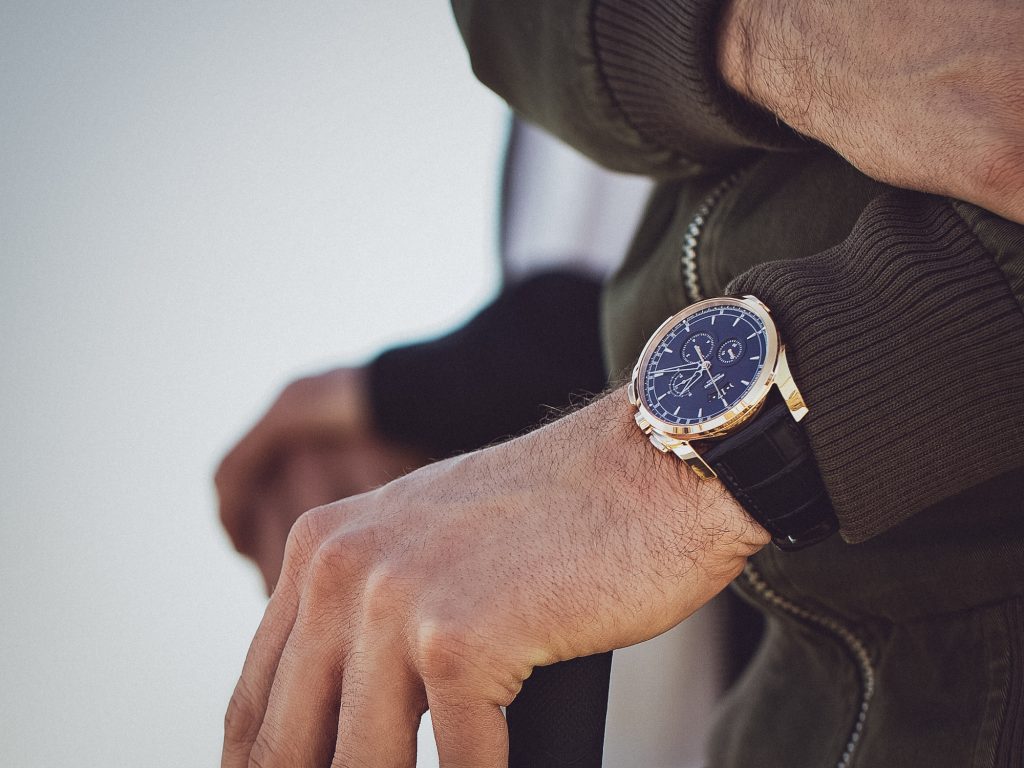 All of the leather straps for these watches are of very high quality, made by Hermés no less. All watches are 30m water resistant. I only have the pricing for the first two references present: the rose gold with a blue dial costs CHF 29,500 and the steel with blue dial costs CHF 11,900.
Visit Parmigiani Fleurier here.