So, our friends at Armin Strom have spent a considerable amount of effort and time on their Resonance watch recently. We saw it made of sapphire crystal not too long ago, probably the hardest material to craft a case from (both figuratively and literally). That might lead you to believe there's only one model Armin Strom makes, but there's actually several. Interestingly, if you go online to their website, they have an interactive configurator tool which you can design your own watches with several variants to choose from.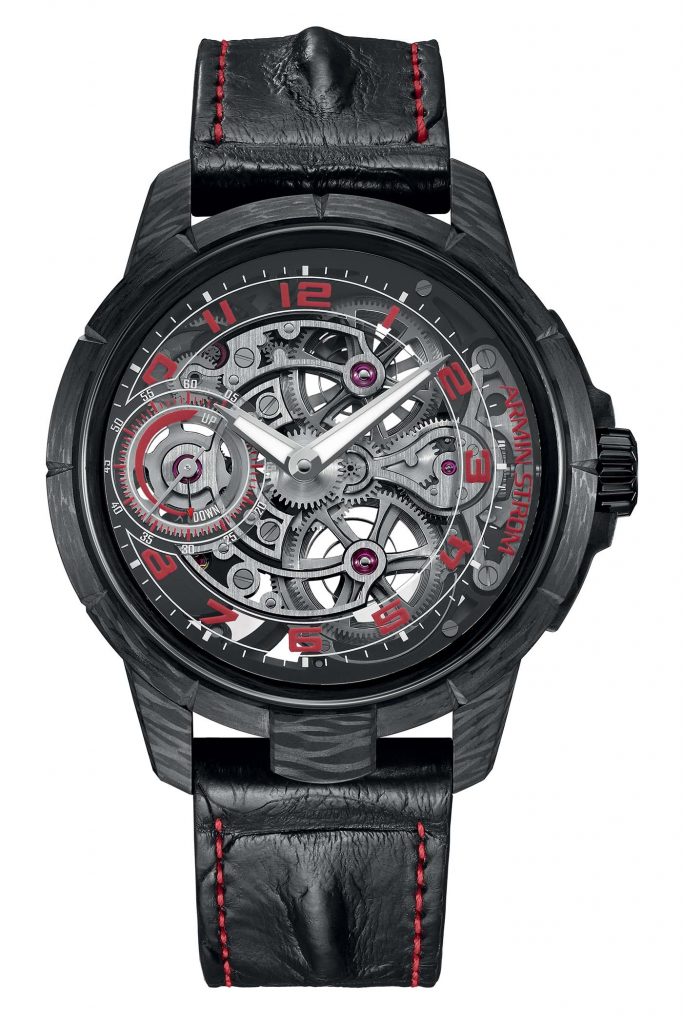 It seems as though the folks at Armin Strom themselves have been playing around with it too, and decided that their Skeleton watch would look better with a carbon case. I will be honest I have to agree. They already make a steel PVD case for their watches, so the step to Carbon isn't a big one for us. Forming a complex shape like that out of carbon fibre, and making it durable, is a challenge. The diameter of the case is 46.8mm and is 13.2mm in thickness, so these are for the younger and sportier watch aficionado perhaps.
Further to that, Armin Strom also makes nearly all of the components in its watches itself. The ARM09-S movement has a skeletonised baseplate so we can see through the watch. In these watches, the baseplate has been PVD coated black to accentuate the colours of the five new watches. The movement composed of 146 components, 34 jewels and runs at a stately 2.5Hz which gives the watch a very long power reserve of 8 days, impressive stuff.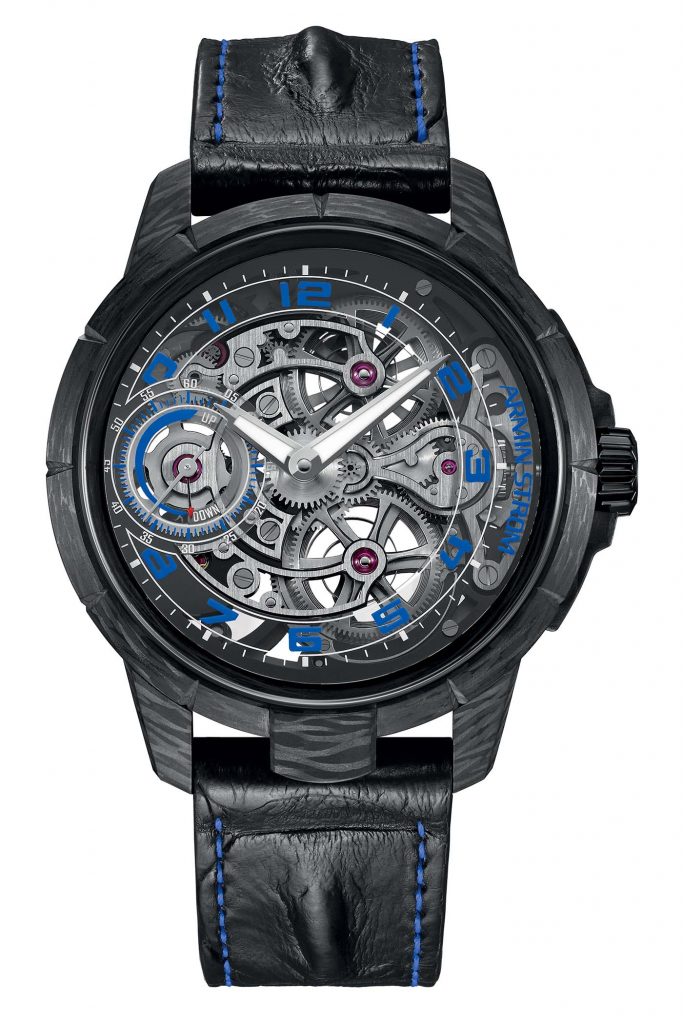 The five colours are blue, orange, green, yellow and red, and are there to mark the connection between Armin Strom and the popular Cypriot watch dealer Cases and Dials. As such, parts of the skeleton dials such as the brand name, hour numerals and the markers around the seconds subdial are whichever colour is chosen. Also, the stitching on the straps matches the tone on the dial, so you have a bit of colour on the otherwise monochromatic strap. The alligator leather strap also features a decorative rib down the middle leading to a stainless steel folding clasp. You also receive a velcro strap and a rubber one too.
Unfortunately for the budding watch enthusiasts, these watches are both expensive and exclusive. The retail price for one of these is 45,000 Swiss Francs, and they are limited to just one example. Not one example in total, but one in each colour, making five watches overall. Being able to see your wrist through the skeletonised watch is cool, but there are several watches which can do that for way less. There are even quite a few carbon fibre watches coming out these days. In this instance, I think the exclusivity of the brand Armin Strom will be the crucial factor for these watches. You could buy a Roger Dubuis, and admittedly they do look quite similar, especially the cases. But you don't get that level of it being a one-off watch like you would with the Armin Strom, you've hardly likely to see one of the other four in the wild.
Visit Armin Strom here.