MB&F introduces the newest versions of its 2014-released Legacy Machine 101, aka the LM101. One of the brand's more reserved pieces, the LM101 returns for 2021 with some new editions. The LM101 featured a positively microscopic 40mm case, far smaller than what we're used to seeing from the brand. Mind you, this is for a good reason, a lot of their watches are exceedingly complicated, and the layout of their movement suspends the balance wheel above everything else, which is hardly going to contribute to making a small watch.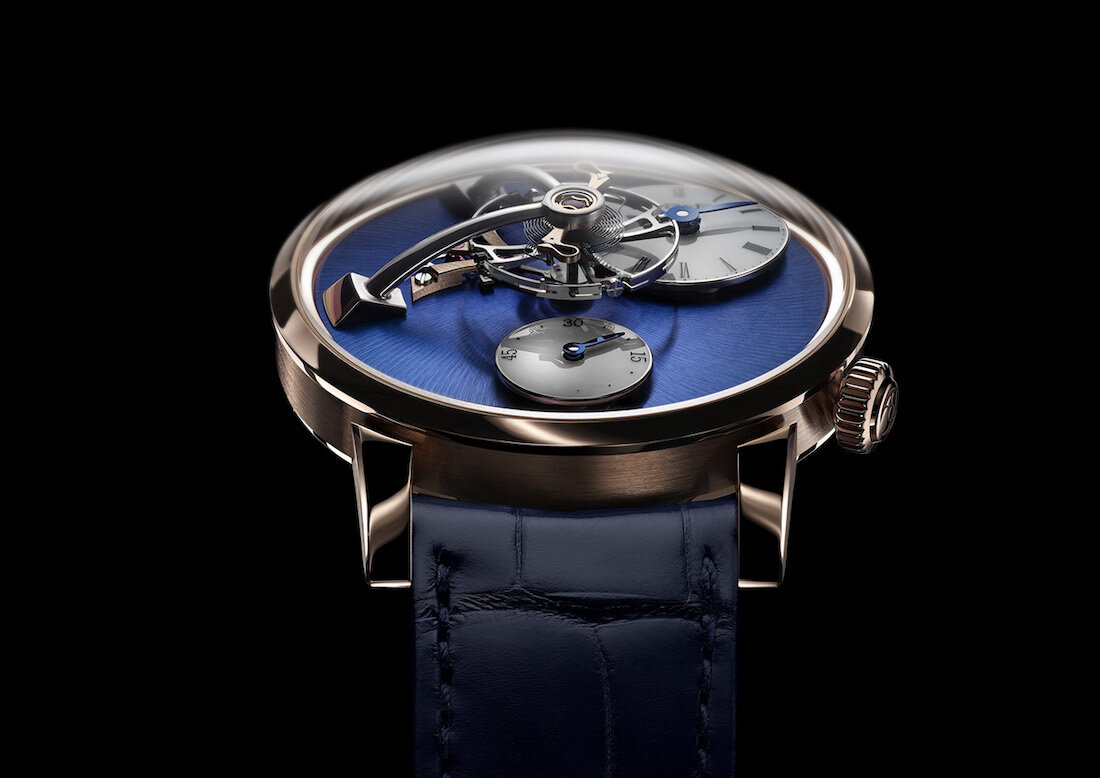 For 2021, the LM101 comes in three new colourways. There's a white gold case with a purple dial, a red gold case with a dark blue dial and a steel case with a light blue dial. This marks the first time the LM101 has come in a steel variant. MB&F has also tweaked the design slightly, so now the bezels are thinner, leaving more space for the dial. Also, the 'Legacy Machine' engraving has been removed (who needs it anyway, you know what this is), and the white enamel dials have been enlarged slightly. Finally, and most importantly in horological terms, it's been fitted with a double-hairspring balance made for MB&F by H. Moser & Cie.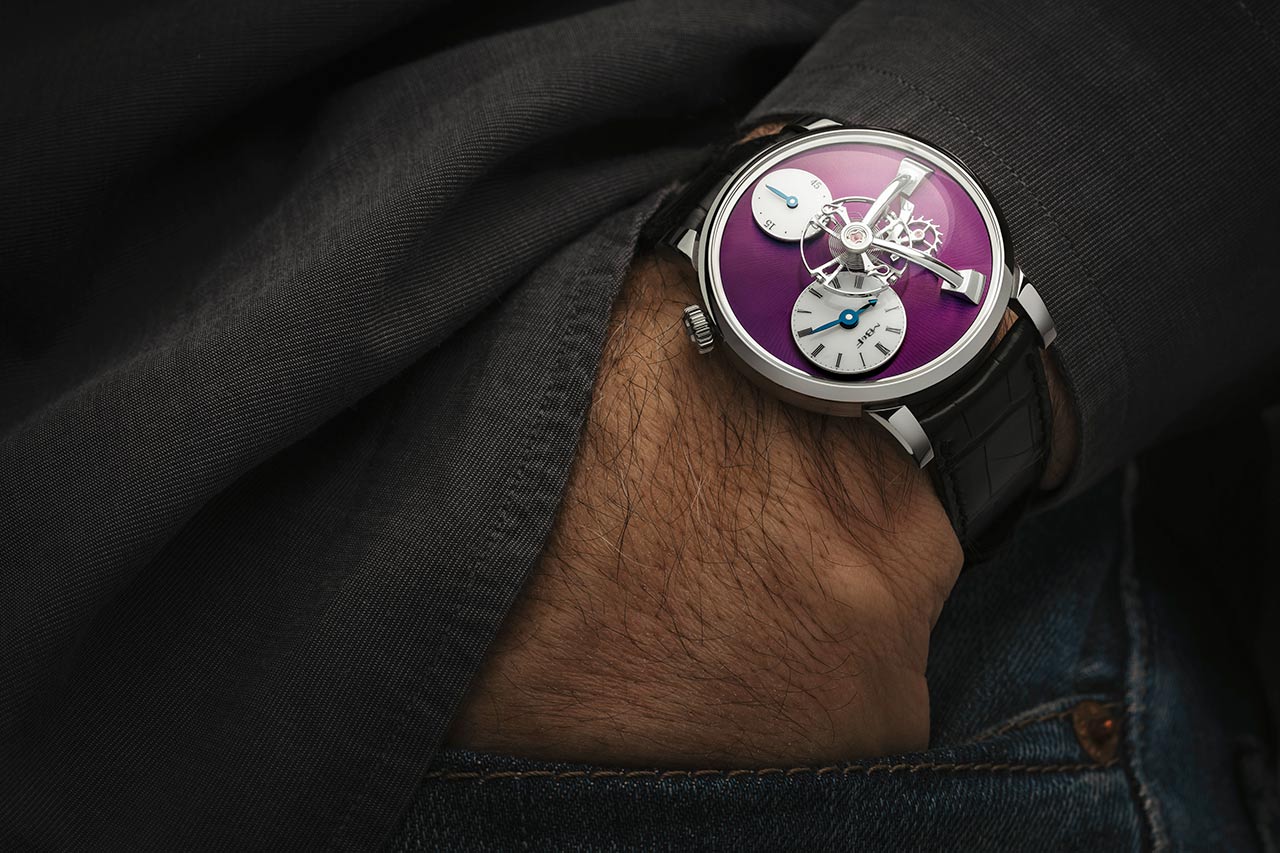 The layout is the same, however, a sublime base dial acts as the base for floating horological goodness. The beautifully decorated and co-developed with Kari Voutilainen, the hand-wound movement of the LM101 features a 2.5Hz beat rate and a power reserve of 45 hours.
But who cares about that? It's breathtaking, it features a design mimicking the old movements in pocket watches, it's been blackened in places, and the quality of the handiwork is second to none.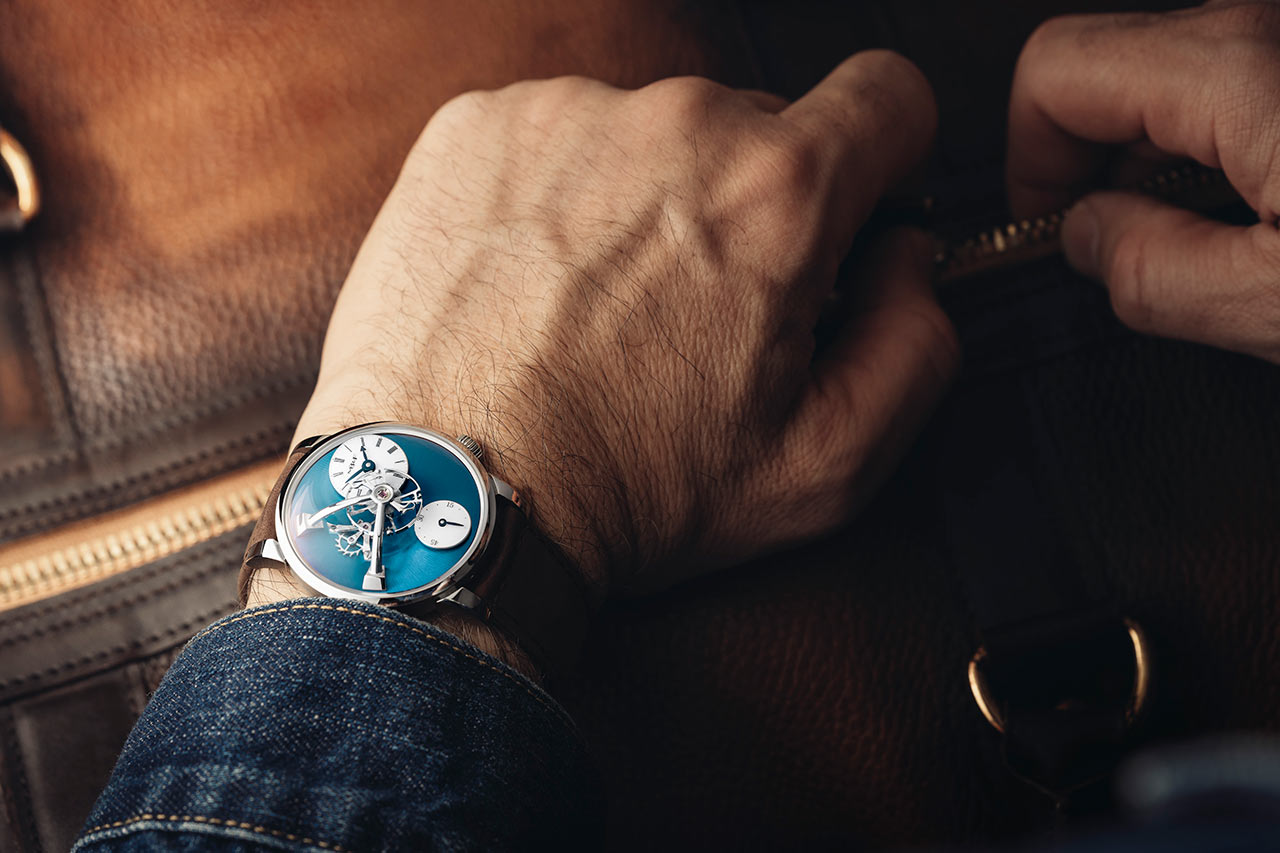 The prices of these watches are as follows. For the white gold with purple dial, the price is CHF59,000 plus VAT. The red gold version costs the same, CHF59,000 plus VAT, and the steel version costs less at CHF49,000 plus VAT.
Visit MB&F here.