MB&F's latest creation in partnership with eccentric clockmaker L'Epée is going prehistoric! I'm not entirely sure this would fit onto the mantlepiece of a Victorian-style manor, it seems more geared towards a modernistic house with some sort of pointy "art installation" hanging in the entrance lobby. Still, it looks wild (no pun intended).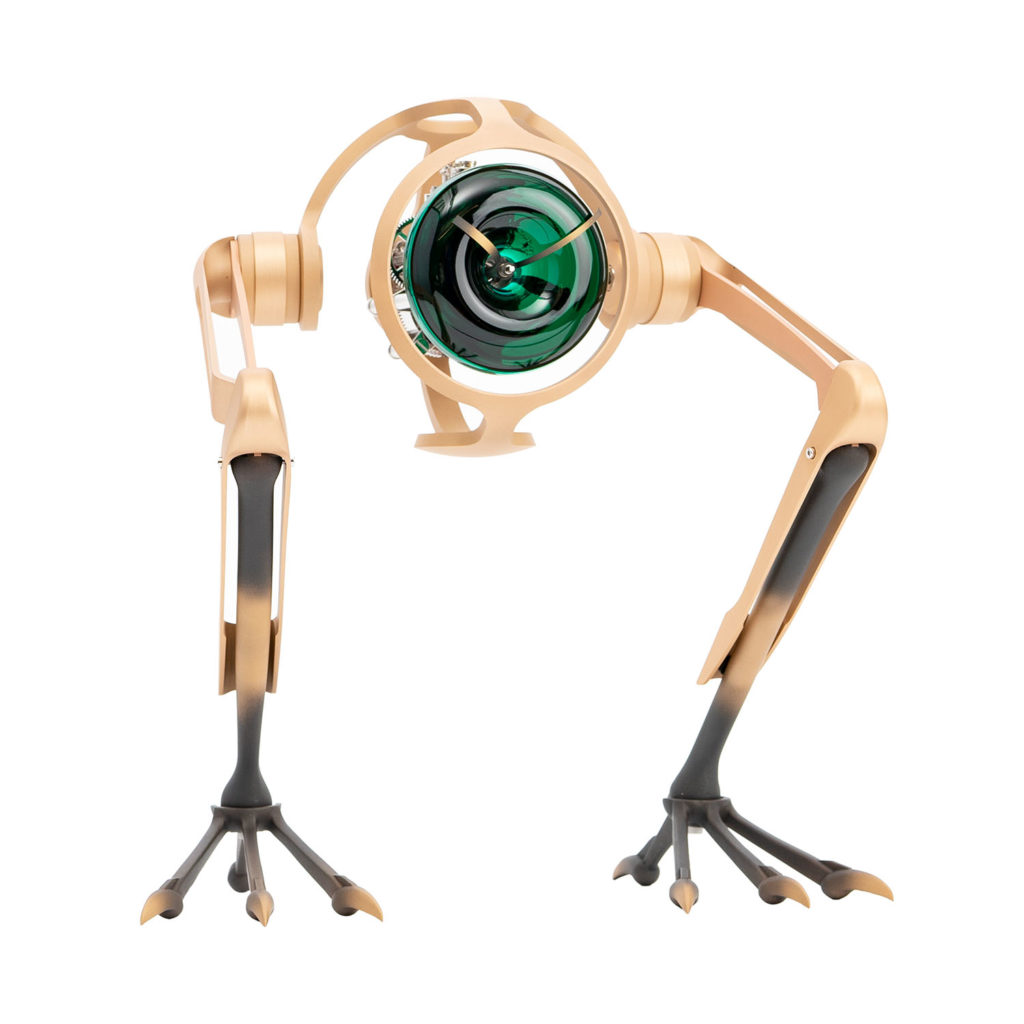 This clock is based on a model presented for Only Watch 2019 called Tom & T-Rex, it seems like the T-Rex got hungry after not being fed for a year as Tom is suspiciously nowhere to be found. It also comes in a more historical-style colouration, as the clock's body is made of bronze and features a unique chemically induced oxidation process to achieve the brown colour on the lower portion of the legs. The legs of the clock are based on the legs of the real Tyrannosaurus Rex which have been scanned using 3D laser technology to give the designer (William Massena) a place to start. With the lifelike talons on the base and the colouration combined, it makes for an imposing sight. What might be useful to note about this use of bronze is that it's been treated to prevent it from developing a patina over time.
You might allow all this theatre to distract you from the actual point of the piece; it is a clock after all. Like on the Tom & T-Rex clock presented at Only Watch 2019, the new T-Rex Bronze features the L'Epée-engineered clockwork at the centre of the round body with the time being shown over a display of hand-blown Murano glass which has a green hue to it. The L'Epée movement will run for a total of 8 days from a full wind with an oscillation rate of 2.5Hz. To wind the clockwork mechanism, a key is provided, that same key can also be inserted into the centre of the time display to adjust the time (note that without a seconds display the setting of the time will not be overly accurate, but looking at this thing I don't think that'll worry the owner). 
What might concern the owner a little is that the mechanism seems to be completely exposed. Oh sure, as a display piece it's not like it's going to be submerged or anything, but I can't imagine cleaning dust from those mechanics will be practical.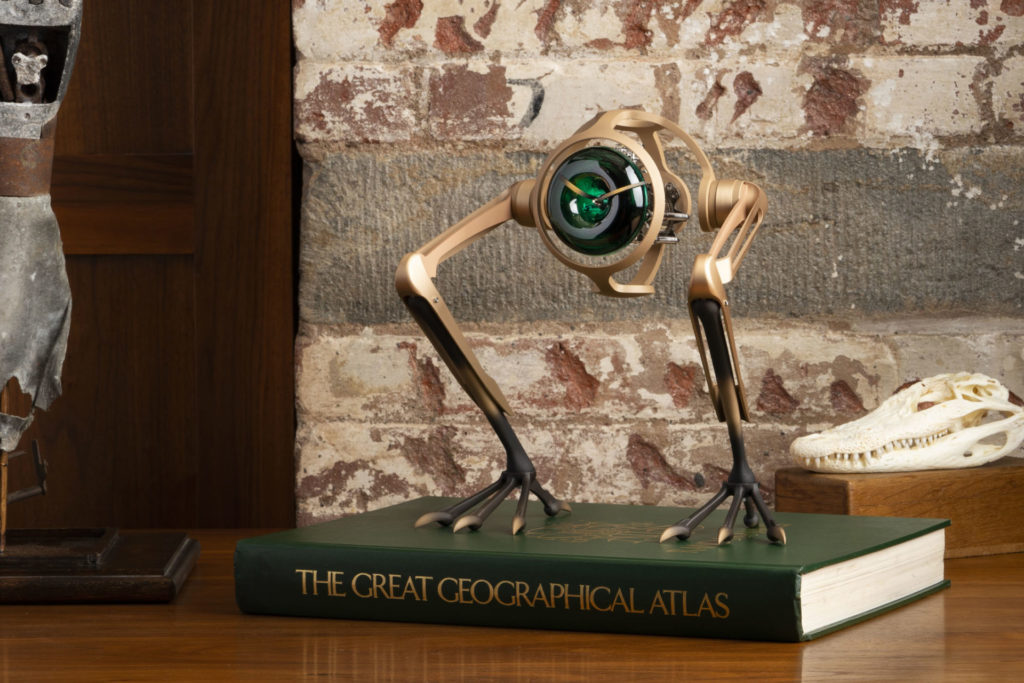 If you're interested in buying one of these collaboration pieces from the teams at MB&F, L'Epée and Massena Lab, you'll need to put a deposit down quickly as only 15 are being made and they cost $27,000 a piece.
Visit MB&F here.