Parmigiani's new Toric Tourbillon Slate watch promises to be a slim dress watch which follows the ideals of thinness and conformity in its colours, but does it deliver? The grey dial and 42.8mm x 9.45mm 18k red gold case match up with the colours that Richemont started using a couple of years ago in its Vacheron Constantin and Jaeger-LeCoultre brands. You'll find Fleurier neighbours L.U.Chopard making rose gold watches with grey dials as well.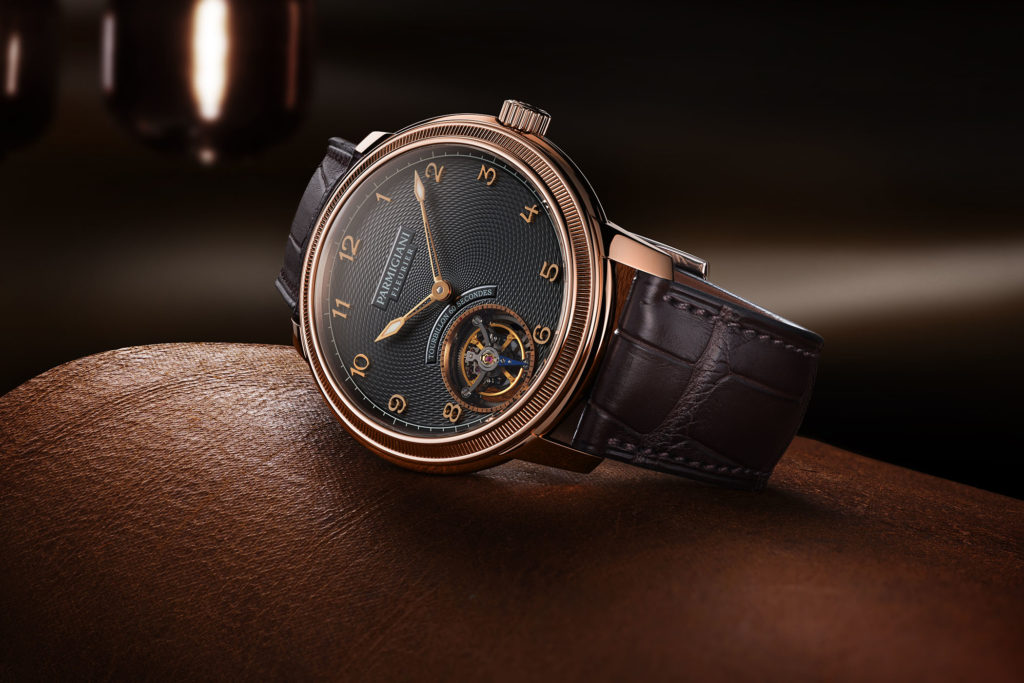 Not many of those brands have a guilloché dial on their watches, though. This could be the unique selling point of the Toric. The rice-grain style is supposed to emulate the golden spiral. A mathematically exciting concept, the golden spiral works and is appealing to us as humans because of nature. Supposedly, human beings feel drawn to designs that spiral inwards towards a central point, as if that point is somehow connected to a thought or feeling, one that we perhaps didn't know about ourselves until we reached the centre point of the spiral. The centre, in this case, is a pair of hands that tell the time.
For the mathematicians reading this, as well as those who want to know the science behind for the golden spiral, you'll be interested to know that it's not all Greek, but some of it is. The golden spiral works around the Greek letter Phi ( φ ), which is 1.618 in Arabics. On the golden spiral, the width of the spiral increases by φ for every quarter turn it makes. Some believe that the golden spiral makes up everything that we as humans see as beauty, and without it, art looks odd to us for reasons we may not be able to explain. You can also find the golden spiral in nature, the shell of the Nautilus is a prime example of this that's very appealing to us.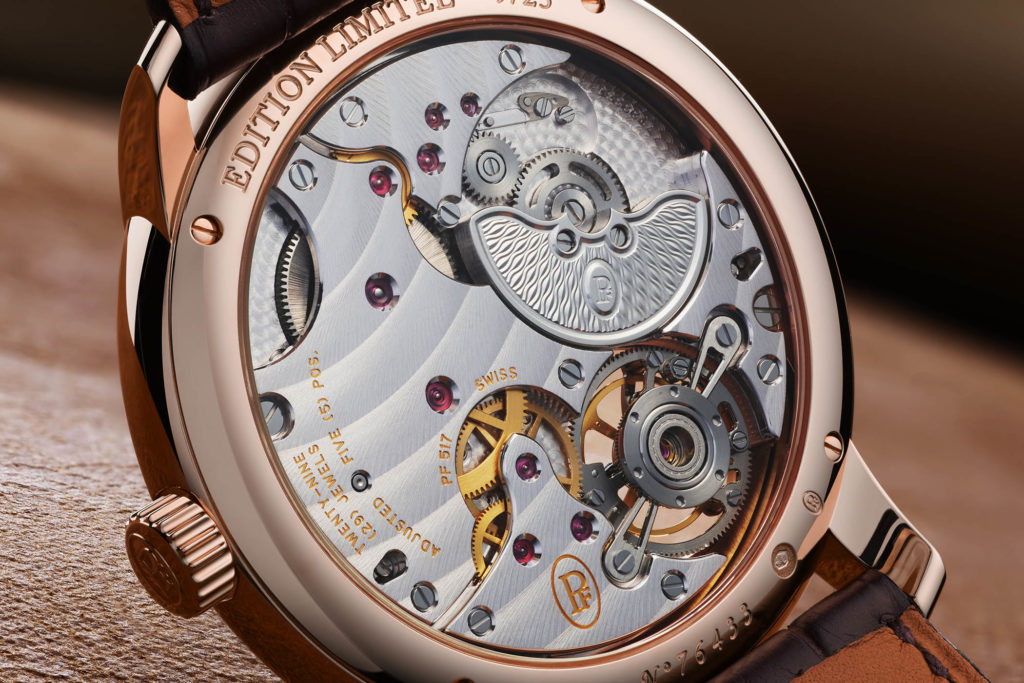 The movement of the watch is called the PF517. It's a micro-rotor tourbillon movement that is extremely thin and yet well decorated with a substantial quality to its appearance. The tourbillon, micro-rotor, mainspring barrel and time-setting assembly are all fitted to the same mainplate, which is a technical challenge that keeps the movement extremely thin at just 3.4mm in thickness. Despite that, the 3Hz balance wheel inside the tourbillon will still keep ticking for 48 hours when taken off the wrist.
This isn't the most exciting watch for me, but it is unquestionably excellent in its execution. But, the price is CHF130,000 which is quite high.
[button color="black" size="normal" alignment="center" rel="follow" openin="newwindow" url="https://www.exquisitetimepieces.com/watch-brands/parmigiani-fleurier-watches.html"]BUY YOUR PARMIGIANI FLEURIER HERE[/button]