It was only the other week that I was writing about a special edition Seiko for the Ultraman series. You'd think Seiko would give it a little rest before doing anything like a special edition watch again for a while, but no, they're back and making two special editions dedicated to the most popular motorised vehicle in history. This vehicle brought a country back to life after the second world war and is or was the mode of transport for countless millions across the developing world.
According to Wikipedia (the best resource for anyone writing any kind of academic literature), Volkswagen has produced over 35 million Golfs – US readers will know it as the Rabbit – since 1974, and Ford has produced over 40 million F-Series trucks since 1948. But, the subject of Seiko's latest special edition watch blows these out of the water because it's based on the Honda Supercub motorbike, and with over 100 million examples being made since 1958, it is the single most produced motor vehicle ever.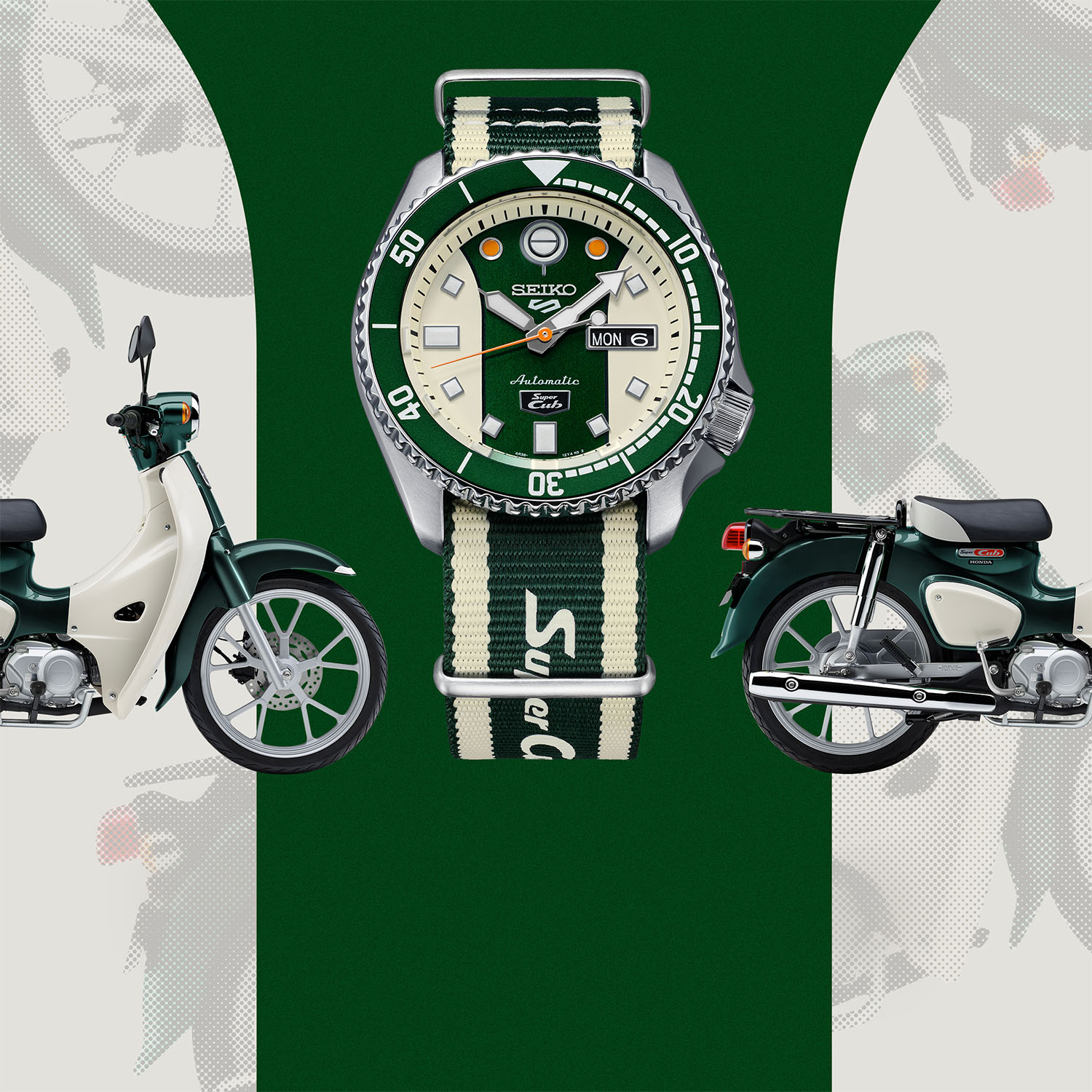 Fitting, then, that the Seiko 5 is the watch for these special editions, given that there are plenty of them, and they're a starting point for most mechanical watch fans.
Both watches have the same 42.5mm x 13.4mm dimensions, which makes them a good size for most sporty purposes. Water resistance is 100m, and the dials are covered by Hardlex crystal. Both watches come with the same motif on the dial, that is, a dark central band with orange markers at 11 and 1 O'clock. This is supposed to represent the front view of a Super Cub, with the orange markers being the indicators and the screw at 12 being the central headlight. I'm not sure I see it, but the dials look good, nevertheless. Reference SRPJ49 has a green centre with cream parts to the dial and a green bezel, meanwhile, SRPJ75 gets a grey and black combination with a black coated steel case. Both watches come with a crown that's been decorated to look like a fuel gauge.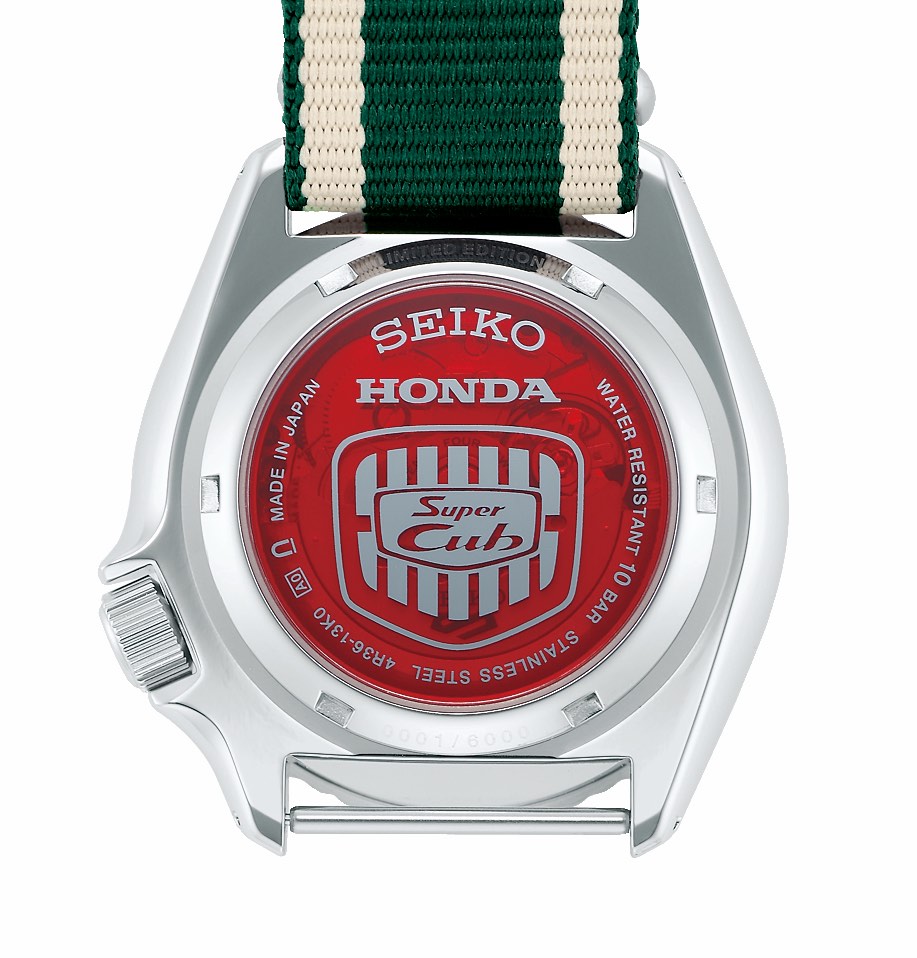 Two watches are available, but they both have the same movement, the calibre 4R36. It has a 41-hour power reserve, 3Hz beat rate and 24 jewels and is sort of visible through a red-tinted see-through caseback. The caseback features the logo of the Super Cub with the Honda logo as well, and there's also a small Super Cub badge on the dials.
Both watches will be on sale soon at a price of €410 for the SRPJ49 (limited to 6000 examples) and €450 for the SRPJ75, which is limited to 5000.
Visit Seiko here.