Timeless news on timeless designs. Parmigiani announces a new design for its long-lived traditional dress watch the Tonda 1950. The name itself is Italian and when translated literally means 'round', fitting given that's the shape of the case. The number 1950 in the name refers to company founder and namesake Michel Parmigiani's birth year. While the Tonda 1950 is undoubtedly an elegant watch, the design of the piece was getting a little long in the tooth. So, it was time for an update, and with that comes some scrumptious new dials, let's take a look.
The most obvious difference on the watches is the inflation of the 'Parmigiani – Fleurier' logo, designed to make it easier to read and therefore more of an advert for the brand. It's all well and good, producing great watches, but you need to design them to market themselves when out in the wild. There's also a new change to the hands: there's no lume in them any more. The inclusion of luminescence on the dials of ultra dress-watches continues to baffle me to this day. We all like practicality for daily wear, sure, but very high end watches like this often include delicate movements and are not suited for beating up in the same way a Submariner is. The removal of lume, in this case, allows the dial to expand a little more and seem less crowded by the delta hands, which are both long and wide. Between the applied gold hour markers, there are also golden dot markers now, indicating the single minute increments. The three dial colours are grained white, abyss blue or slate. I think my personal favourite is the white, dress watches should have a light dial to help blend into the wrist.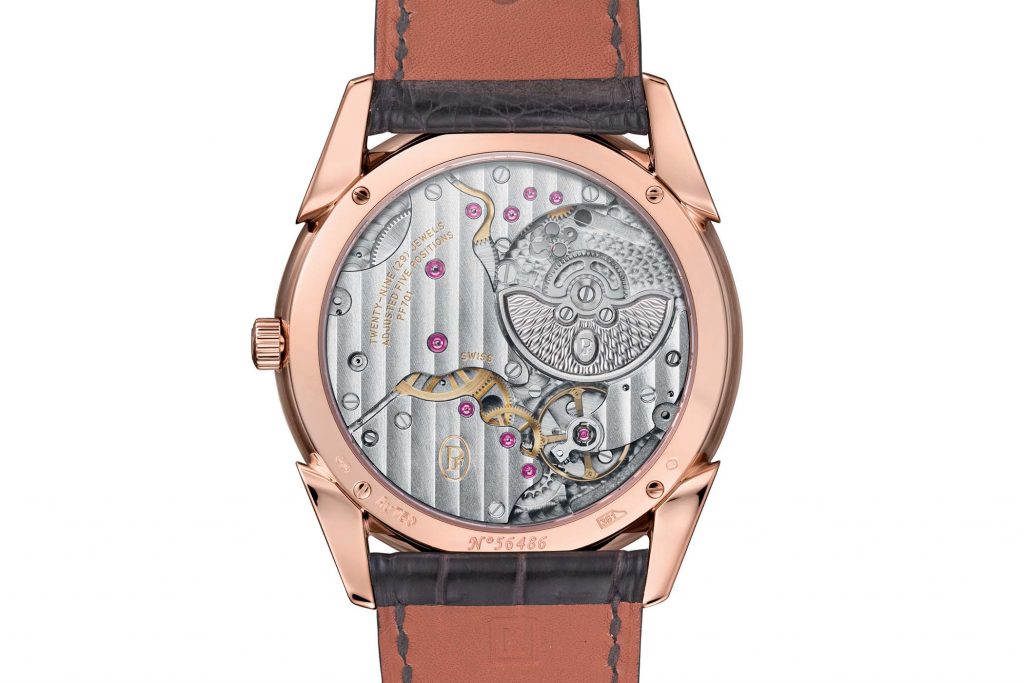 Apart from those subtle updates, the design remains unchanged. The case is 39mm in diameter, and 8mm thick, crafted from 18K rose gold. Inside is the calibre PF701- made by Vaucher which shares a group owner with Parmigiani. The micro-rotor draws the eye with its attractive engraving. It keeps the watch wound, but when left off the wrist, the movement will run for 42 hours, which is the industry standard. This movement is only 2.6mm thick, leaving little room for stacked barrels and a longer power reserve. Luckily, there is no date window to fiddle around with, so, should the watch run low on juice, it'll be a doddle to set right again.
The price for these watches is a high 19,500 Swiss Francs for all models in all colours. They also feature a high-quality leather strap and a solid 18K gold folding clasp.
Visit Parmigiani Fleurier here.