The newly unveiled Seiko Astron GPS Solar Crystal Box combines industrial-inspired design with groundbreaking movement. This latest collection from Seiko exemplifies their classic style. With reference numbers SSJ013, SSJ014, SSJ015, and SSJ017.
The case measures 41.2mm x 12mm, crafted from lightweight and durable titanium. The rose gold and black versions have a super hard coating. The facetted octagonal bezel and integrated bracelet contribute to its sporty yet luxurious appearance, capturing the essence of the current industrial aesthetic trend.
The dials reflect a perfect blend of heritage and modernity. From the sapphire blue dial of the SSJ013 to the captivating grey dial and rose gold bezel of the SSJ014, each variation exudes sophistication. The black dial of the SSJ015 and the distinctive striped pattern of the limited edition SSJ017 add boldness to the collection.
The new Seiko calibre 3X62 quartz movement drives the watches. The movement boasts enhanced reception of solar signals and improved light detection, ensuring unparalleled accuracy. It offers hours, minutes, seconds, date, and a watch status indicator function. Located at 8 o'clock on the subdial, the watch status indicator displays the receiving process of GPS satellites, charging status, leap second data receipt, and in-flight mode. With GPS-controlled time and time zone adjustment, as well as a perpetual calendar correct to the year 2100, this timepiece guarantees precision and convenience.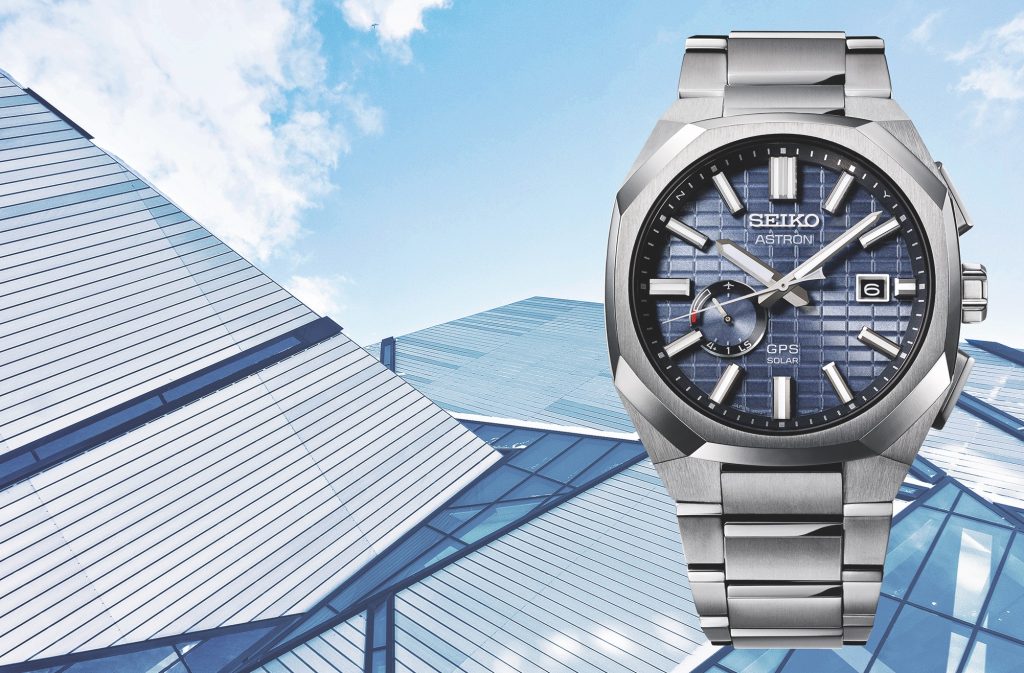 The models come on titanium bracelets while the titanium bracelet of SSJ015 is black coated. The Seiko Astron GPS Solar Crystal Box is priced at £1,800/€2,100 for the SSJ013 and SSJ017 (LE), £1,900/€2,200 for the SSJ014, and £1,980/€2,300 for the SSJ015.