It's been a short time since we last spoke about a Presage watch from Seiko. Back at Baselworld this year they launched the classy looking Arita watches which included porcelain dials. Now they've returned with enamel dials rather than porcelain and Seiko's legendary Spring Drive technology in tow as well to create two Spring Drive Presage watches with the references SNR037 and SNR039.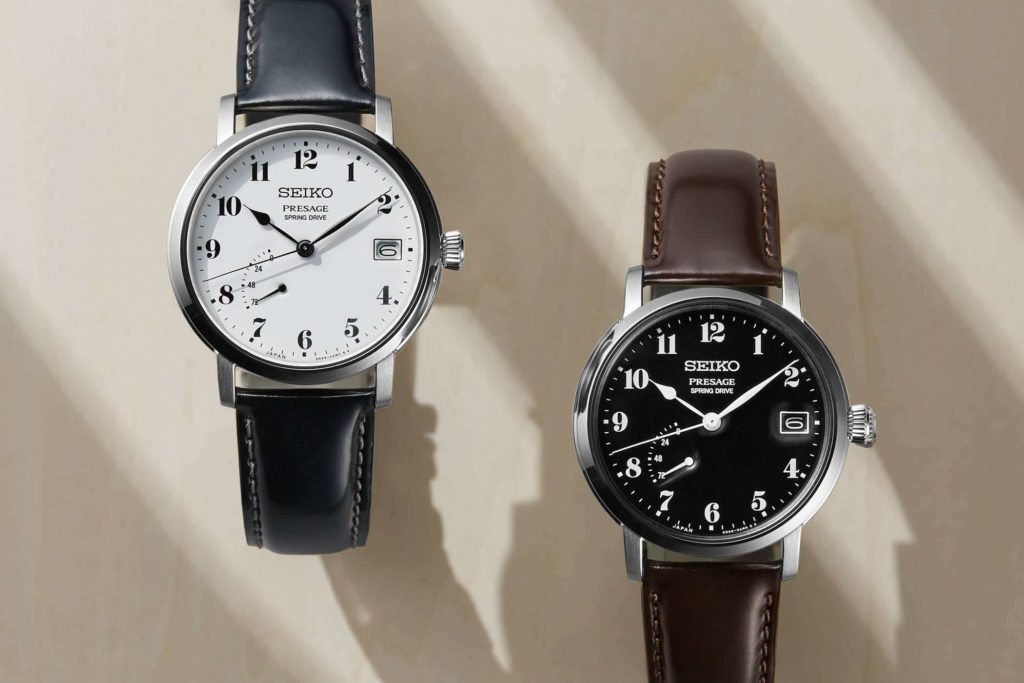 These watches are undoubtedly focused on dressy styling with a historic twist thrown in. The shapely hands and bold stylised numerals in Didoni font are indicators that this watch's design pays tribute to older styles of art. There may not be a distinct work in mind, but you can still tell it's drawing on history. Seiko had, for a long time, collaborated with a man called Riki Watanabe. He lived a long life, being born in 1911 and passing on in 2013, and made great contributions to the aesthetic of Modern Japanese design and was one of the founding members of the Japanese Industrial Designers Association. 
The dials are made by master craftsman Mitsuru Yokosawa and his team and bring Watanabe's designs to life. I particularly like the different levels of enamel which flow around each other. The power reserve hand sits in a recess, for instance. The only other watch I've seen with gradual transitions like this is the Breguet Classique 7147, and that costs a lot more.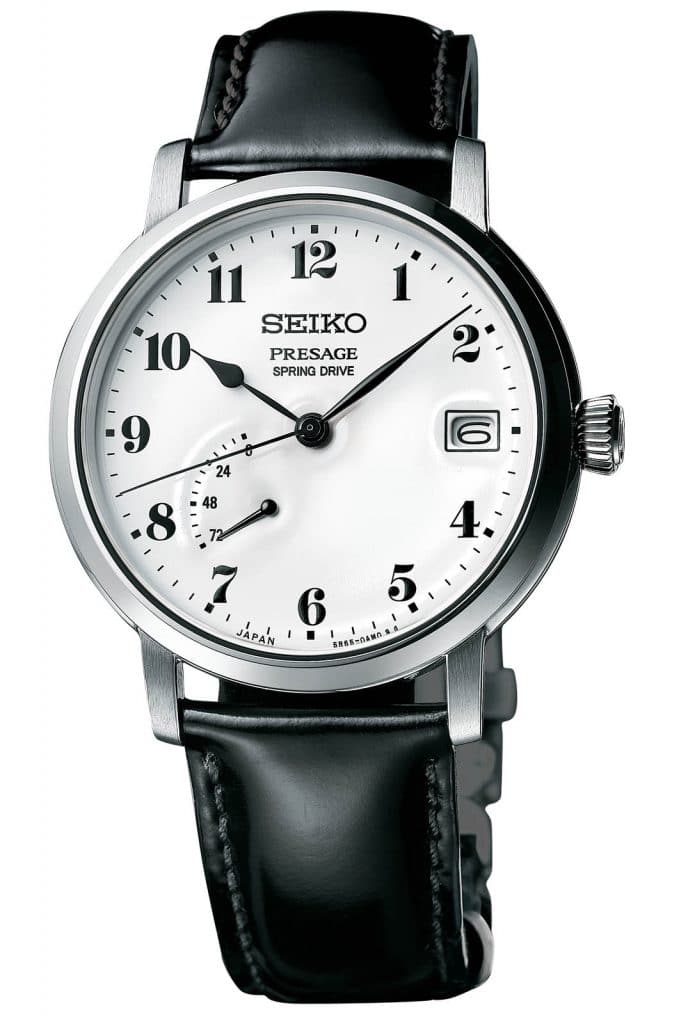 Speaking of costs, these watches represent good value for money horologically speaking. Inside them sits the Spring Drive movement that we all know and love from Seiko, though I shall introduce it again anyway. Spring Drive is a fusion of the accuracy of quartz with the practicality of a mechanical movement. The watch is wound up as a conventional automatic movement is, via the motions of a rotor, but the power is transmitted through a quartz crystal and a regulating wheel which give this watch a smooth sweep of the seconds hand and a much higher rate of accuracy than anything purely mechanical. Seriously, the accuracy is to within +/- one second per day, COSC chronometers are required to be within -4 and +6 seconds per day, the difference might not seem much on the face of it, but those seconds are essential to watchmakers.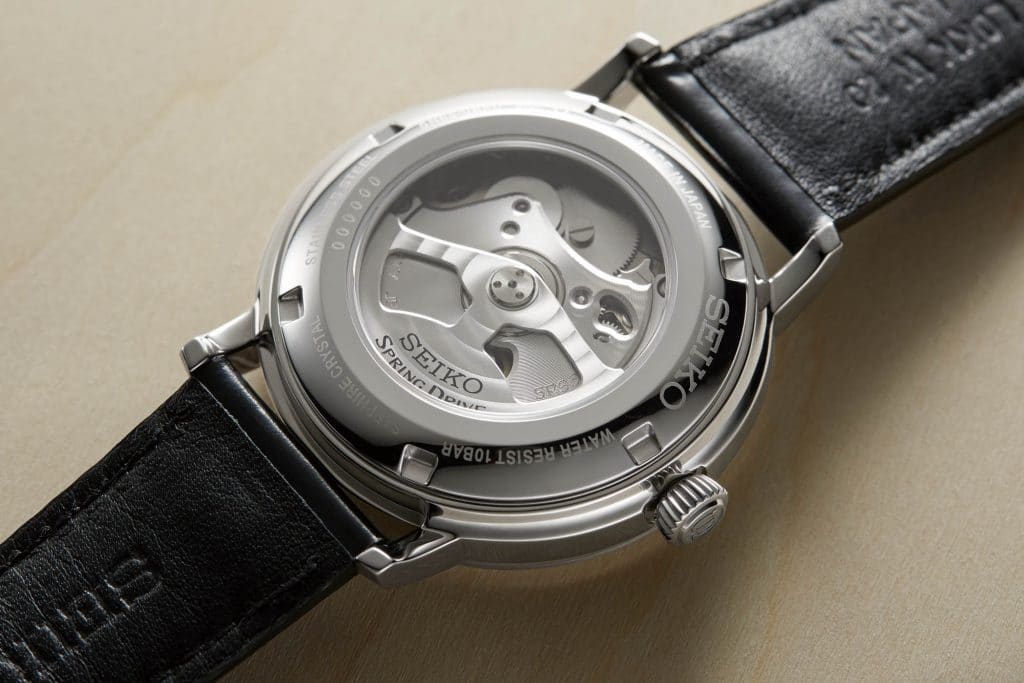 Is there a downside to these watches? I'd say there's two. The movement has nice decoration, but in my eyes, it's not out of this world, and the price is €4650, which is quite a lot. My guess is you're paying for the movement and the enamel dial. Still, with a 40mm case, a 72-hour power reserve and a classy leather strap it could be a good buy if you can only have one dress watch.
Visit Seiko here.