Let's be blunt, how does a 260-year-old company sound to you? It's a ninja when it comes to expertise or a sucker for stagnant predilections; if you answer the former, then we're both thinking the same. It's always going to be a company with a legendary heritage which kind of reminds of Vacheron Constantin. Now, I'm bias you say? Look at the innovative timepieces of the Swiss watchmaker. Tell me who pioneered anti-magnetic timepieces 60 years ago. Alright then, with all our biases set aside, let's zero in for the featured timepiece no other than the most awaited new Vacheron primarily geared for very sophisticated watch connoisseurs and collectors – introducing the new Vacheron Constantin Historiques (Cornes de Vache 1955).
Honestly, this is a collectible with rarified proportions but don't lose your breath, there's more to this classical timepiece than what meets the eye. The company says that the new timepiece is now designed to include newer technologies like enhanced movement for improved precision and reinterpreted pioneering designs such as the cow horn pushers and the column-wheel screw shaped like Maltese cross. Basically saying, it's a total treat to those who can get their hands on one of these highly valued pieces.
So, what's really the deal? Well, for one the 38.55 x 10.9 mm case is made of Platinum 950, now that's a very hard material with a rather petite size. Plus, it's quite fascinating how the cow horn pushers radiate a powerful appeal. The lugs also feature the brand's stylistic identity which is elongated compared to various Swiss Made watches. The case's texture is also very metallic and for lack of words, authoritative, like almost saying, "I'm a timepiece of innovations and eloquent master of mechanics." No doubt about that but hey, the collector's have spoken, they want to pay huge sums of money for this rare timepiece.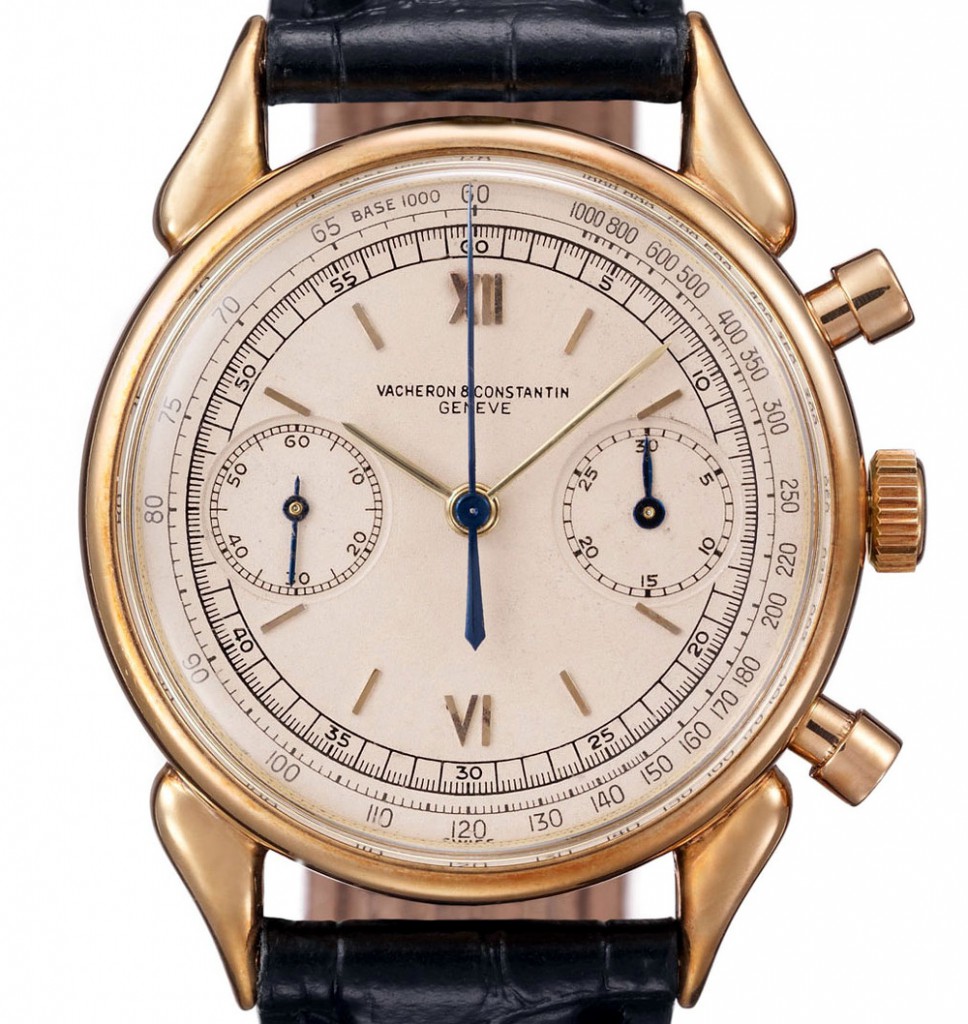 Moving forward, the silver-toned opaline dial is rather neat for a chronograph. I kind of like the minute-track and tachometer scale plus the fact that it has 18 K white gold applied hour-markers. I don't see much difference from the original rendition of the timepiece 60 years ago since the 30 minute counter at the 3 o'clock and the small seconds at 9 o'clock pretty much remains unchanged. The impressive information presented in the dial are also user-friendly at least if you know your craft. Throw in the blued seconds hand and the minute counter hand and you get a sense of subtle urgency from the watch's chronograph functions.
Power is provided by an exceptional in-house Manual Wound Calibre 1142 capable of delivering 48 hours of energy reserve. This impressive mechanical heart is beating at a frequency of 3 Hz and its well-built balance wheel is also geared for precision thanks in part to its impressive shock resistance. There are 164 moving parts and 21 jewels on this timepiece which can be viewed through the sapphire crystal exhibition caseback. Don't go diving beyond 30 m because that's the farthest you can get with this rare timepiece.
Needless to say, show all that exuberance with a stylish dark blue alligator leather with hand-stitched ornaments. The buckle also comes in Platinum 950 material featuring a polished half Maltese cross shape. There is no price yet as of this writing.
For more info, please visit vacheron-constantin.com
JOVAN KRSTEVSKI – FOUNDER, PROPRIETOR & EXECUTIVE EDITOR
Watch collector, aficionado and an Event profile in the Swedish nightlife. He launched Watchgeek back in 2011, which is now known as WristReview and is one of the most widely read watch blogs on the Web. He quotes 'WristReview is a site to help people find, explore, discover and enjoy wristwatches.'  His passion jump started in his early teens when he was given his first mid-range wristwatch which was an Omega Seamaster. Since then he has always been in love with wristwatches! Besides WristReview, he also writes for a number of publications. Read his articles here.