For 2022, Zenith has updated the Daytona- uh – I mean the Chronomaster Sport. Yes, these are the gold versions of the watch that sparked a lot of controversy back in 2021 when it appeared online and in stores. While I feel I was generally tactful in my review of the Chronomaster Sport, there was no way of seeing it other than a lookalike from a distance. Now, that's not necessarily a bad thing, good designs often borrow from each other, and it does give wearers that same vibe without the idiotic hype and probably a better movement.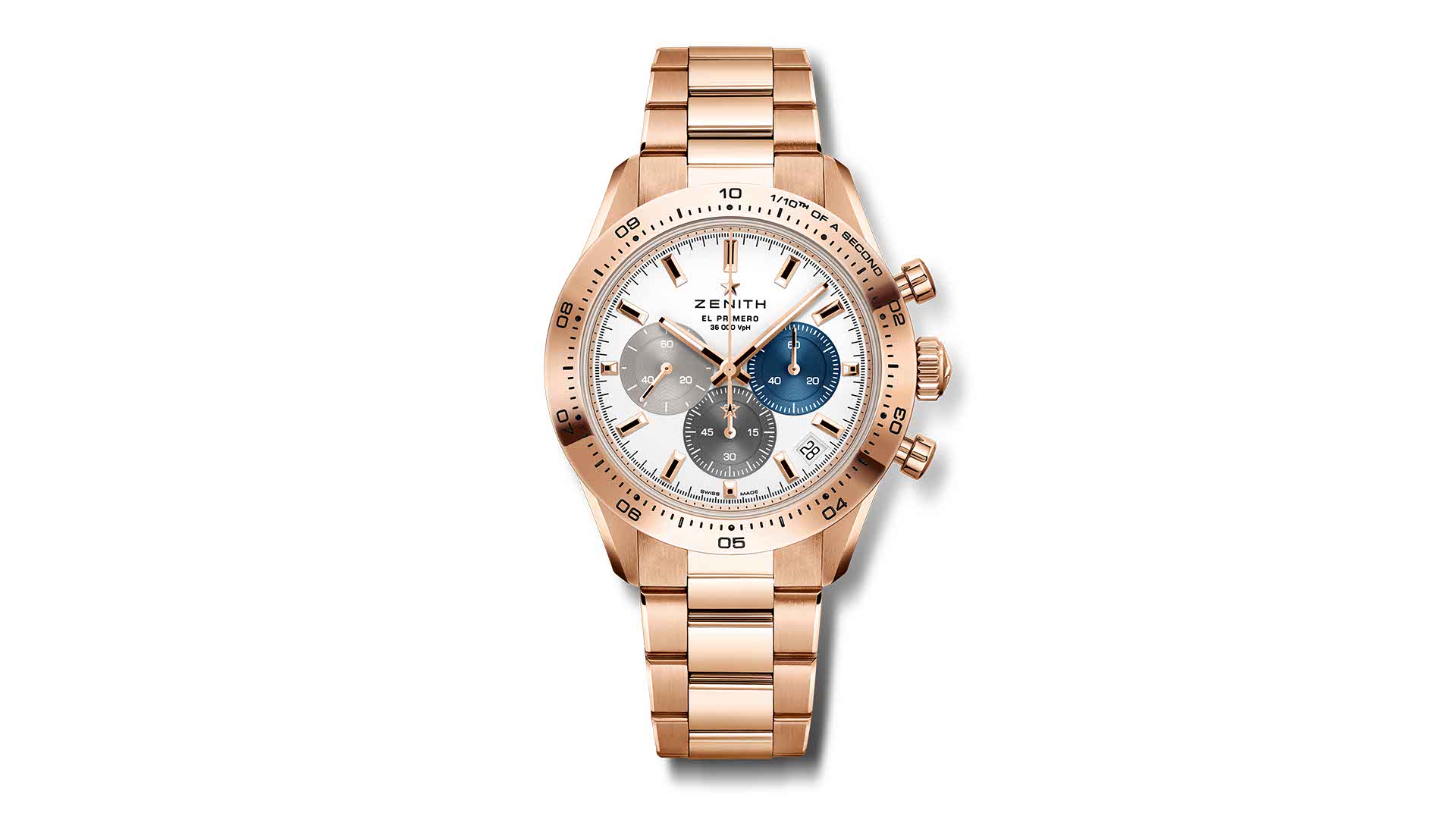 With cases measuring 41mm and made of 18k rose gold or 18k gold and stainless steel, there's no denying that the new Zeniths are eye-catching and that they complete the lineup. The solid gold models with solid gold bracelets feature the same dial choice as last year's stainless model as you can choose from either white or black. There are also the overlapping coloured subdials which are a Zenith hallmark. The two-tone watch only gets a white dial for now.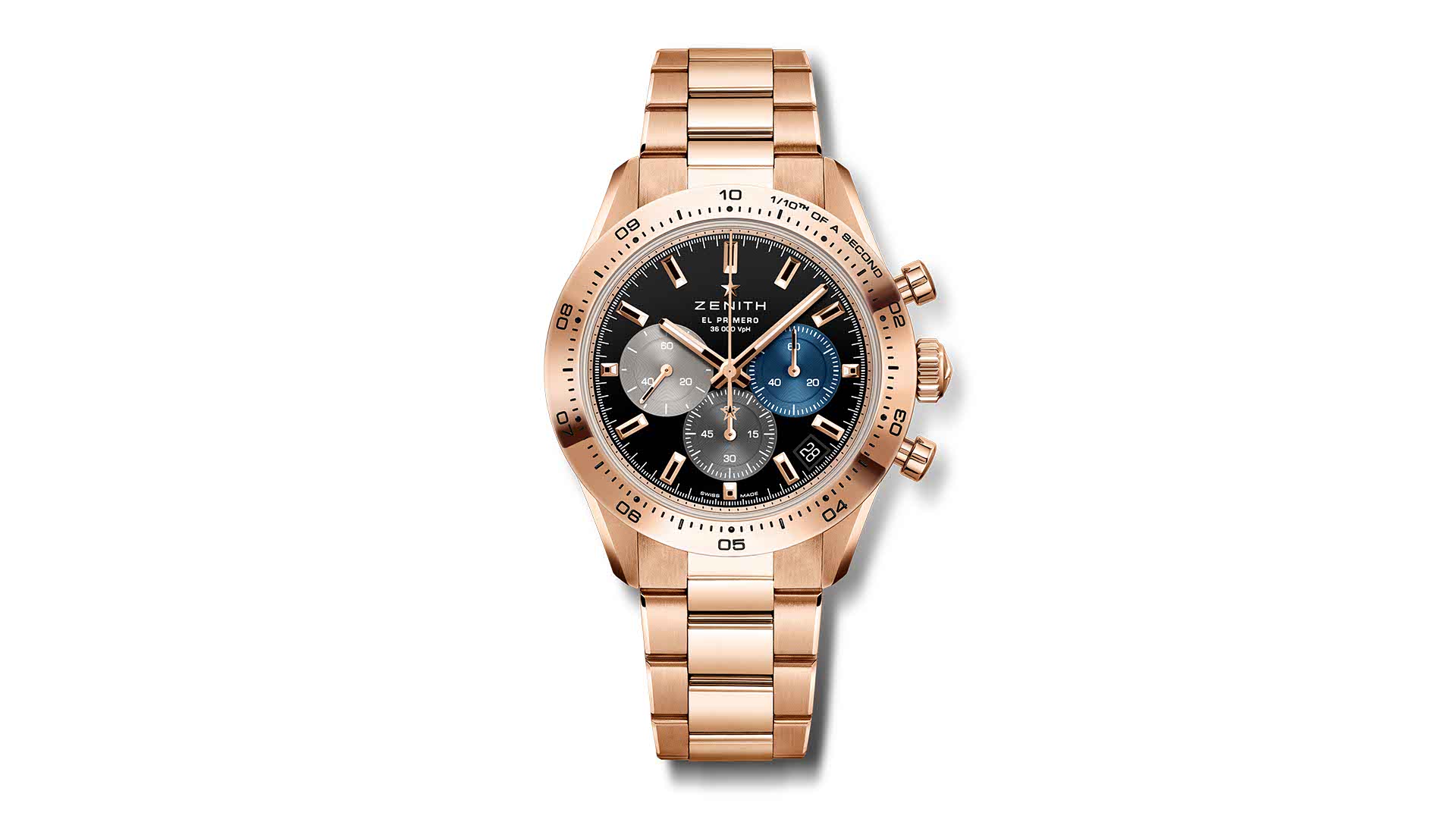 Powering all three watches is the calibre El Primero 3600. It runs at 5 Hz and, bizarrely, has a chronograph seconds hand that times in ten-second intervals. I'm not entirely sure the logic behind this, but it was interesting to see in person. The movement is self-winding, visible through the caseback and has a 60-hour power reserve. Please see my full review of the steel model for some closeups of the El Primero 3600.
In two-tone form, this watch will cost you $17,000, but the full-on Biggie Smalls versions are priced at $37,000. Visit Zenith here.