Seiko, being a dominant force in the watch industry with a long and rich history, is well-versed in picking out its old designs to reboot when it needs to. But, it's also used to working with other people to create unique editions of watches, usually, these people are celebrities or people who've influenced culture in Japan in some way. It's less often we see Seiko team up with characters from a fictional entity, however, but just because they haven't done it much it doesn't mean they're afraid to.
Like most watch enthusiasts outside of Japan, the first time you probably heard of the Japanese cartoon character Ultraman was when Omega released a limited edition Speedmaster based on the same theme. Ultraman's story begins after he accidentally kills a human when arriving on Earth, feeling guilty about it and then merging with him to revive the human male and only shows his true abilities when needed. At least, that's what I've surmised from reading about the plot summary; it's a little difficult to follow.
While the Speedmaster mentioned above could well be a tool for Ultraman himself, it's likely that the main crew of the "Terrestrial Defence Force – Ultra Guard" who defend the Earth from extra-terrestrial invaders, although this specific watch model seems to have been designed for a character called Ultraseven, about whom Seiko has a short description of on their website:
"An alien of justice that visited Earth from Nebula M78, Land of Light. Ultraseven was deeply touched by the act of self-sacrifice of a young earthling who was so considerate of others and gave his life to save his friend, thus Ultraseven decided to stay and fight to defend this wonderful planet and life that lives on from alien invaders."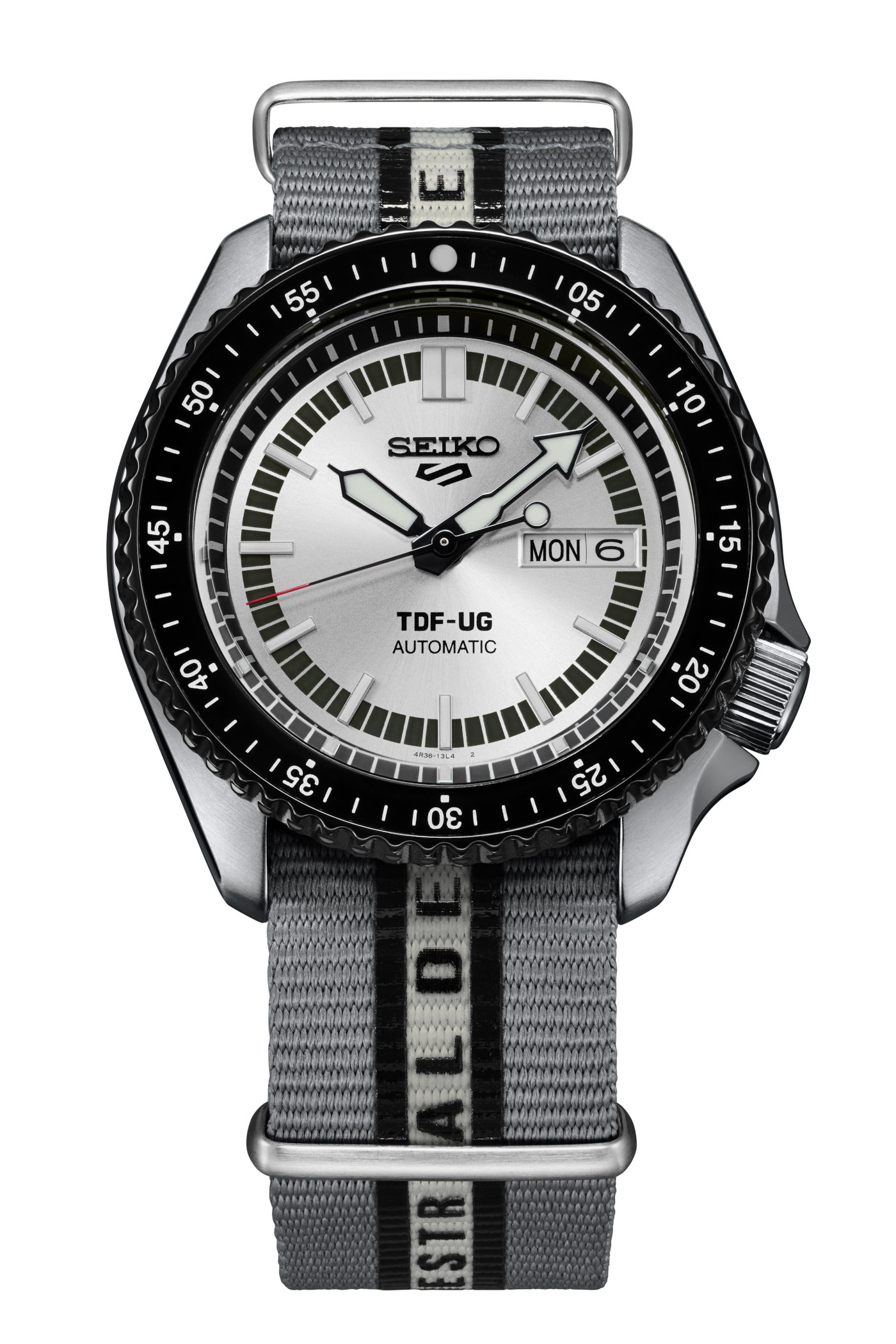 The chunky 42.5mm x 13.4mm stainless steel case certainly looks like it's ready to take on anything. I like the watch's black and silver theme as it gives some serious 1960s sci-fi vibes, although some more red detailing might be nice. It's water-resistant to 100m.
Powering it is the automatically-wound calibre 4R36, which has a 41-hour power reserve. There's nothing to see about the movement, really, as it's been covered by a red-tinted crystal with Ultraseven depicted on the back. There's also the serial number and the reminder that Seiko has limited the production of this watch to 3400 pieces..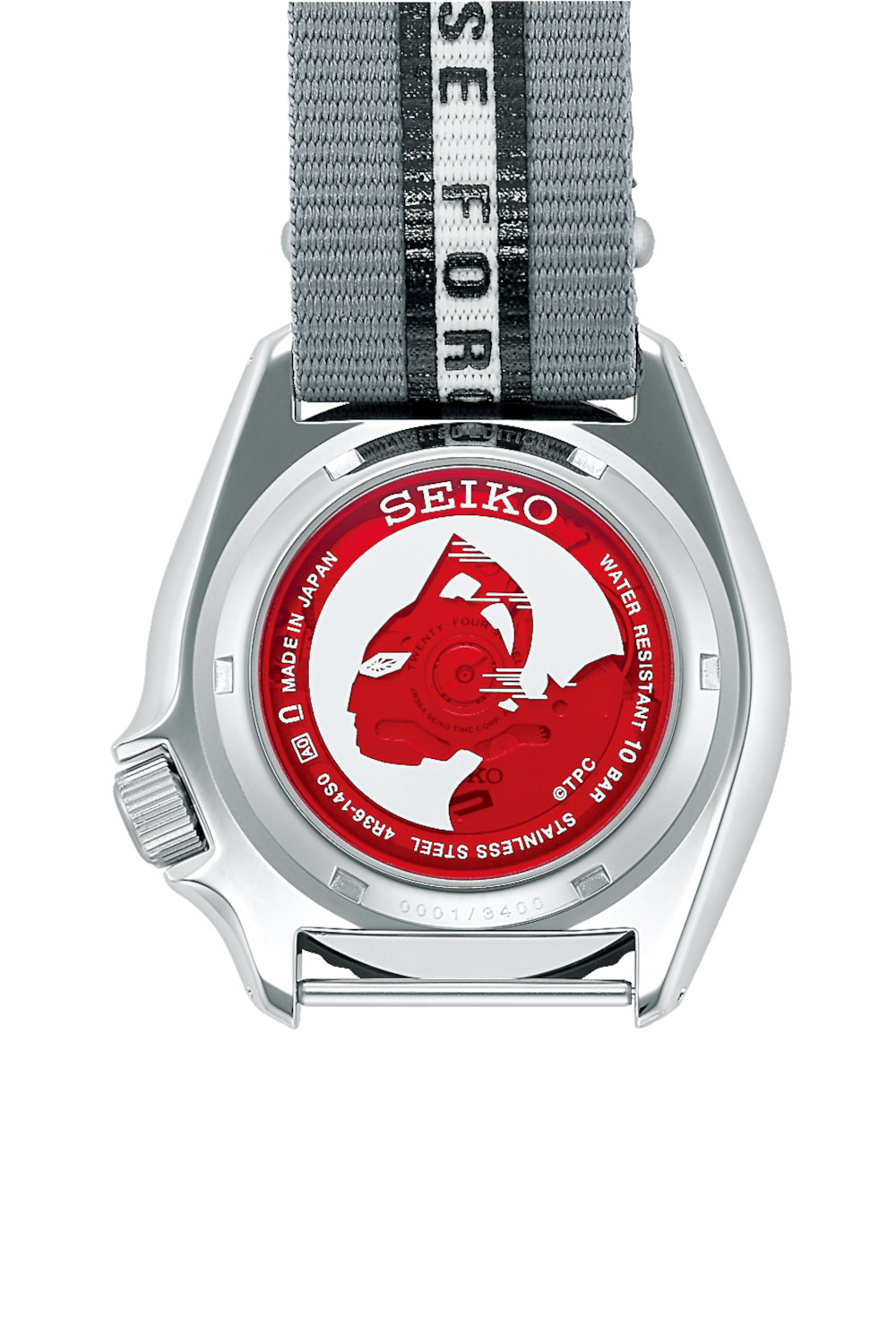 It comes on a Terrestrial Defence Force standard-issue NATO strap, perfect for the job. Seiko will be releasing these in early 2023 at a price of €450.
Visit Seiko here.