For 2023's Only Watch auction, Jacob & Co. seems to have really pulled it out of the bag with their Astronomia Revolution 4th Dimension. If you're wondering what Only Watch is. Essentially, it's where a lot of watch brands get together to raise funds for research into Duchenne Muscular Dystrophy which ruins the lives of young boys and their families thanks to its crippling effects. Of course, the watchmakers do what they do best in this situation: make a one-off watch that they hope will sell for an arm and a leg at auction, with the proceeds going to charity of course.
In 2021's auction Jacob & Co. brought forward a version of their Epic X Chronograph watch. While it exceeded its valuation, like the worst character in Mass Effect that this watchmaker shares a name with, it didn't set anyone's pants on fire.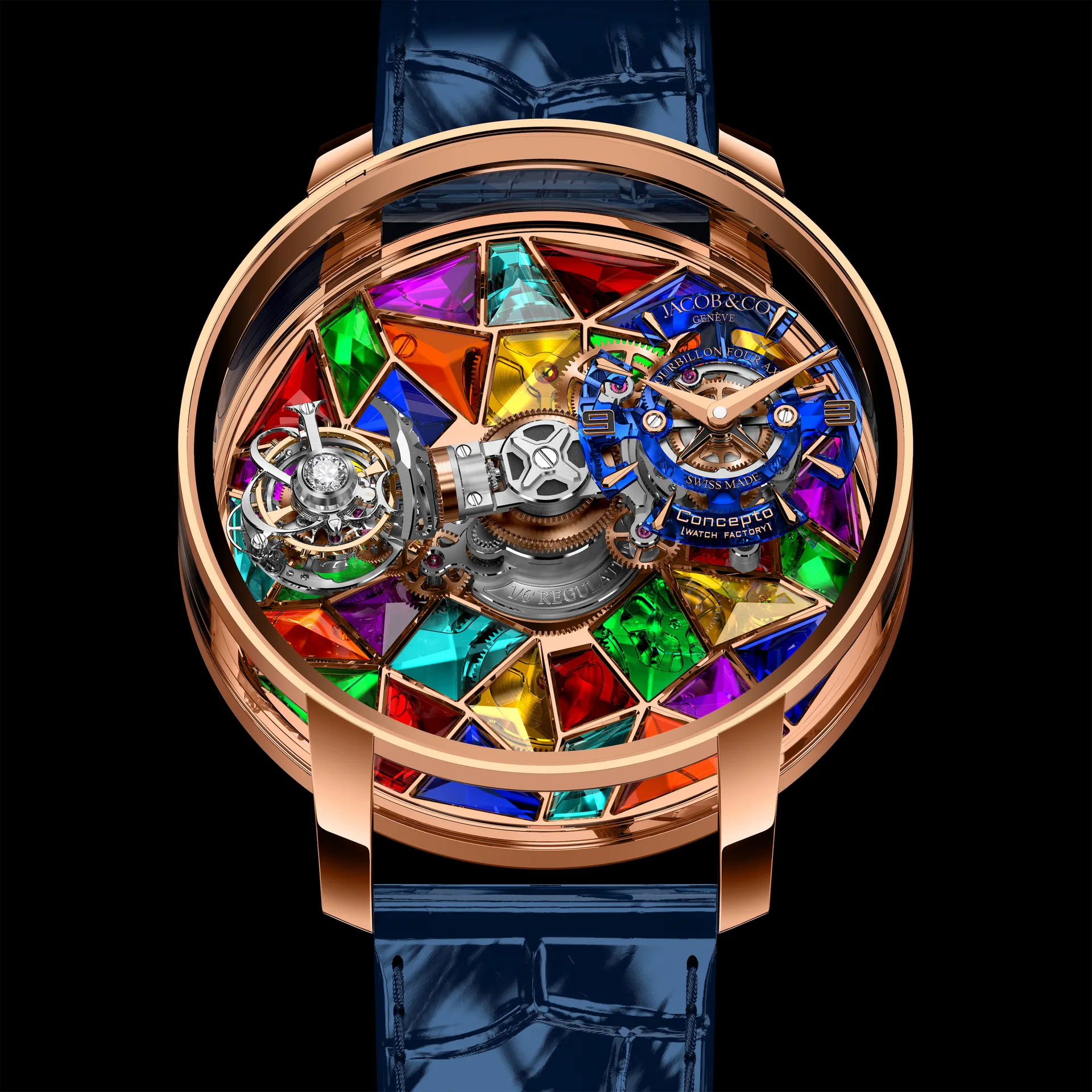 For 2023 prepare to need a lot of burn cream as Jacob & Co. unveils a watch with what it claims is the world's first 4D tourbillon. The Astronomia is Jacob & Co.'s masterpiece watch which mounts most of the watch's mechanism on an orbiting display inside a case which is more like a sapphire crystal greenhouse. I remember glimpsing one being worn by WatchAnish back in 2019 for the Chopin watch launch in Poland.
The new watch features a super colourful backdrop of ornamental stones like sapphire and topaz which have been carefully integrated using rose gold. Above them orbits most of the movement. The time dial is sat on one end and is always oriented the correct way no matter where it is. At the other end is the tourbillon, which rotates on three different axes. The fourth axis comes from the fact that the tourbillon and the time dial now perform a rotation of the dial once a minute. I was rubbish beyond the third axis in maths at school so I won't doubt them here.
To make this possible, Jacob & Co. turned to a company called Concepto for help. Concepto is quite an interesting company in the watchmaking world. It's a relatively new company, being formed in 2006, and seems to straddle the world of making ebauches for other watchmakers. On the one end, they make simplistic but rugged movements for Sinn & Linde Werdelin watches and on the other end, they work with Jacob & Co. to make the Astronomia. It doesn't help that their website is entirely in French.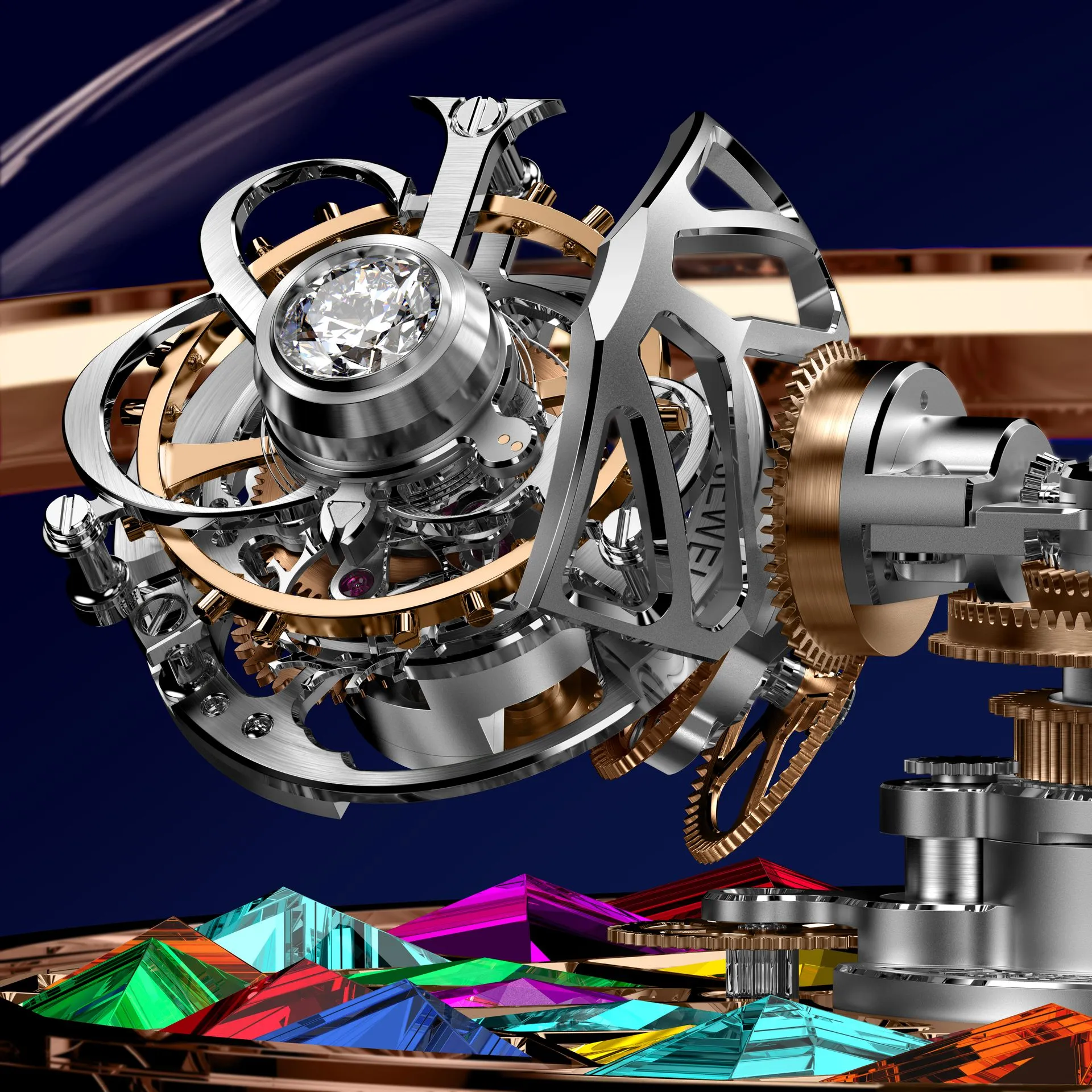 Anyway, the Astronomia Revolution 4th Dimension is a big beast at 47mm x 27mm, but with watches that have all that going on inside I think we can forgive them. The estimate is set between 700,000 and 750,000 CHF, but as this is a unique version of their highest-level model I would expect at least 2 million CHF, perhaps even something rivalling FP Journe or Patek Philippe's entries.