If you've been following our Instagram (if not, why not?!) page recently you'll know we've shared a few photos of a watch from an exciting new brand called Chopin. We were lucky enough to be invited by the kind folks at the new brand to come and visit them in their hometown of Warsaw, Poland. So, I packed up my overnight bag and hauled over to Luton for the flight to Warsaw. A pleasant journey in both directions meant I was feeling fresh and ready to see the launch of an entirely new watch brand!
Before I get into the details on the release, I want to put in a special mention to those who have never been to Warsaw. Until this trip, I hadn't either, but when I got there, and the temperature was 30 degrees centigrade with a gentle breeze I knew I was in for a treat. Of the very little I got to see of this beautiful city, I was very impressed. Everyone knows of Poland's troubled past, but to see it thriving with bustling streets and modern architecture superfluously mixing with old. The hotel room put me just off the city centre with a spectacular view of the controversial Palace of Culture and Science and the surrounding skyscrapers.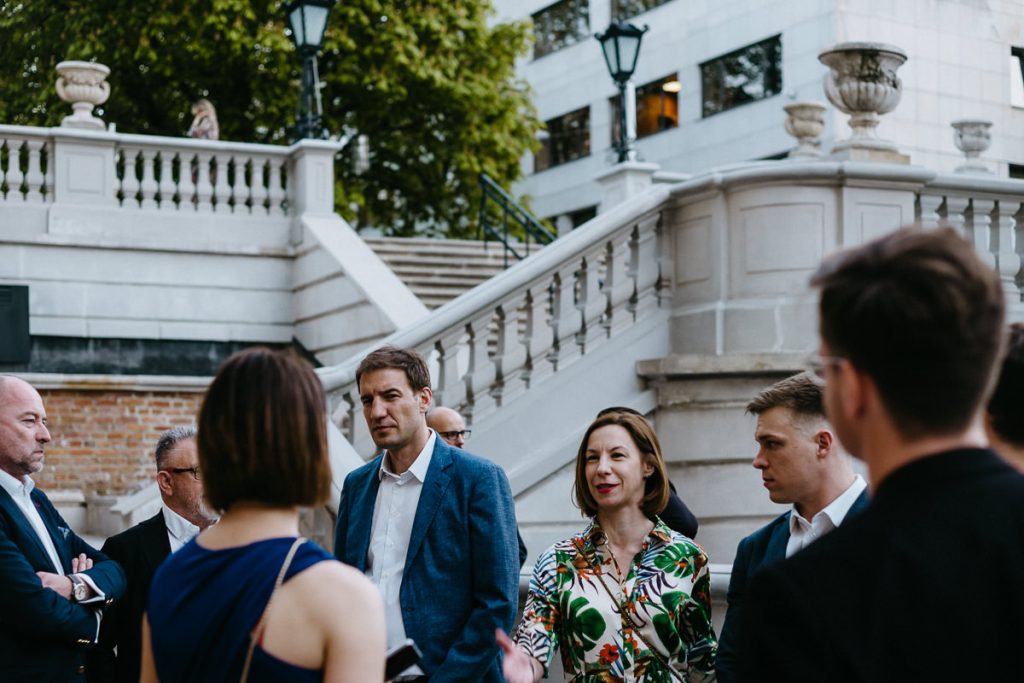 The meeting started in the lobby with a few notable guests including Escapement Magazine, famous Instagram influencer WatchAnish and Fratellowatches, as well as the extremely friendly co-founder of the Chopin brand Michał Dunin and the event's organiser Estelle. Also in attendance was Mauro Egermini of Schwarz Etienne, more details on why he's relevant to this later on. We proceded to a wine bar called Dekant which served a menu inspired by traditional Polish dishes accompanied by some of the most excellent wines around. After this, we were shuttled off to the Fryderyk Chopin Museum, which would be our main focus for the launch event.
A tour provided by the friendly staff showed us some of the most important relics from the life of Poland's most famous musician, Frédéric Chopin, a man who is often described as the best pianist to have graced this planet. Highlights of the museum included his last ever piano, and Ignaz Pleyel piano, his pocket watch and even his death mask. This multi-layered museum is a must-see for anyone, even those not particularly interested in music will find it hard not to be captivated.
It was down in the basement, however, where the fun really began. This was the launch location for Chopin watches. With around 100 people there, the launch started with a brief introduction of the brand and the concept behind it by Polish TV and radio personality Marcin Manka. It was then time to introduce two guests who were essential in the design and production of the timepiece. The first was Antoine Tschumi, the founder and artistic director of NeoDesis, a world-renowned design studio and has worked with brands such as Harry Winston, Greubel Forsey and Schwarz Etienne to design and develop their timepieces. Antoine put his skills to good use on the new watch, the Op. 10 No. 12 watch.
The second guest was Mauro from Schwarz Etienne. For Chopin branded watches, Schwarz Etienne is responsible for manufacturing and quality control. For those who aren't in the loop, Schwarz Etienne makes not only its own watches but also its own hairsprings and balance wheels. That makes it one of the few companies known to undertake this procedure, one of the most complex in the industry. This undertaking on behalf of the Chopin brand ensures exceptional quality combines with the unique history of Frédéric Chopin. There was also a performance of a Chopin piece by the young and incredibly talented pianist Joanna Kacperek.
The watch itself is called the Op. 10 No.12, named after Frédéric Chopin's "Revolutionary Étude". Étude Op. 10, No.12 was written by Chopin around 1831 and is dedicated to his close friend Franz Liszt, whom he valued much. It is inspired by Poland's attempted revolution against Russia, an attempt which failed — inspired by Beethoven's Piano Sonata No.32 (which is written in the same key as Chopin's Étude). Using this as a basis for a new watch is sure to make an arrival, but it does mean you have to know about this piece of music, in particular, to fully appreciate the connection.
"We believe that our watch will appeal to true art connoisseurs and those with a special place in their heart for classical music both in Poland and abroad"
Michał Dunin, co-founder of Chopin watches (pictured)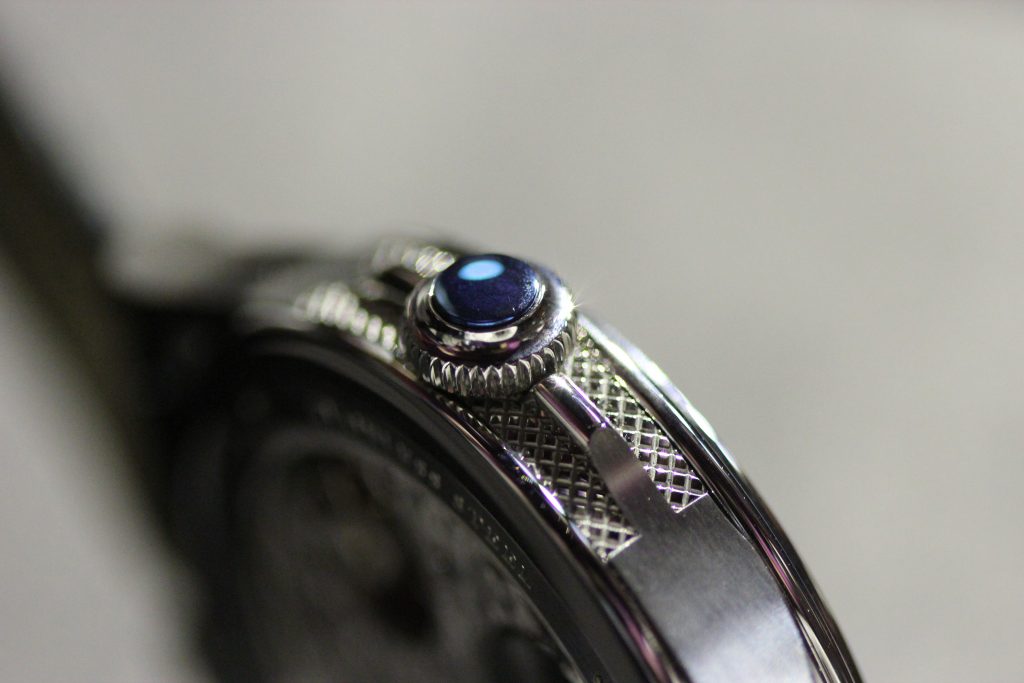 The watch is undoubtedly a feast for the eyes, but perhaps the part I appreciate the most about this is that it doesn't forget that it's first and foremost a timepiece, and so it doesn't go overboard with Chopin references. The dial is relatively conservative in this regard, the only real way you can tell it's actually about 'that' Chopin if you've never seen it before is the power reserve which has the keys of a piano curving around it. The oxidised blue hands are also shaped like the hands of the watches which were popular during Chopin's lifetime. You may have noticed as well that the only numbers on the hour track are ten and twelve, another nod to Chopin's work and also the two numbers in the name of this particular timepiece, the Op. 10 No. 12. The piano styling touches also make their way onto the 43mm stainless steel case, with elegant lugs which from the top seem to slim down, but when viewed from the side invoke the shape of the legs of a piano.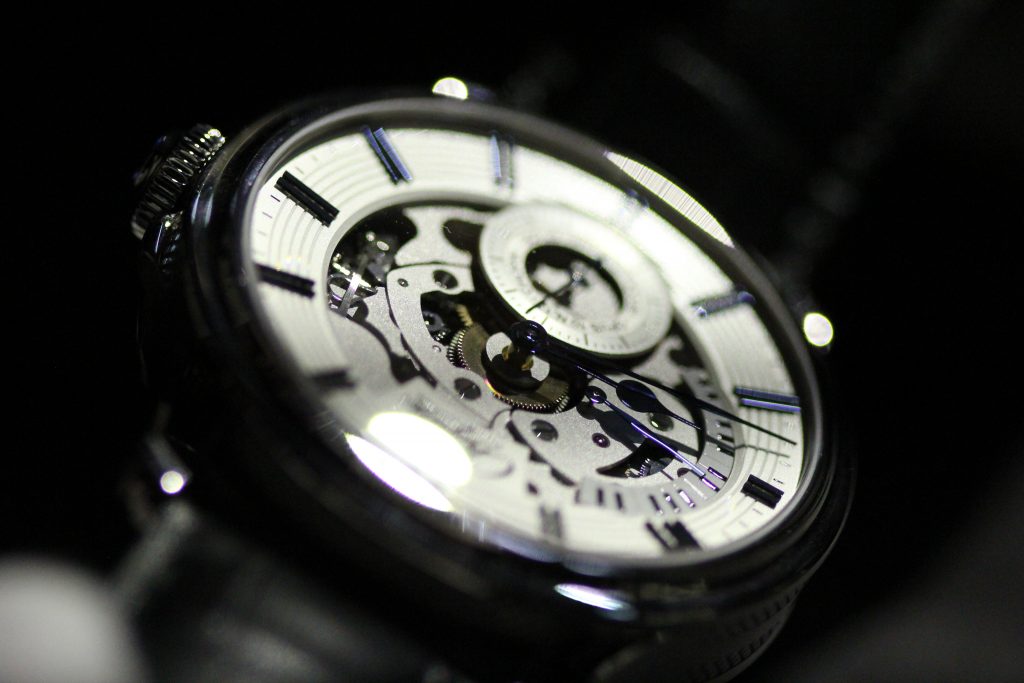 The centre of the dial has been cut open so you can appreciate the movement inside. I feel this makes a bold statement for the company, but perhaps should also be accompanied by a closed dial version soon for those that like a super subtle dress watch. However, this is watch number one, so it has to be attention grabbing!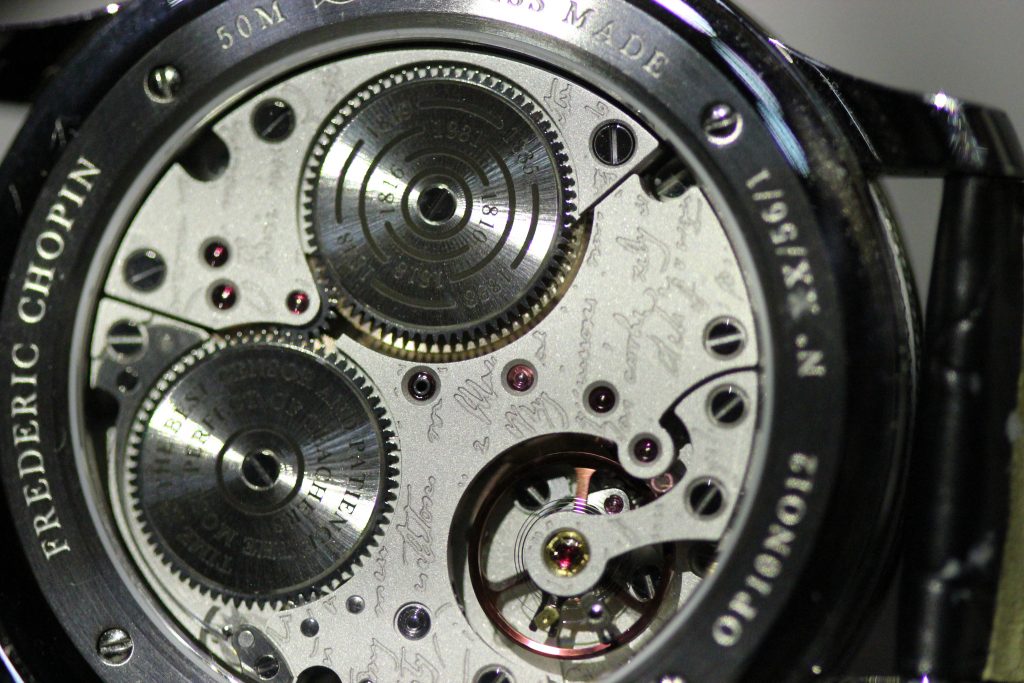 The back of the watch will certainly grab attention; it did it all night when it was displayed. The plates of the movement are not polished, but instead, they are given a blasted finish which then has text engraved into it. Although we can't read what's been written, this text is reportedly an excerpt from a letter sent by Chopin voicing his frustration that the Polish revolution failed.
"Time is the best censor and patience the most perfect of teachers"
Frédéric Chopin
The barrels of the movement are most impressive. On one of them is the above quote from Chopin himself, a rather fitting line which is almost eerily relevant to this watch, as if he knew it was coming. The other barrel is decorated with the important years in his life, from his birth in 1810 to his death in 1849. The heart of this watch is unique in the watch industry. I've seen many different styles of the balance wheel, but red is one I don't remember seeing anywhere else. It is a method perfected by Schwarz Etienne which symbolises further the heart of Chopin, which was embedded into a pillar in the Holy Cross Church in Warsaw on the 96th anniversary of his death, and it is also seen on the dial as a red ring surrounding the sub-seconds dial in the form of carnelian, a volcanic rock. 96 is also the number of hours in the power reserve.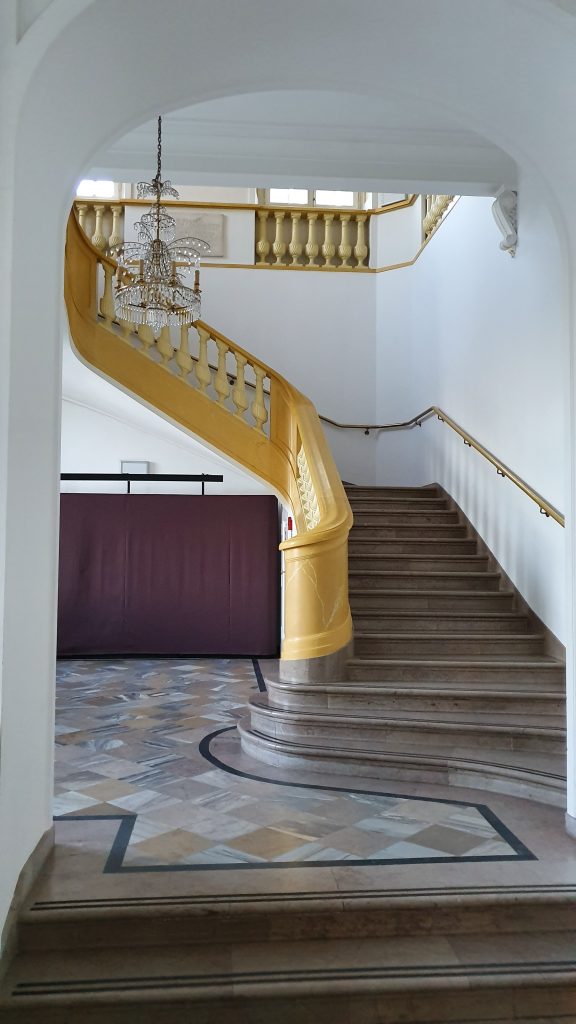 To use the Chopin name in this manner is not a straightforward business, it is protected, and this watch was created under the watchful eye of the Fryderyk Chopin Institute. To preserve the Chopin name, the Institute restricted the number of Chopin watches to just 56 annually. They must gain the approval of the Polish Minister of Culture and National Heritage if they wish to create more, and there must be a particularly good reason for doing so.
To set up the Chopin brand, co-founder Michał Dunin called upon his other watch company, Polish revival watchmaker Błonie for support. Błonie watches date back to 1956, although their production began in 1959. Due to Poland's position in the world, the parts were of Soviet origin, and the watches were rough and ready without the frills of capitalist society. These days Błonie is back with support from investors and interested buyers of Polish watches. The brand has some exciting watches indeed including a Spitfire themed watch dedicated to the Polish RAF pilots who fought courageously in the Second World War. Well worth a look!
The Chopin Op. 10 No. 12 watch is a real collector's piece for those who know a bit about classical music. Moreover, if not, then it's a great time to learn. Presented in a mahogany box, the OP. 10 No. 12 watch will cost 14,500 CHF or €12,750. It is available through selected partners.
Thank you to everyone involved in this launch event, it was certainly something to see and a great experience in a country where I did almost no research at all. I had no idea what to expect, and I enjoyed it all the more. I can't wait to get hands-on with one of these and put it under the macro lens.
Visit Chopin Watches here.