When Jaquet Droz presented its newest additions to its impressive creations, the brand used a quote from the French writer, poet, aristocrat, journalist, and pioneering aviator, Antoine de Saint-Exupéry: "Perfection is attained not when there is nothing more to add, but when there is nothing more to remove." Let that sink in my friends, to be quoted by a watchmaker actually adds more weight to the words so it makes us think, has the brand perfected its creations? Well, it really does not matter what the answer is, we just need to look at the 2 new Grande Heure Minute watches that Jaquet Droz added to the Astrale collection. Nonetheless, these pieces are beautiful, simple yet very effective at what it really represents, timelessness.
The Astrale collection is inspired by astronomy and all timepieces in this line-up showcase a minimalist expression. This is probably the reason why the brand quoted Antoine de Saint-Exupéry to define the art of watchmaking in which only the essential remains. As for me, when I look at the two latest Grande Heure Minute models, all I can see is space and come to think of it, it remains true to its baseline – these are heavenly bodies inspired watches and it kind of starts a personal introspection, not bad for a watch designed to tell time.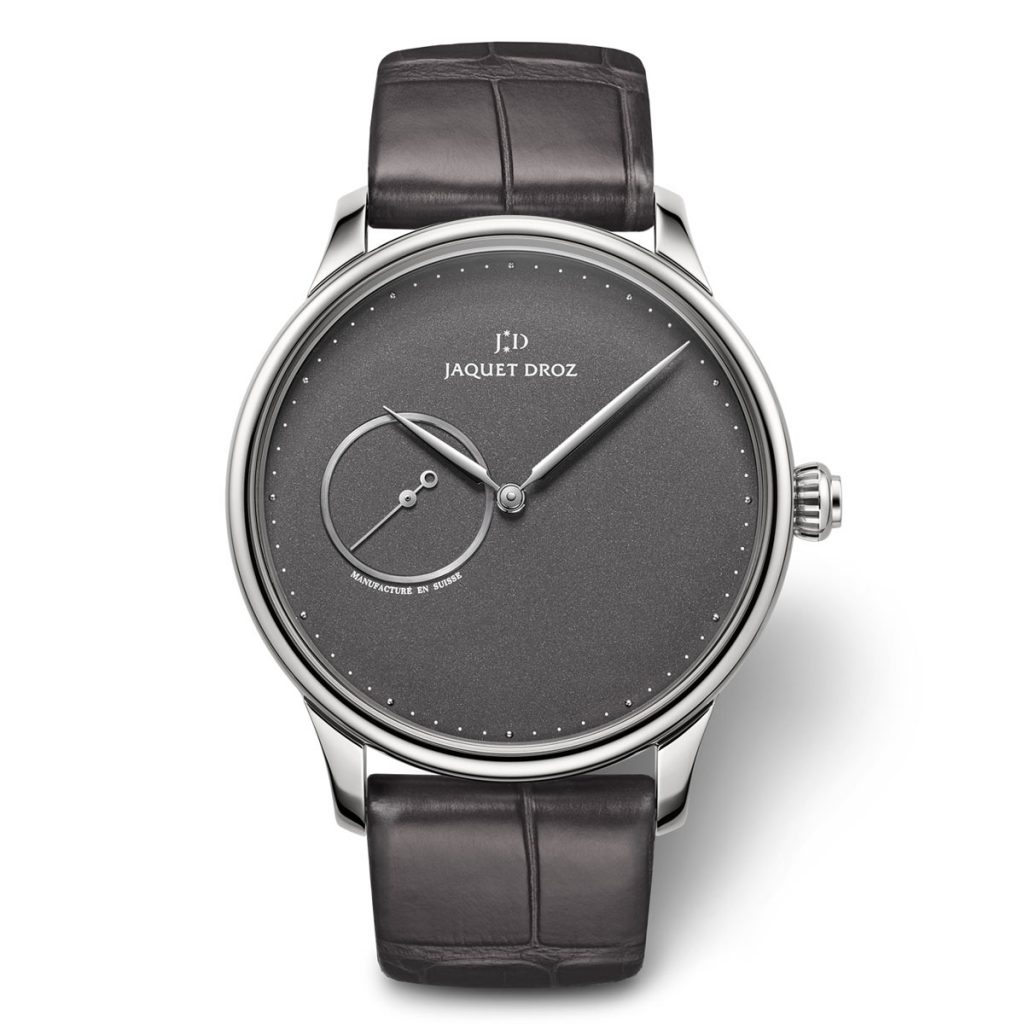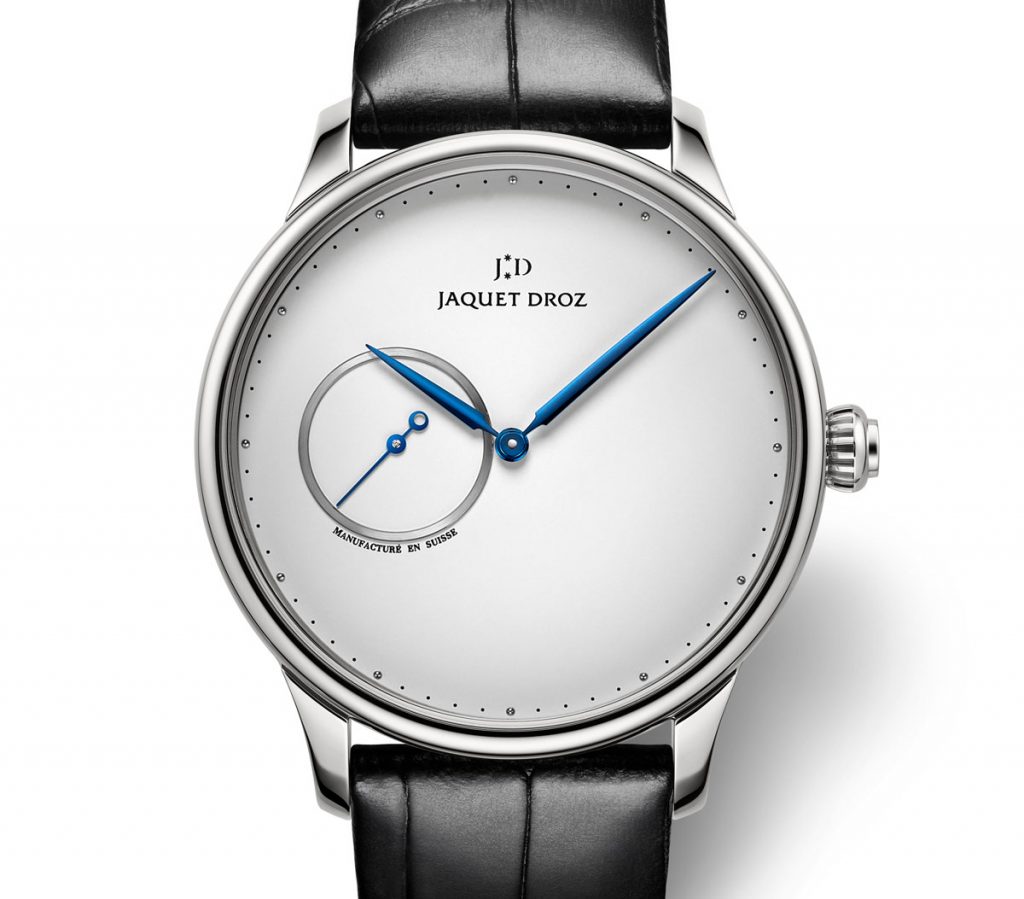 Back to the watches, each is housed in a 43 mm steel case. The smooth finishing of the case is remarkable replete with rounded edges and the brand's signature lug design. At 43 mm, it may sound a bit large but thanks to the thin bezel, it kind of creates an illusion about the size of the watch, to me it looks very casual.
Inside the case is a high precision self-winding movement, the Jaquet Droz 1169.Si calibre. The "Si" here refers to silicon which is a material that is important for the durability of the watch. Silicon is a chemical element that is rust-proof, has anti-magnetic properties and is not affected by temperature changes. This material is used for the balance spring and pallet lugs that guarantees greater durability and utmost precision to the 4 Hz (28,800 vph) movement. It also provides 68 hours of power reserve thanks to the double barrel system.
Going to the dials of the 2 models, they only display hours, minutes and the off-centered seconds which is circled by a rhodium-plated element at 9 o'clock. There are no lines in the circle but of course, you can easily see each tick of a second and find a prominent reference point just in case you want to count a full 60 second round. On the other hand, the minutes dots add a nice touch that enhances both accuracy and legibility.
Finally, the watches wear on hand-made alligator straps. The models are in slate gray dial with blued hands (ref. J017030240) and a silver-plated dial with rhodium-plated hands (ref. J017030241). The new Astrale Grande Heure Minute by Jaquet Droz retails for Swiss Francs 8,650. Visit Jaquet Droz here.