I believe Longines may have realised that their constant issuing of remakes wasn't sitting well with the audience. Every time we publish an article about a new vintage-inspired watch, the comments section fills with lots of "Really?" and "Watchmaking design is dead" comments. To be honest, I get you, dear readers. I feel the same way sometimes as well, but it's important to remember that these leviathan brands have whole departments dedicated to different models, and as we at WristReview are a small team there's no way we can cover everything.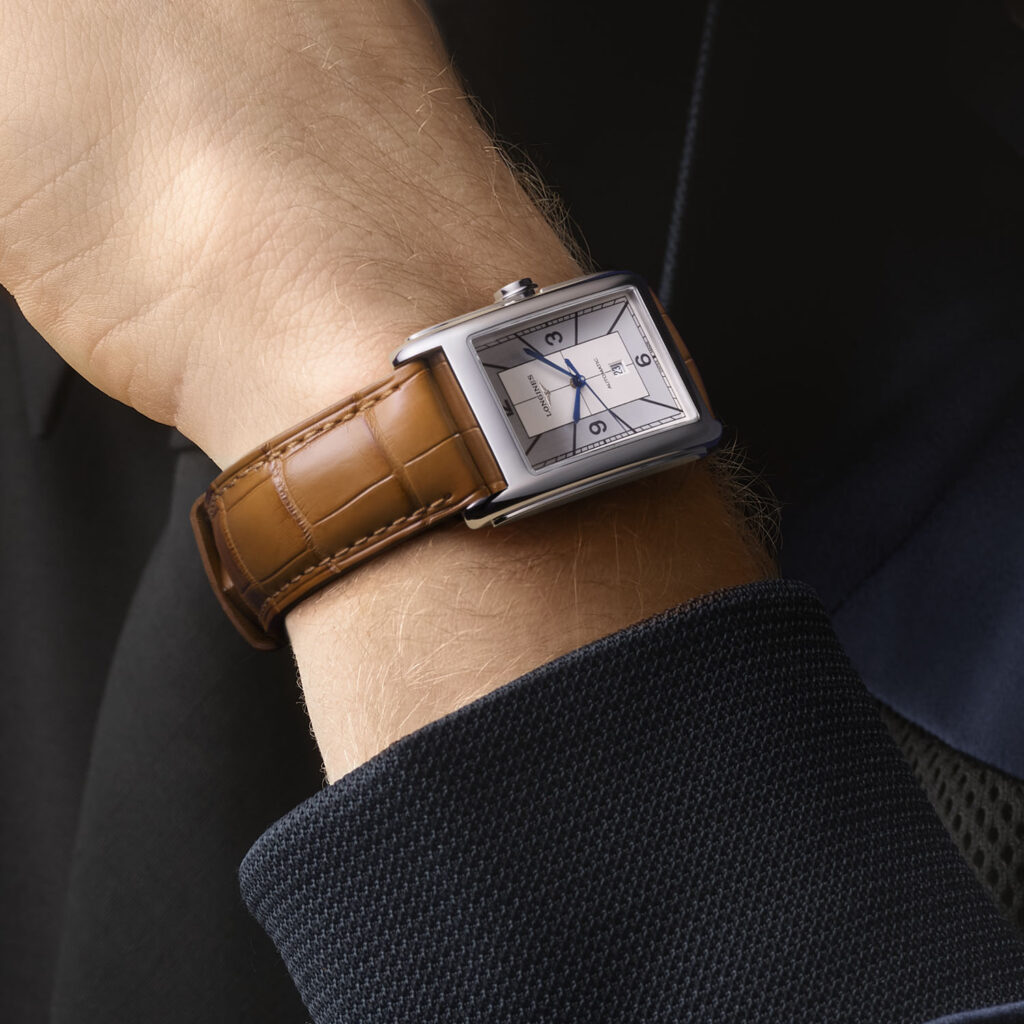 That said, here's a watch that draws on historical design themes but doesn't go the whole nine yards in terms of vintageness (is that a proper word?). The DolceVita is Longines' rectangular dress watch model, and it's been given a new face with an art deco theme. Art deco is an art movement that finds its roots in post-WWI France, although it's probably most well known for its use in and around New York City, especially Manhattan. Some of the USA's most iconic buildings, such as the Empire State Building and the Chrysler Building, are art deco buildings. In France, buildings like the Grand Rex Theatre and La Samaritaine in Paris have art deco designs, and in London, iconic buildings such as the Hoover Building in Ealing and the BBC's Broadcasting House are both a particular type of art deco called 'Streamline Moderne'.
Even though the world doesn't have the same pomp & circumstance as it did in the roaring 20s, it's clear to see the effects of good design are still felt today. The sector dial of the new DolceVita displays all the art deco themes we love, straight lines with sharp edges, distinctive elements like the blue sword hands and a formidable yet welcoming appearance. It may seem stand-offish, but that's how art deco works, the closer you get, the more impressive it becomes.
The rectangular stainless steel case is fully polished and measures 47mm x 28.2mm. Over the dial is a curved piece of sapphire crystal and around the back is a solid steel caseback with a classic Longines logo on it. Underneath that caseback is the calibre L592, a circular movement based on the ETA A20.L011. That means you get a 45-hour power reserve and a 4Hz beat rate.
The watch comes on an alligator leather strap which can be either black or brown; the choice is yours. The watch is not a limited edition and is priced at €1500.