We like it when watch brands use their imagination and go off on a tangent, designing their entire watch around one specific thing that is utterly unrelated to watchmaking. One of the best at doing such things is Louis Moinet, which has made a small number of interestingly themed watches, I particularly liked their Derrick Tourbillon watch that pays tribute to the 'Nodding Donkey'. For this particular watch, the theme is the first transcontinental railway line, which connected the Atlantic Coast to the Pacific Coast in the United States.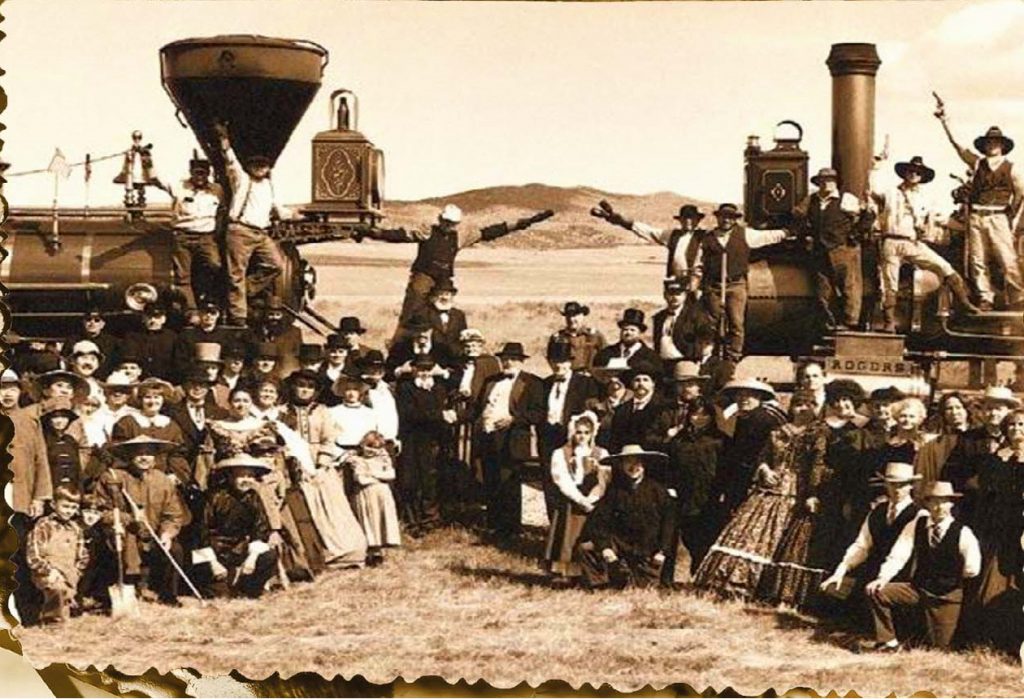 The start of the project was nearly 60 years before the beginning of the railway's construction. Then US President Thomas Jefferson allocated a budget of $2500 to Lewis and Clark to organise an expedition from the East of the USA to the West, a trip which started in 1804 and took them two years to complete. Several decades of planning were required for this. There wasn't always enough manpower to make it happen. The project required careful planning of every single inch of track used. It also had to pass various geological obstacles such as the Yosemite peaks, Death Valley, the Sierra Nevada Mountains and the rapids of Missouri. Nearly 60 years after the beginning of the first expedition, President Abraham Lincoln established the Pacific Railroad Act in 1862, allowing the construction to begin. It continued through the American Civil War and was finally completed in 1869, just seven years after it began construction.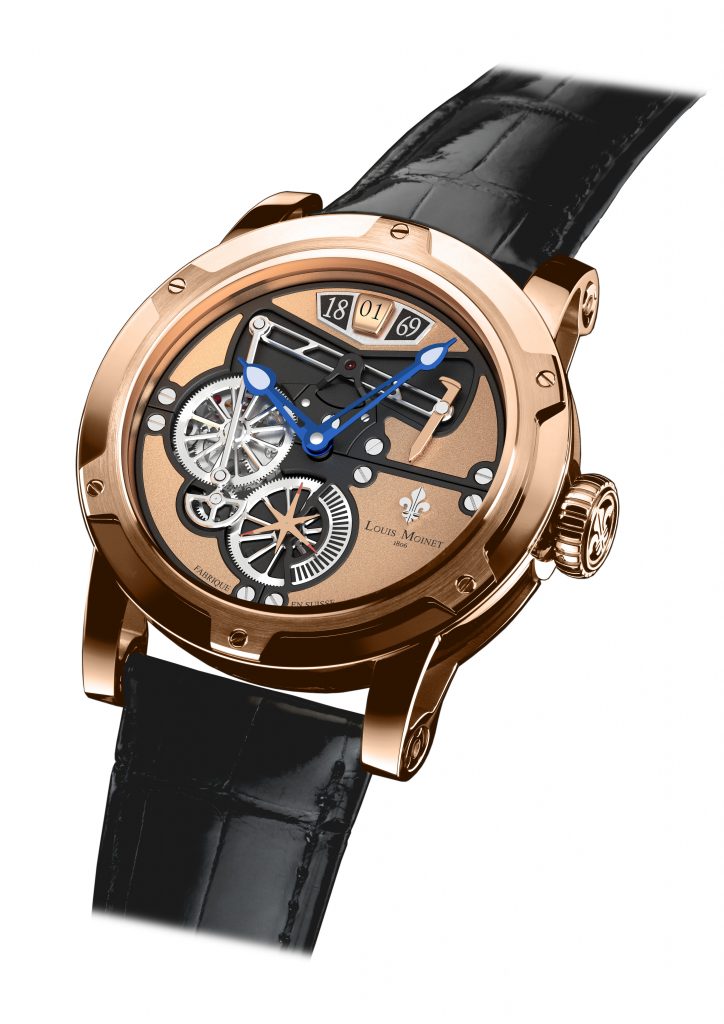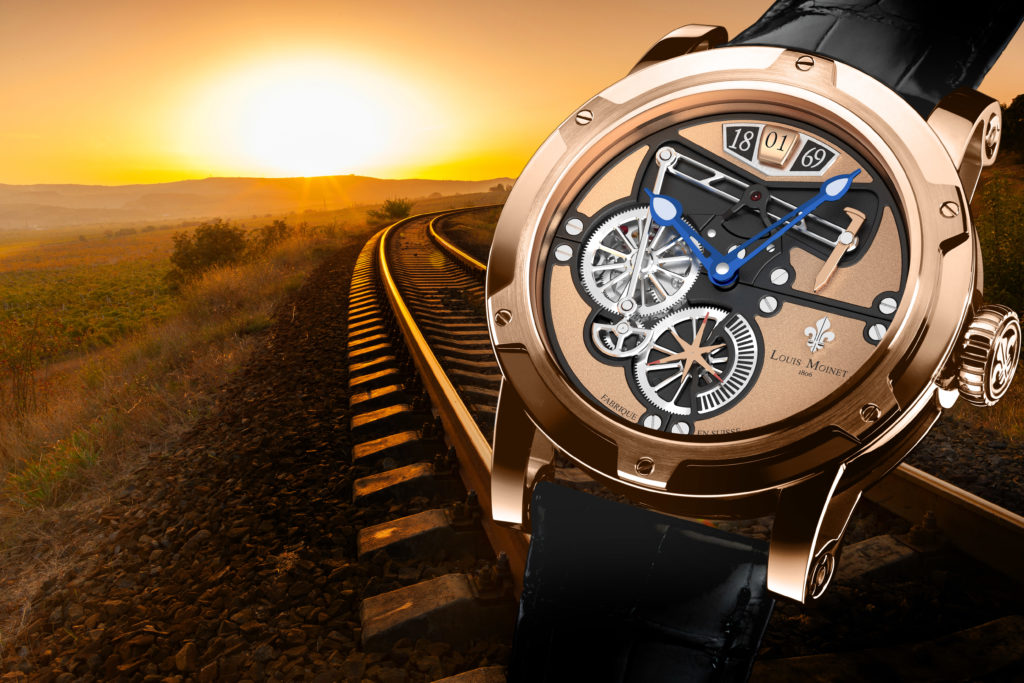 Moving to the watch, we see a thematic dial with what appears to be some pin balancing thing on the dial. That's  It was so enormous that it was built in two halves, one team starting on the East coast and the other the West. When they met in the middle on the 10th of May, 1869, they celebrated by driving a golden spike into the ground, which is what we see on the dial. For practicality reasons a steel crampon replaced the golden spike, but it's more interesting to have gold. This golden spike is powered by gears set at 9 O'clock which represent the drive mechanisms of a steam locomotive. The seconds are read at 6 O'clock with a wheel that represents the front of a train.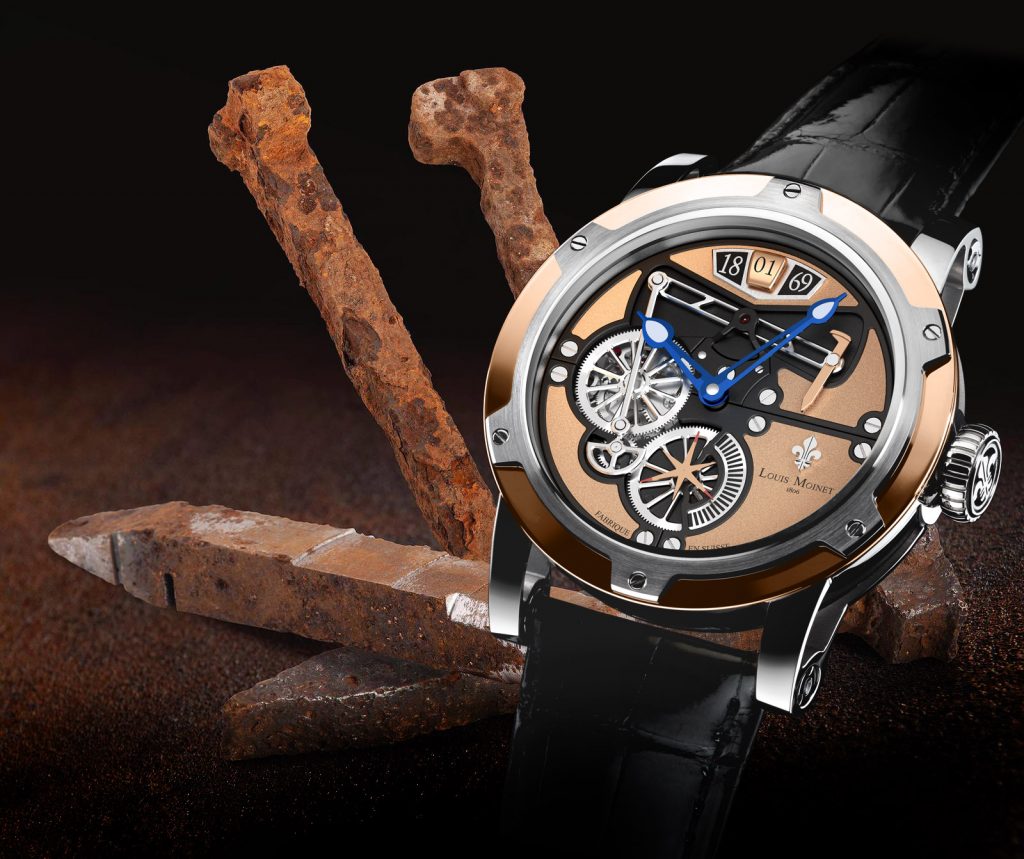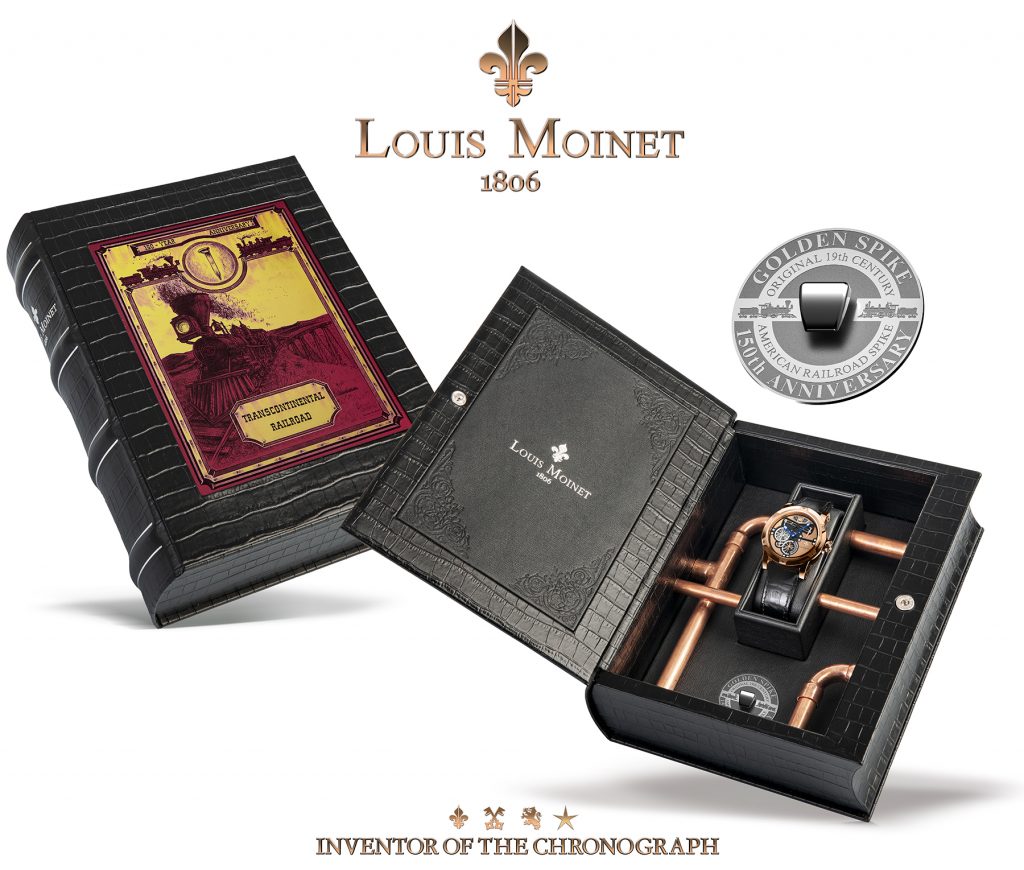 The movement powering this watch is the LM64 calibre, an automatic movement with a 48-hour power reserve and a 4Hz beat rate. It's packaged inside a steel, and pink gold case which measures 43.2mm in diameter, or for solid pink gold the case diameter is upped to 45.4mm. The latter is restricted to 18 pieces, while the former 69, to make up the year of completion. The price for the two-tone model is set at 38,500 CHF, and for rose gold, it's 57,500 CHF. The watch is available for subscription and pre-order, the deadline is September.
Visit Louis Moinet here.