MB&F, loved by all, has a surprisingly small range, though you might not notice it initially. This is not on purpose, of course, being an independent company that meticulously crafts watches such as these takes time, and getting different pieces out while also predicting what the market might want is a tricky business. Big brands often don't quite nail it, so it's no surprise that MB&F would have all kinds of problems guessing what we all want. It's simply better for them, then, to make whatever they like and let us fall over each other for it, which we all do.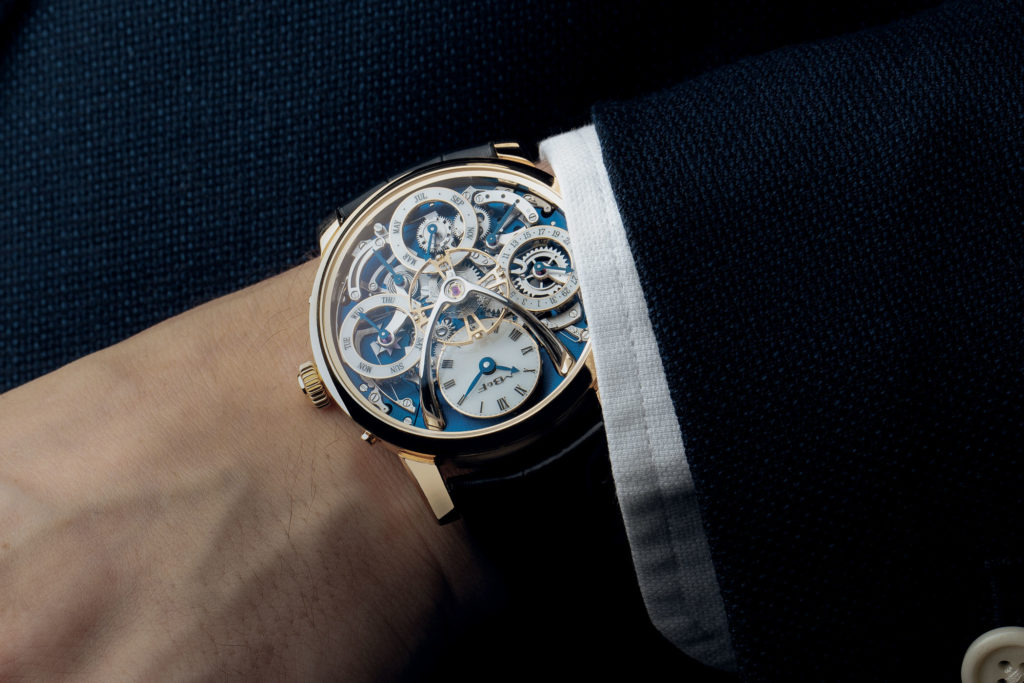 The relatively small size of the company also means that most of their watches are the first versions of something for the brand. This new watch is only the second time that MB&F has made a watch in yellow gold. You can't help but notice how the colours of the case harmonise with those of the skeleton dial and the exposed movement. There's a lot of watch to appreciate here, measuring in at 44mm x 17.5mm thick, this watch is the opposite of "minimalistic dress watch with complications", and so it should be! Who wants to wear microscopic pieces which are unbearable formal when you could have one of these and simply appreciate the level of care and attention that went into making it. The fact that a lot of that care is on display makes it even more worthwhile.
Apart from the excellent new case, the watch remains unchanged. The movement and dial flow together and combine as one, with sapphire disks used to display the various pieces of information that you as a busy business person desperately needs to know, including the day of the week, the month and the date. Between those subdials are a power reserve indicator on the right and a retrograde leap year indicator on the left. All of this lives below the balance wheel of the watch, which is unusually suspended over the dial, a hallmark of the Legacy Machine collection and MB&F. There isn't so much to see around the back, but everything there receives a fantastic level of finishing to make it stand out. Some might have reservations that the controls for the perpetual calendar mechanism take the form of tiny pushers around the case, but I don't personally see a problem with that. At least you don't need a cocktail stick to adjust it in a pinch.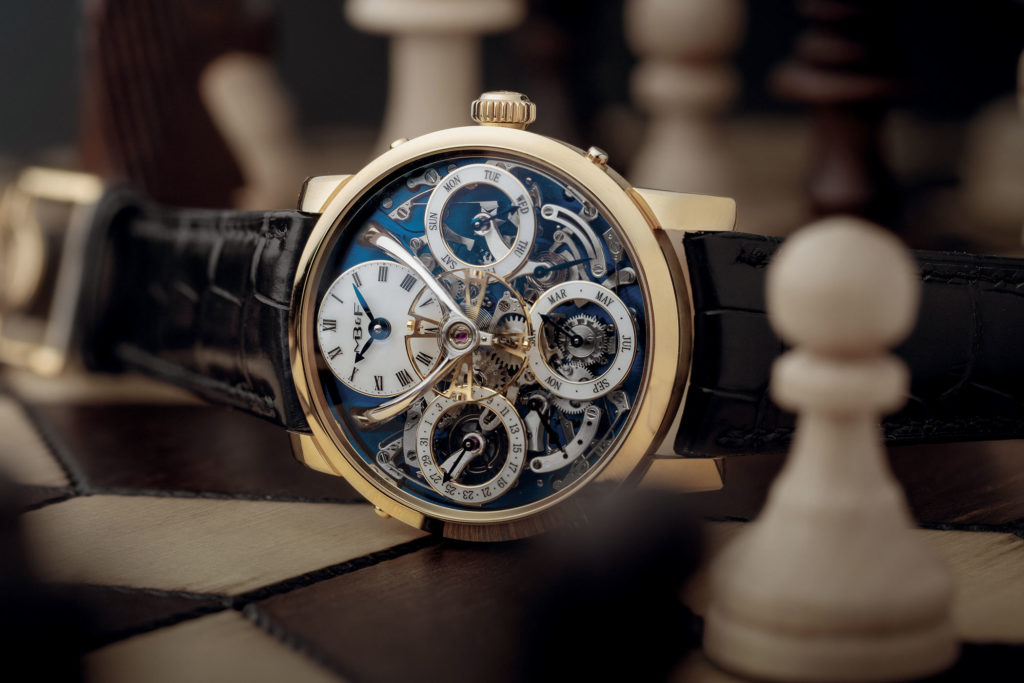 The retail price of one of these is $167,000, and there will only be 25 examples made.
Visit MB&F here.