Linde Werdelin watches are incredibly recognisable thanks to their faceted and technical designs. By removing chunks of the cases of their watches, they not only make the pieces lighter but give them a futuristic look which matches with the dials they use. This faceting technique also has a name, the 'Trigon' technique, and it retains the overall rigidity of the watch while saving on weight. The new SpidoLite Titanium Limited Edition watch is one such example of this technique being used by the brand to good effect.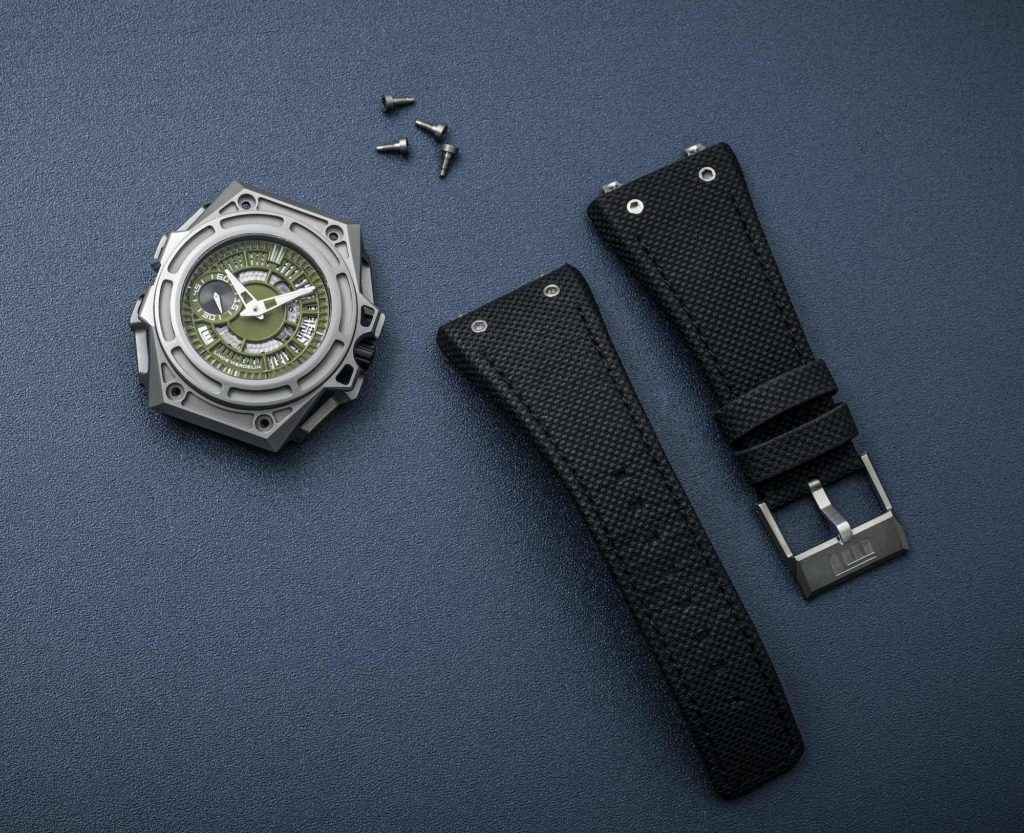 I should have said "new SpidoLite Titanium Limited Edition watches", as the brand is releasing two watches. Made in a restricted batch of 75 examples only, the new watches feature either a green dial or a dark blue dial, named 'Summit Green' and 'Arktis Blue' respectively. The dials have been given a reasonable amount of skeletonisation too, you can see several parts of the movement and some of the date wheel too, although even more is hidden. 
The only markers are painted at 3, 6, 9 and 12 o'clock, luckily, a pair of large hands coated with luminescent paint make reading the time a doddle, even at a glance. They also match the futuristic theme of the case, making for a uniquely harmonious design.
Inside the case is the calibre LW04 movement which follows the same skeleton theme on the dial with cut-outs of the rotor to allow us to see more of the movement. If you take a passing glance at it and think it's a Valjoux movement, you wouldn't be too far off, I know I thought it was that. No, the LW04 is not based on a Valjoux movement. However, it does use a base ebauche, the Concepto C2252, which is "inspired" by a Valjoux 7750 base. It's good for a 50-hour power reserve and has a 4Hz beat rate, which are all in-line with the standards we expect of modern watches. The LW04 sits inside the 44mm x 15mm case nicely and doesn't appear to have been dwarfed by the size at all.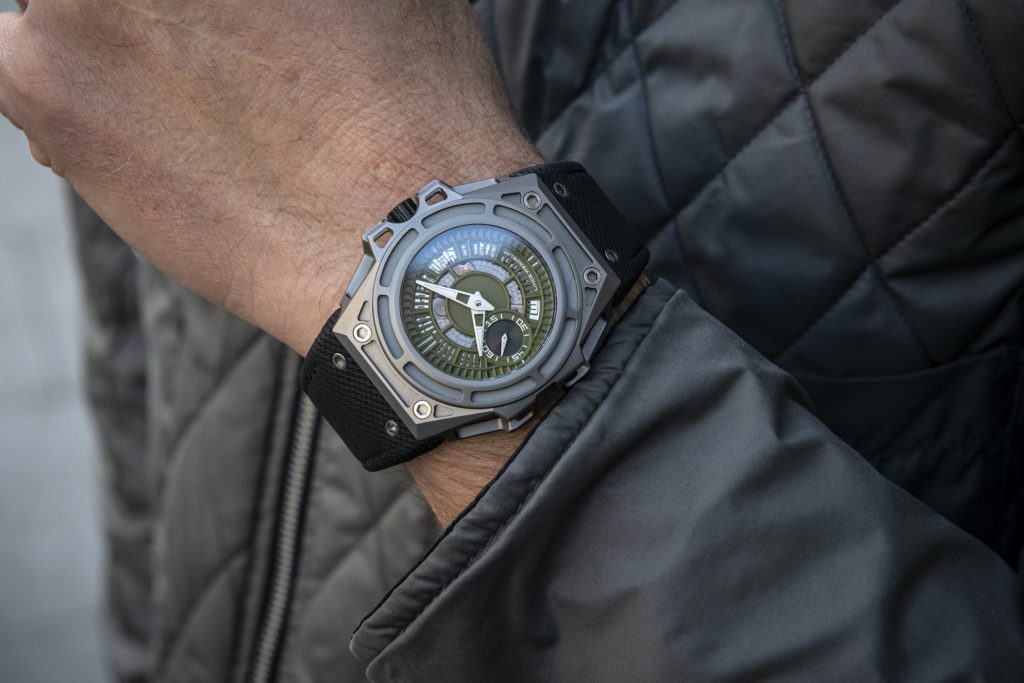 The retail price for one of these low-production independent pieces is £7000. Don't worry; you can take it hiking, skiing or even swimming thanks to its 100m of water resistance.
[button color="black" size="big" alignment="center" rel="follow" openin="newwindow" url="https://www.exquisitetimepieces.com/watch-brands/linde-werdelin-watches.html"]BUY YOUR LINDE WERDELIN HERE[/button]