Perhaps slightly late to the bronze party, Mühle Glashütte, one of the lesser known brands of the German town, offers up an intriguing watch with a delightfully playful design. Admittedly, the main reason why we don't hear of this brand is that other German competitors who make tough sports watches such as Sinn have much more advertising presence as well as more fans in the forums.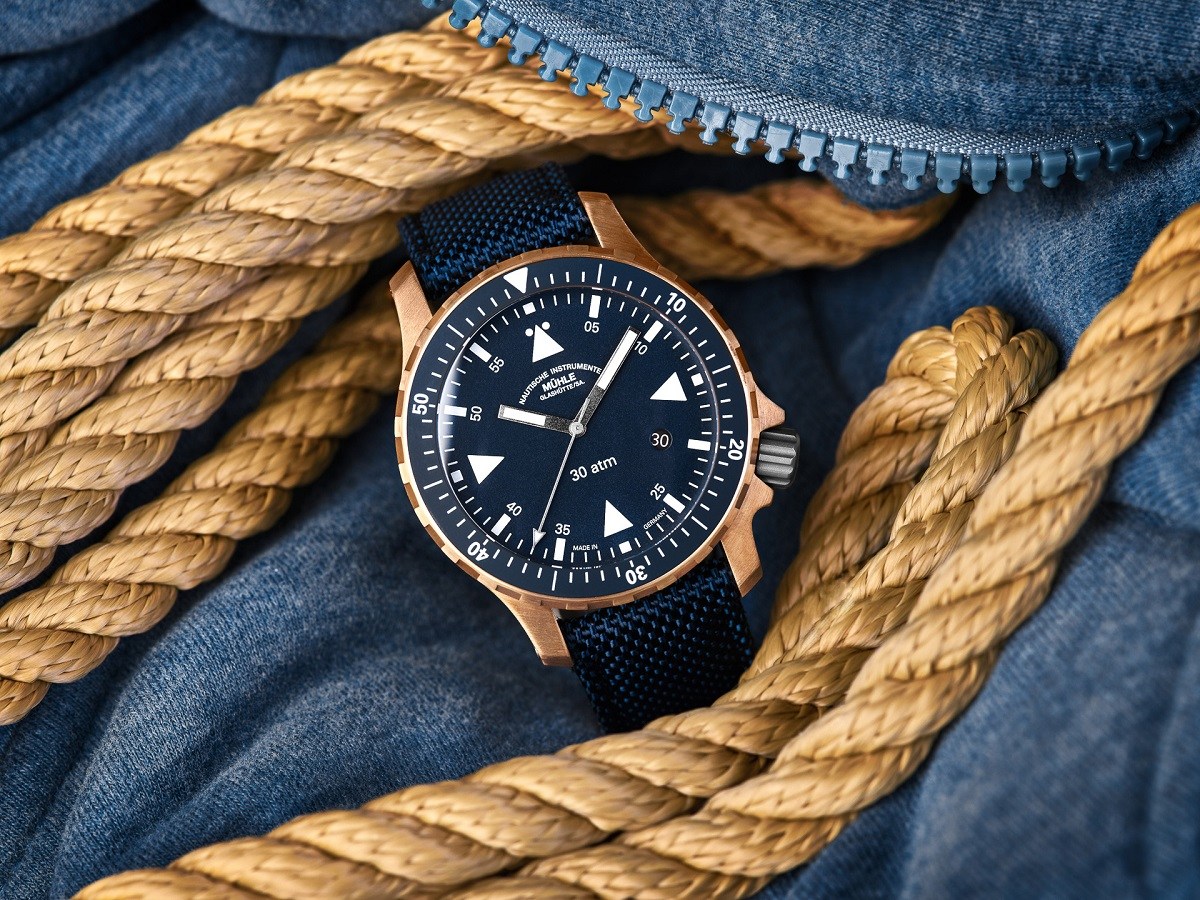 Some have worried that the fact the crown is at 4 O'clock rather than the traditional 3 will make the watch somewhat unbalanced on the wrist, but I argue that that is entirely dependent on how tight or loose you like your watch to be. In a more practical sense, it could also mean the crown is less likely to dig into your wrist, given that this is a big heavy 44mm diameter chunk of bronze wristwatch my guess is it'll be worn a little tight on the wrist.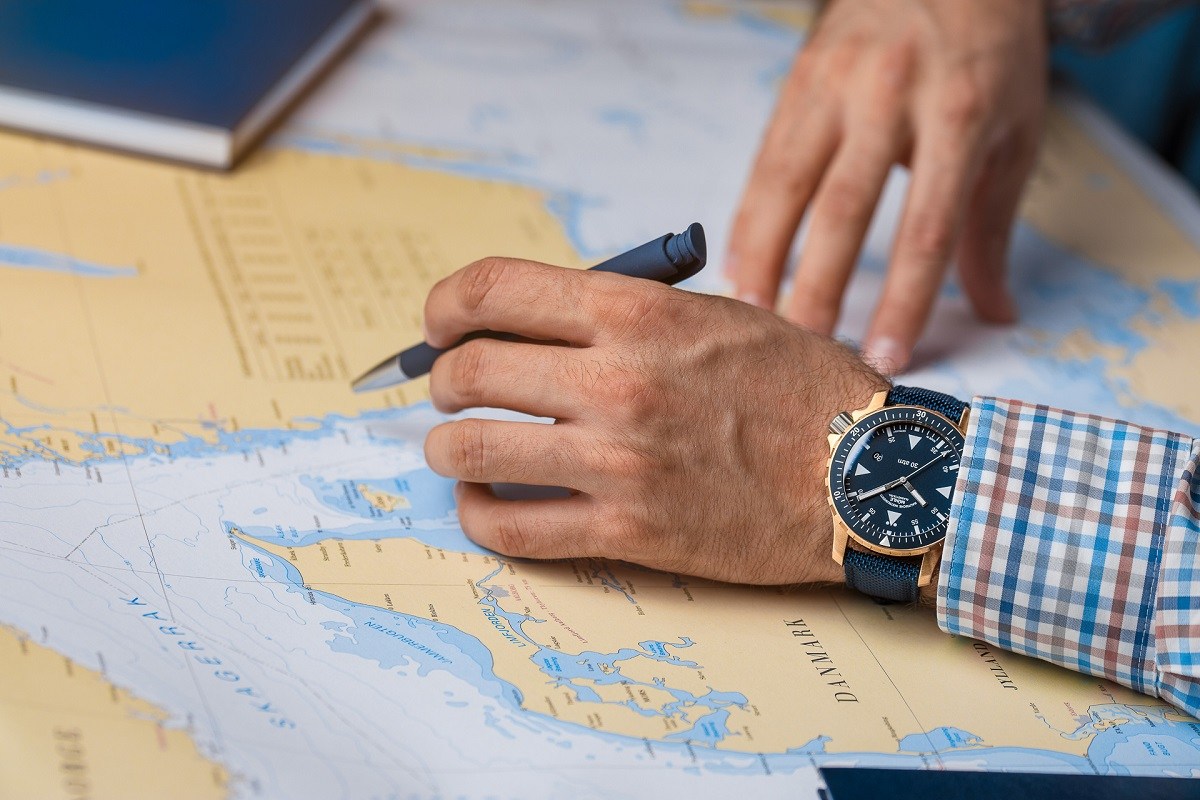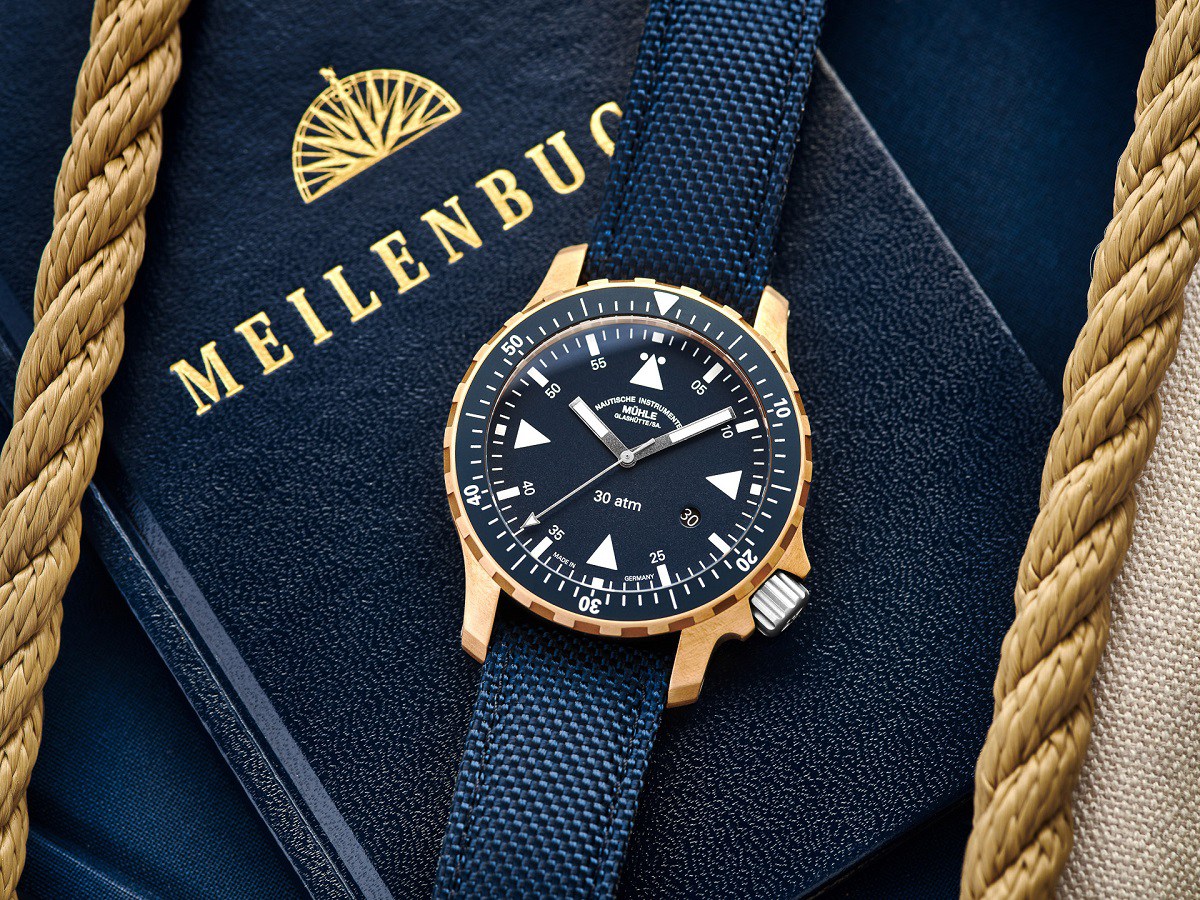 Colour contrast aside, there are some little details of this watch that I find rather attractive. I like, for instance, the triangular markers at the four quarters of the dial, mainly because the 12 O'clock one is pointing outwards rather than in. I like the big fat hands which are similar to those found on the Blancpain Bathyscaphe, and are very industrial and not decorative in the slightest. The dial is very clean and straightforward, and there is little in the way of text on it other than what's included in the Mühle logo. A common problem with divers is they tend to cram a lot of writing on the dial, making for an industrial if slightly cluttered look. My main gripe with the dial is that the date window is quite small and I fear may be easily missed, but I'm glad they didn't magnify it.

Inside the case is a modified Sellita SW-200 movement. In the case of Mühle Glashütte, this movement gets extensively modified to the point where it even has its own regulator called the woodpecker-neck. In this mechanism, the index hand which sits on top of the balance cock is pressed sideways and downwards by the woodpecker-neck shaped spring. Traditional regulators, such as the swan's neck regulator, only pushes the index hand laterally, meaning that if the watch is submitted to a violent shock this index hand could lift out of place and change position, thus upsetting the variation of the balance. This movement also provides a total of 38 hours of power reserve with a quickset date and a stop seconds mechanism making time setting more accurate.

Blue is probably the best colour to pair with bronze, at least when the watch is new. Once it's aged a bit and developed a unique patina, we'll have to come back and assess it, but this is nonetheless a tool watch through and through. Visit Mühle Glashütte here.