BY WRISTREVIEW
Meticulously designed in Sweden, waterproof, and durable, a BEU watch is a constant reminder to stay true to yourself and the things you love.
Is it possible to create a watch that inspires people to pursue their goals and live life to the fullest? This is the question that the surfer, adventurer and former snowboarding professional Johan Ronnestam asked himself three years ago. And it's where the story of BEU Watches begins.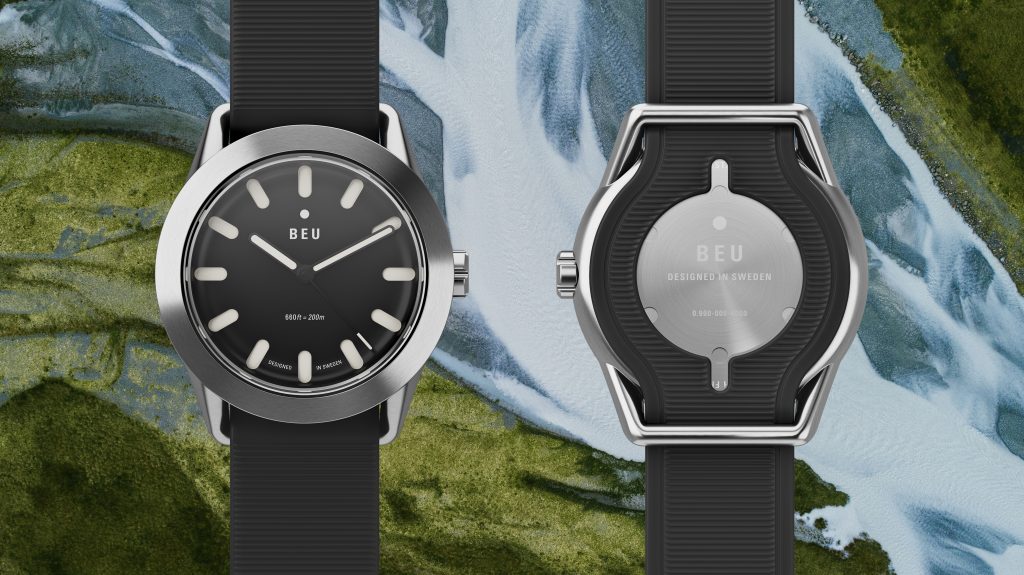 BEU Watches is a brand that strives to create iconic timepieces that do for you what nature has always done for its founders: Calms you down, gives you space to think and room to breathe and, most importantly, inspires you to be you.
Introducing the BEU Solid Series
THE SOLID 20 ATM COLLECTION
Available in the brushed steel Founder's Edition and PVD Lava Black.
A gently sloping milled dial display gives way to drilled hours and precision-cut hands that keep the rhythm of time. Solid Lunar Light brings visibility in the dark. A dual-coated, anti-reflective sapphire crystal glass, rounded off with a sleek, 22° bevel, provides maximum protection. A screw-down double twin lock seals the case for waterproofness up to 200 m / 660 ft.
Design highlights:
Designed in Sweden
Waterproof to up to 200 m/660 ft
Multi-layered dial with milled hours painted in Solid Lunar Light
Sapphire glass for extreme durability
Solid Lunar Light with intensive luminous blue glow that lasts up to eight hours
Pairs with interchangeable BEU Switchstraps or standard Nato Straps
40mm and 36mm cases
THE SOLID 6 ATM COLLECTION
Available in Raw Stainless Gold, Steel and Bronze.
Keeping only the bare essentials in mind, BEU has constructed a case where different characteristics of a single raw material can converge and interact.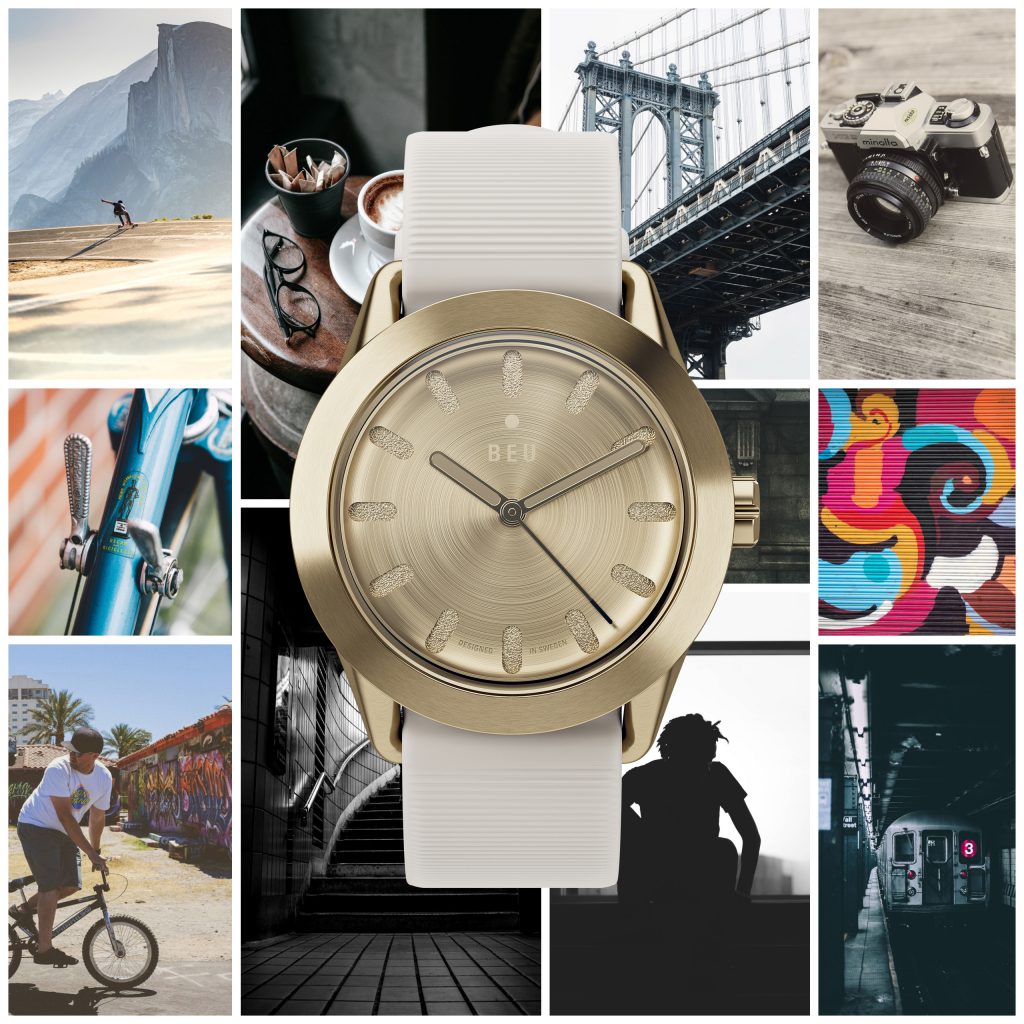 Design highlights:
Designed in Sweden
Waterproof to up to 60 m/200 ft
RAW, milled multi-layered dial
Drilled and sandblasted hours
Sapphire glass for extreme durability
Brushed stainless steel
Pairs with interchangeable BEU Switchstraps or standard Nato Straps
40mm and 36mm cases