You'd think someone at Omega thought this through a bit, didn't they? In any community, you'll find countless Rolex watches and Seamasters and Reversos and whatnot, but every Tuesday you'll see an absolute flood of Speedmaster watches coming from every direction. This phenomenon is known as Speedy Tuesday, a day where we can observe all the different Speedmaster watches from the classic Moonwatch to the brand new automatic calibers. In a surprising move Omega acknowledges the support of its fans in this tribute to them, the Speedy Tuesday combines lots of features we love into one sweet package. So sweet, in fact, that they have all been reserved.
The watch itself is 42mm in diameter, so in keeping with their large sizing theme at the moment. It also features a closed caseback and hesalite crystal on the front (if you're new to watches, trust me, people pick up on whether the crystal is plexiglass or not). Under the crystal is, surprisingly, Omega's old logo they used to stamp on the days of their watches, their modern one is more rounded and generally wider in shape. There's also the return of the reverse panda subdials, something some collectors particularly favour. The subdials, indices, hands and by the looks of it the Omega writing too, are covered in SuperLumiNova which will ensure excellent visibility in low light.
Omega has changed a few other things around on this particular special edition as well. For instance, the case is now fully brushed rather than following on with Omega's current penchant for combining brushing and polishing on the case. This may be due to how vintage models were released, but looking around the groups I've seen many people annoyed by this finishing method. I like it, to be honest, makes the watches look smart, classy, but this one isn't for me, it's for the fans.
You see, it all started with the founder of Robert-Jan Broer at Fratellowatches, someone the Masthead of WristReview knows quite well. He was the one to come up with the idea of posting a Speedmaster on a Tuesday back in 2012 (more on that in a minute). It seems though that this caught on pretty quickly too, soon everyone was sharing a picture of their beloved Speedmaster. As well as this, he would often find interesting Speedmasters and talk about them on his blog for others to see. The 2012 on the caseback refers to the amount of watches that will be made in total, the 2012 referring to the year that Speedy Tuesday appeared. It is surprising to see how this has affected Omega, a mere theme on social media grabbing the attention of a multi-billion dollar corporation.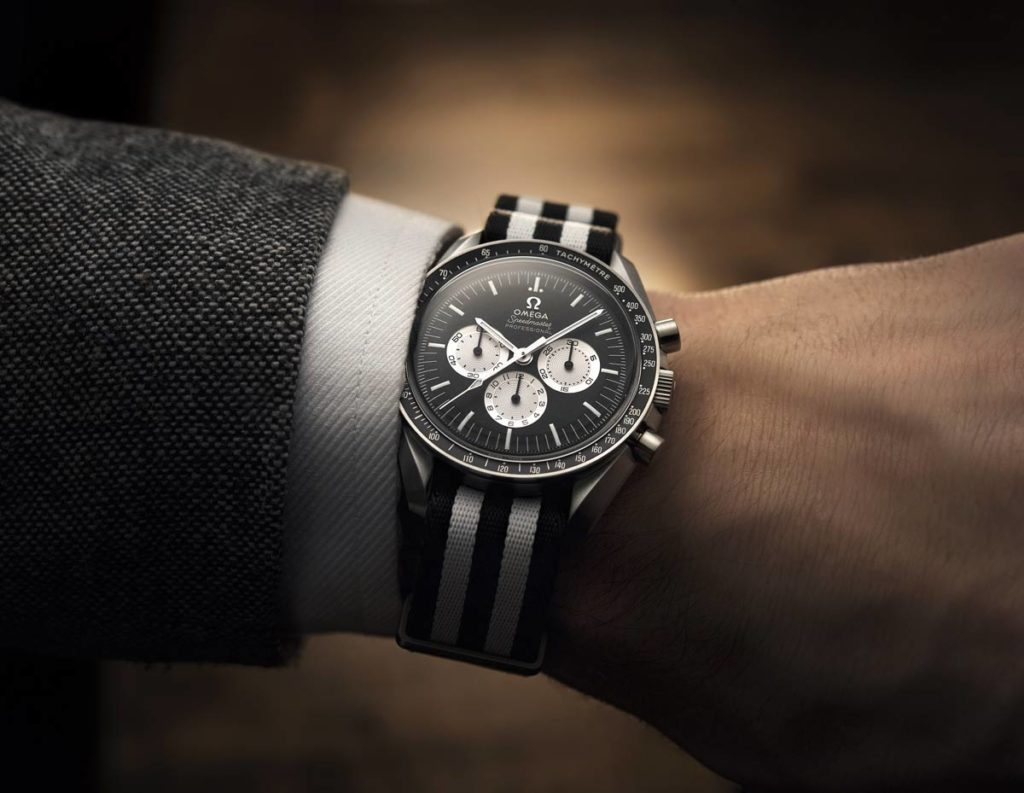 Omega presents this watch with a couple of different straps, a brown leather strap with an 'old logo' clasp to it, or a rather dashing black and white NATO strap. Vintage Omega lovers often put their Speedy watches on different straps, so it's no surprise that this one isn't supplied with a bracelet. If the fans wanted one that much, they probably have a bracelet they can fit already. It starts at $6500 to reserve (no going through ADs or anything, it's all done online) and as far as I am aware, all models have been taken already, if not, it won't take long! For more info, please visit omegawatches.com