December days are cold yet so sweet, think about the holidays as the gifting season and what better gift to buy your family, friends or yourself than a luxury watch? Now if you're torn between an expensive brand against a not so known brand that skimps on quality, well here comes Henry & Ashe LLC watchmaker. To some of you who missed their launch way back in 2015, this Miami based watchmaker has been disruptive in the high end watchmaking business. In what way you ask, well they do their business quite differently yet effectively thanks to the advances in marketing gimmicks. What's even more interesting is that they're creating luxury watches that are comparable to the mainstream luxury watches for half or even lower the prices, this is just plain crazy to begin with. Anyways so what's really at stake here? Well I bet you're interested so keep reading after the dot.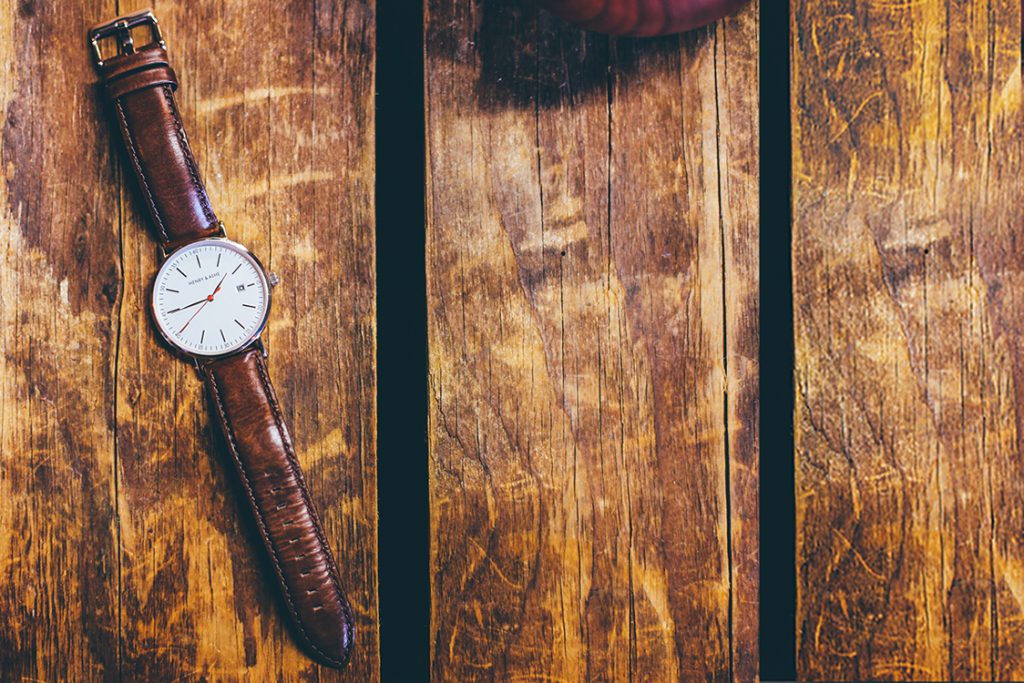 The newest watch in the Henry & Ashe LLC arsenal is no other than the Legacy Automatic which is officially available on Kickstarter on January 9, 2016 but pre-orders have already started so hurry up and take some on Kickstarter now. Miami is the sole inspiration for the Legacy Automatic and you probably think about the beaches that line up the Miami coast and all those lovely bodies waiting to party, well you're probably right about Miami but maybe not so much when it comes to the watch. This watch is classic and so minimal that it simply represents what a gentleman's watch should be. Of course there is that Miami flair on it which is very much tantalizing, think about a golden Miami, that's what I see with the Legacy Automatic.
Don't let the minimalist approach scare you either as you might think it'd be so boring and just good for a daily timer. There are quite loads of features that we normally see on more expensive Swiss Made luxury watches. Behind the newly designed limited-edition caseback is the Miyota 9015 Movement known for its stability and reliability. It has 24 jewels and operates at 28,800 vibrations per hour translating to about 42 hours of power reserve. This movement also sports a hacking seconds hand which is really a great addition to an already impressive timepiece.
Going to the surgical grade stainless steel case, it's elegance is notable and fits comfortably well thanks to its impressive leather strap that also sports a quick release system useful for changing straps in a cinch. The color of the original strap is reminiscent of the olden days which of course is dark brown, it's delightful but changing it to something else is very easy and quick. Overall, the lugs and the crown including the bezel are true to their roots, a very minimalist yet luxurious feel, so clean and so nice, I like it.
As with the white dial behind the high quality scratch resistant sapphire crystal, all I can say is that it's simply classic. The indices are thin and the red seconds hand is outright beautiful. The date window at the traditional 3 o'clock, thank goodness for this location choice, is quite small but readable. The roman numerals indicating the minutes are also subtle which in turn gives that impressive neatness. Timely elegance has never been this value and yeah they're considered of value because as Co-Founder Matthew Ross would say it, "We manufacture and deliver our watches directly to our customers without the markup. This allows you to purchase an heirloom quality mechanical timepiece for a fraction of what you would pay from a luxury retailer."