Urwerk is no stranger to making odd watches, nor are they strangers to collaborating on their strange watches with other watchmakers. If you remember way back to 2017, the year of the previous Only Watch charity auction, you'll remember they worked with Laurent Ferrier to make the Arpal One watch. That watch brought Urwerk's dramatic science fiction styling together with Laurent Ferrier's more elegant design with racing cues. This time around they're not working with Laurent Ferrier, but instead with De Bethune.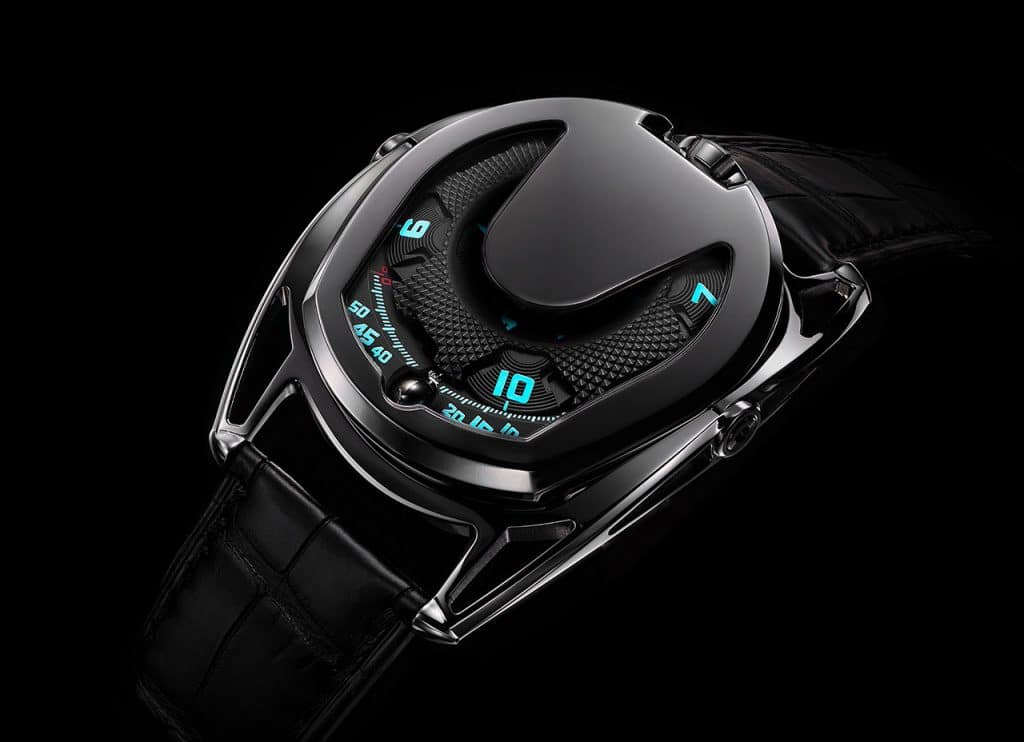 This watch is a landmark piece for several reasons. Firstly, it's the only ever collaboration on a watch we've seen from De Bethune. Up until now, this very science-fiction brand hasn't had many brands to play with that share the same zeal for abstract designs. Teaming up with Urwerk seems like a match made in heaven for them. Also, this watch is a one-off made for Only Watch, the charity auction where the proceeds of sales of high-end watches go to research into Duchenne Muscular Dystrophy, one of the most common and most dangerous forms of MD.
When you think about it, this collaboration makes perfect sense. A hallmark of De Bethune watches is their lug design, which allows them to flex and adapt to the wrist of the wearer. That hollowed-out look matches Urwerk styling perfectly with its futuristic shapes and odd case dimensions. Remember, Urwerk watches use the wandering hour complication to display the time, so as long as there is space for the wandering hours to perform a rotation, there is no need for a rounded case. The dial side is entirely Urwerk, thanks to the wandering hours. However, a small De Bethune moonphase can be seen at 6 O'clock, a 3D affair that rotates to display the phases of the moon.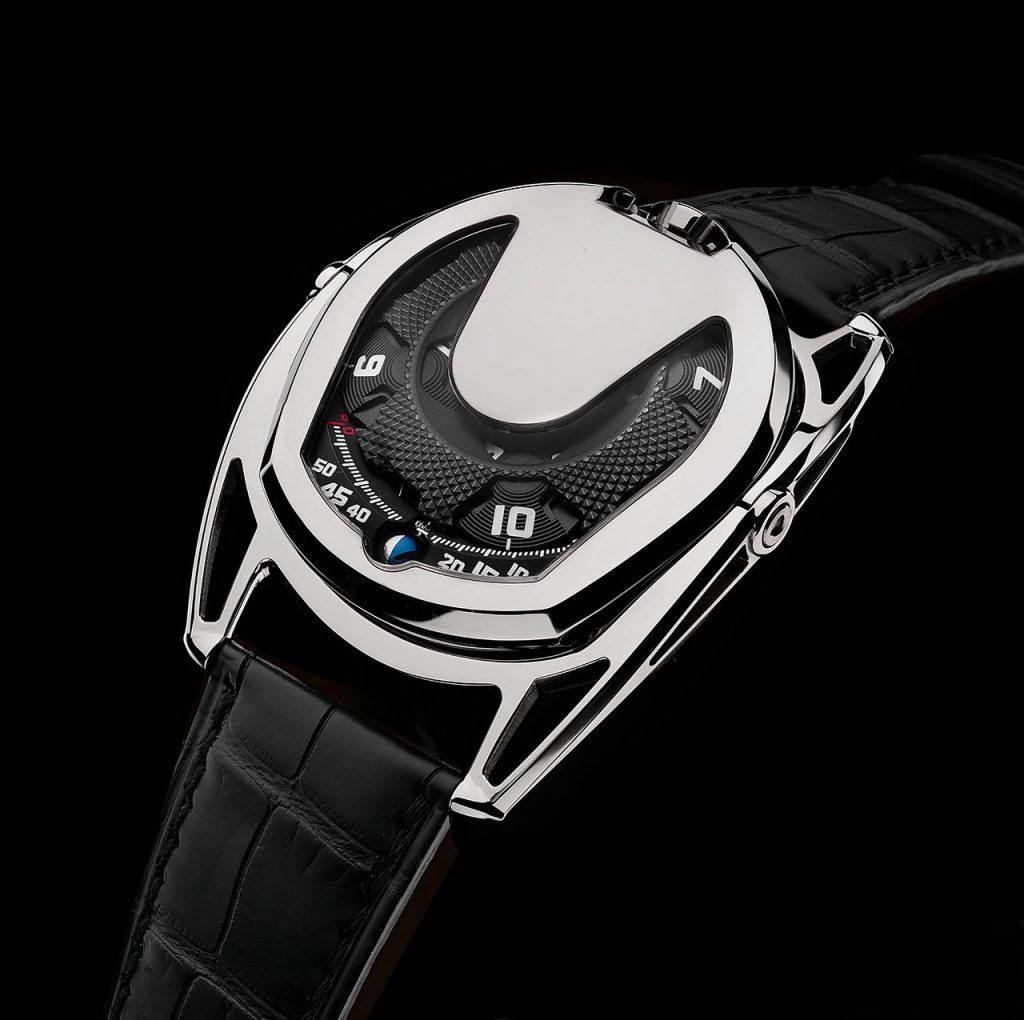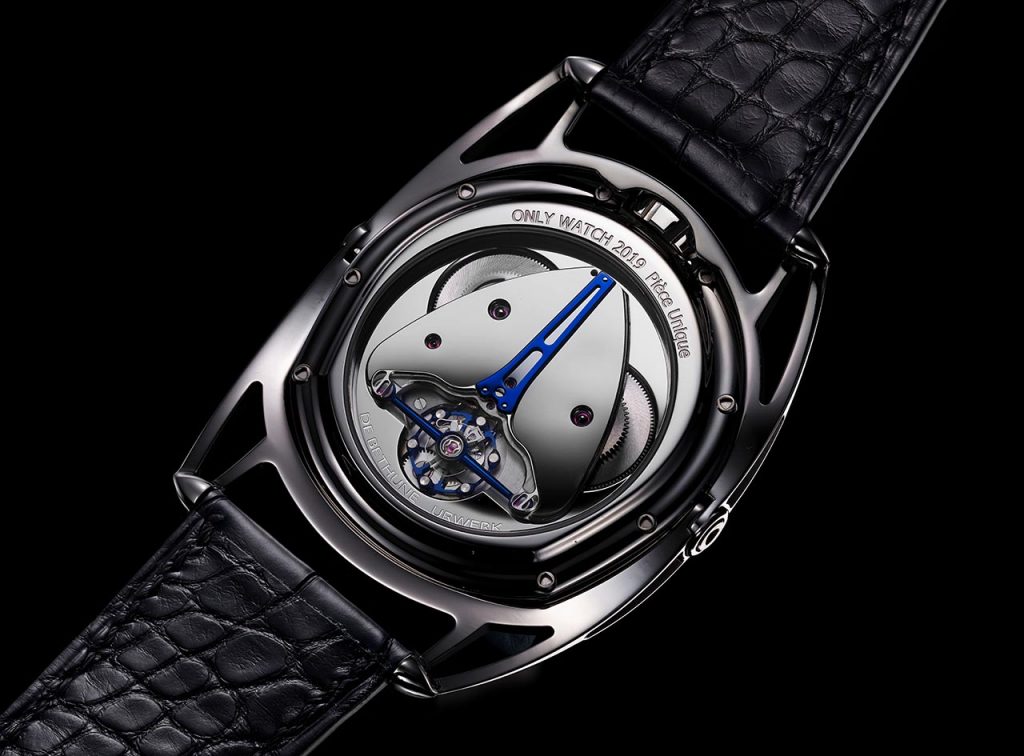 The back of the watch sees a movement co-developed by Urwerk and De Bethune executed in De Bethune styling. A sizeable triangular mainbridge, reminiscent of the Starfleet logo from Star Trek is most prevalent here. Coupled to that are a blued titanium bridge and balance wheel with white gold inserts, a De Bethune balance spring and an escape wheel made of silicone. The entire movement is given a mirror polish to contrast with the blue and give it a clean look. Even the barrels are mirror polished. The power reserve is four days.
The estimate for this watch when it goes under the hammer on the 9th of November is CHF120,000 – CHF150,000.
Visit Only Watch here.