Cartier has been making the mystery line of timepieces for a long time now, and we've seen loads of different interpretations of it. One complication I wasn't expecting to see was the day/night indicator. However, Cartier has made it, and it looks excellent. It'll come in both rose gold and white gold, too, although regular readers will know I prefer white metals myself. The case size is a discreet 40mm.
How does it work?
The most exciting thing about this watch is how one reads the time on it. There is only one hand on the dial, and it only goes halfway around. Its actually a retrograde minutes counter, and from watching some videos of it in action, the hand smoothly rewinds when it gets to the end, rather than an instantaneous jump. But, if that's the case, how do we read the hours? Is there some hidden window displaying the hours perhaps? Well, the day/night indicator also acts as the hour indicator. Around the top half of the watch is a 12-hour scale. Because the day/night indicator makes one revolution every 24 hours, the sun or moon will move across at the correct rate. It's a little tricky to explain, and better to see in person.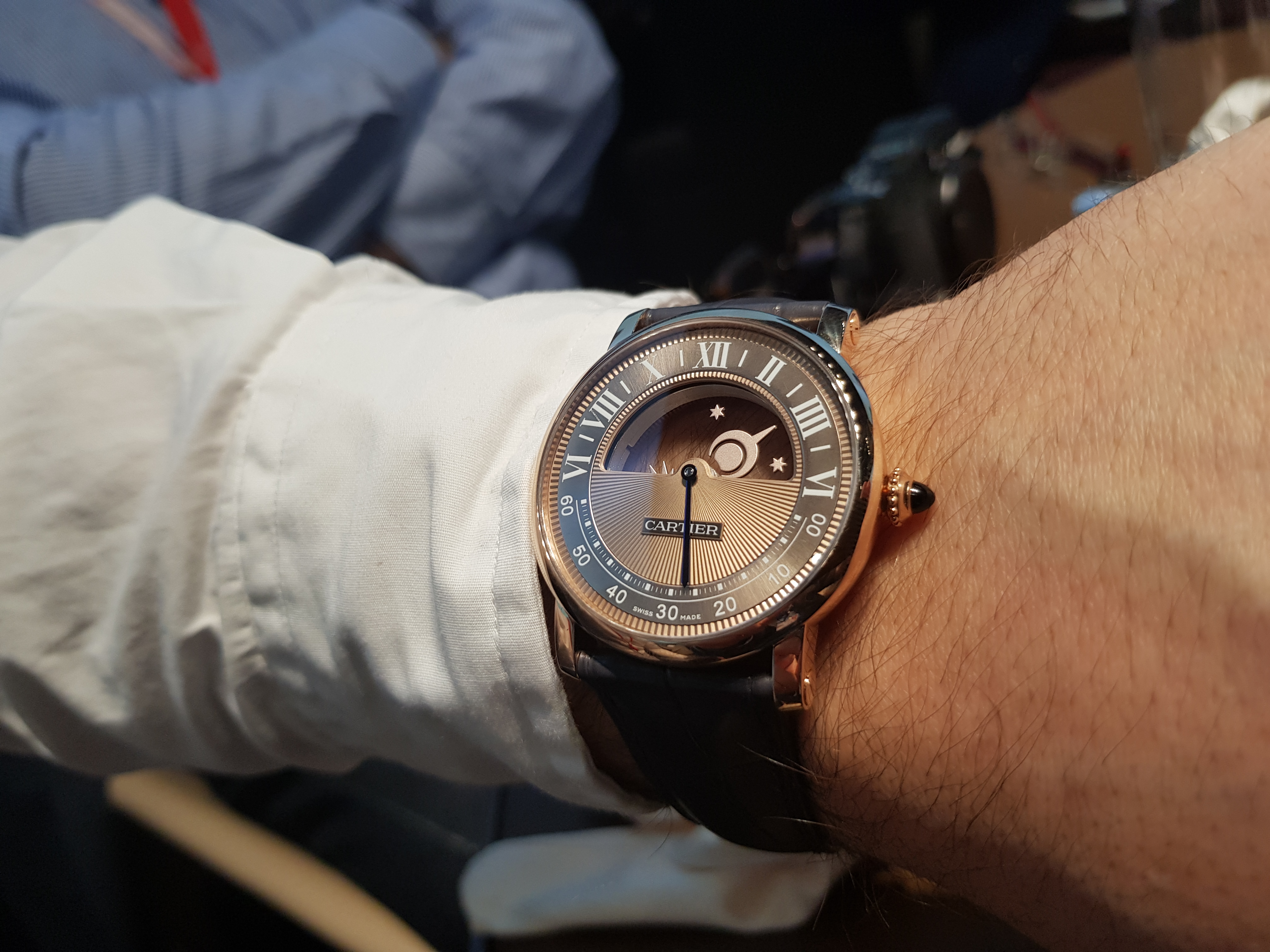 The movement inside the watch is well decorated and follows the same cues as with Cartier's other Mystery watches such as the Mysterious Double Tourbillon. Clean polished with few frills, but a modern look nonetheless. The in-house made calibre 9982 MC movement has a reasonable power reserve of 48 hours.
What other details are there?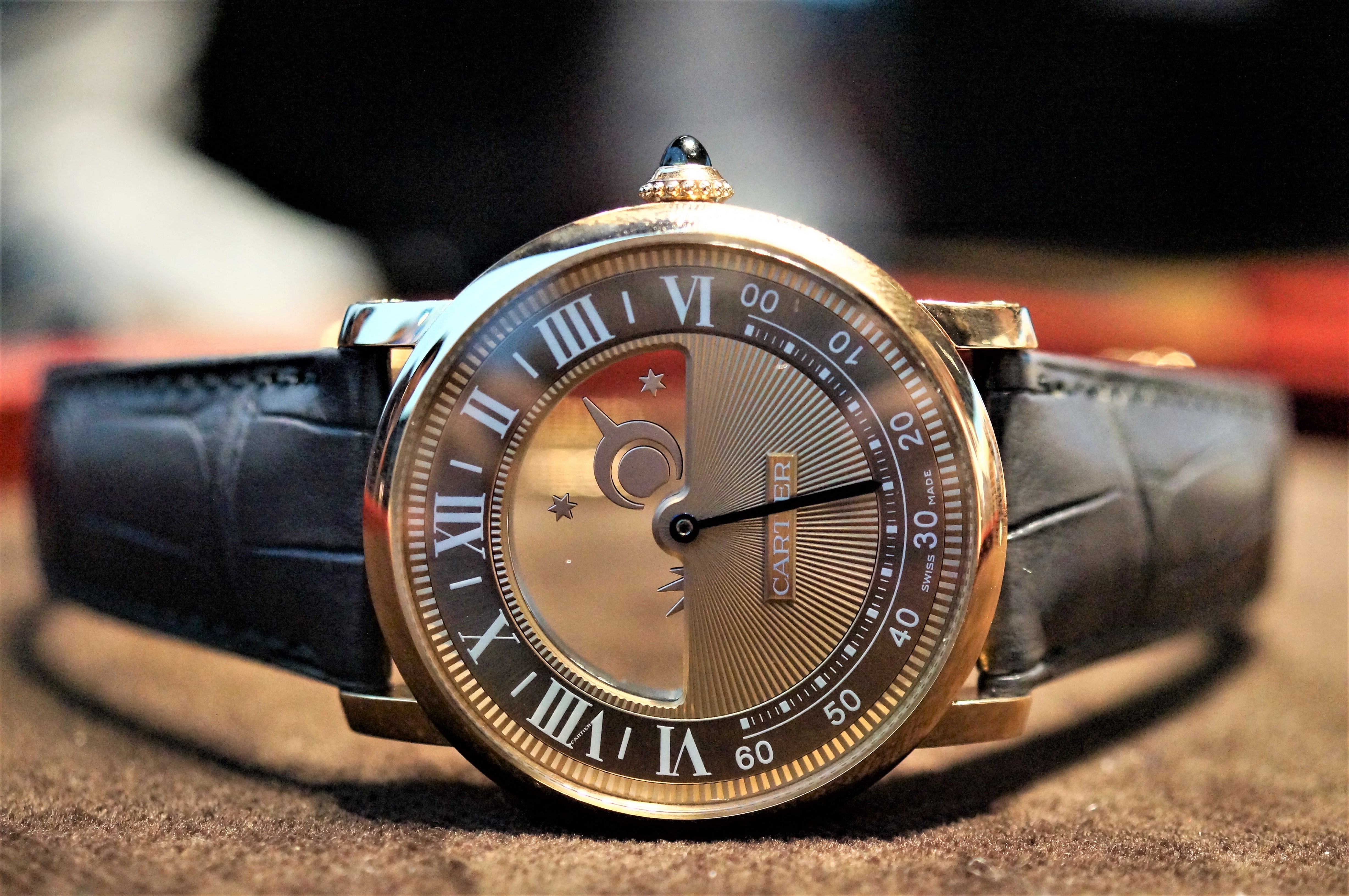 One of my favourite features of the watch is how it looks utterly unique, and yet from afar, you can immediately tell it's a Cartier watch. I like some of the details, like the extended, blued sword hand reaching from the centre. Also, the symbol of Cartier watches, the cabochon embedded into the crown. The sunburst guilloché extending outwards from the middle gives a great look to the piece. I don't know what Cartier could have put in there instead, but maybe that's because the guilloché works so well.
The retail price for this watch is $63,000, though this could change. cartier.com