What else can you do, mechanically of course, in the space available for a typical modern wristwatch that would still impress watch connoisseurs? It seems that Arnold & Son have done just that with their latest creation, the Constant Force Tourbillon with Dead-Beat Seconds watch. Only 28 of this watch will be produced.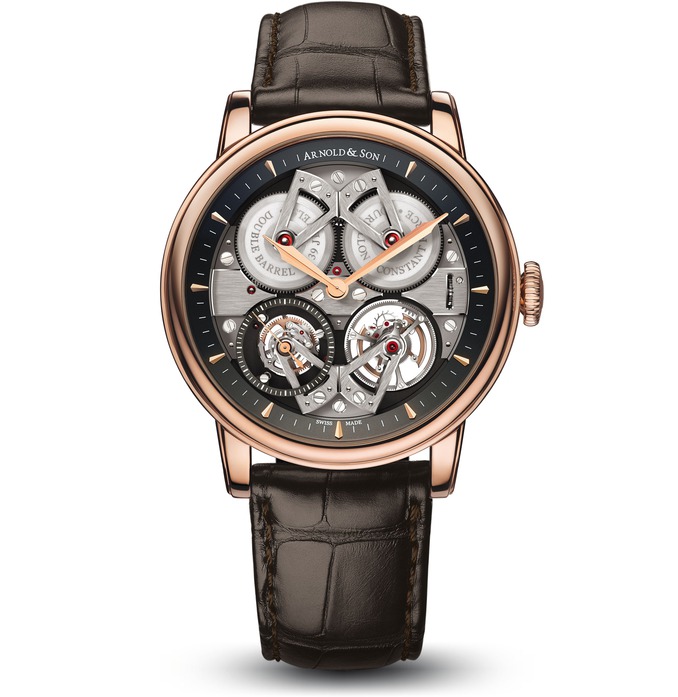 A major problem of any mechanical clock is the non-linear weakening of the mainspring's power as it releases energy. Trying to measure time at an extremely steady rate despite the power volatility of the mainspring has been a bane for watchmakers for centuries. Maintaining a 'constant force' from the mainspring has been a holy grail for watch makers. Arnold & Son is able to do it by generate this constant force of energy via to two mainspring barrels located at 10 o'clock and 2 o'clock. The first mainspring powers the gear train while the second mainspring compensates for the first mainspring's loss of torque via a newly patented constant force regulator.
As is normally the case with constant force mechanisms, power from the mainspring first flows through the regulator before reaching the escapement. However, where the Arnold & Son's mechanism differs from that of others is that this mechanism drives the running seconds in a jumping fashion. The sub-dial at 7 o'clock ticks while the tourbillon at 5 o'clock sweeps on its axis. Meanwhile, the tourbillion averages out gravitational errors by constantly rotating the escapement through 360 degrees of motion. These three complications, constant force, tourbillon and dead-beat seconds in this watch is why Arnold & Son is considered one of the best high-end watch brand manufacturers.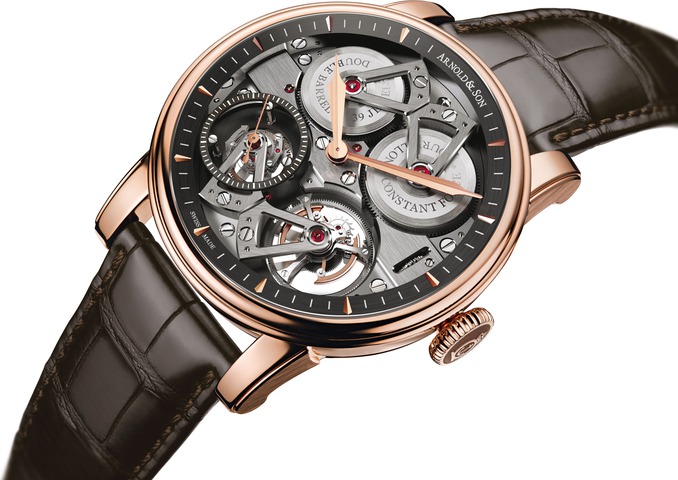 The watch is rather large at 46 mm wide. Made from 18-carat red-gold, the case houses Arnold & Son's in-house Calibre A&S5119. This 39-jewel, hand-wound mechanical movement has a 90 hour power reserve. The dial is made out of anthracite and totally transparent, allowing the mechanism to be viewed from multiple angles. Protecting the dial is sapphire with anti-reflective coating on both sides. The rear of the watch is also made out of sapphire crystal.
This watch has a water rating of 3 bars or 30 meters. To complete the style, this timepiece is fitted with a hand-stitched brown alligator strap.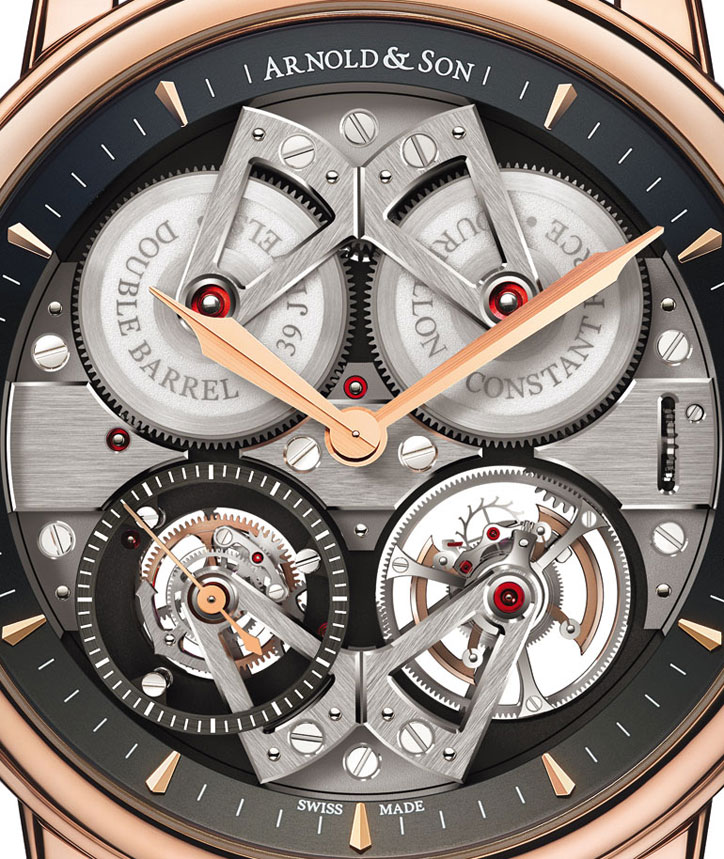 My personal preference when it comes to style is symmetry. This watch has it. The placement of the main springs and the two sub-dials sits perfectly balanced to one another. Despite the transparent nature of the dial, the bulk of the gears are not visible. Only the mechanisms that matters most i.e. the tourbillon and the dead-beat seconds can be seen. Without a doubt, this watch is a brilliant and beautiful design.
For more info, please visit arnoldandson.com
Technical Specifications
Calibre: A&S5119
Exclusive Arnold & Son mechanical movement, hand-wound, 39 jewels, diameter 36.8 mm, thickness 6 mm, power reserve 90 h, double barrel, 21,600 vibrations/h
Functions: hours, minutes, true beat seconds, tourbillon, constant force
Movement decoration: nickel-silver and steel movement, palladium treated bridges and NAC grey treated main plate with Haute Horlogerie finishing: hand-chamfered bridges with polished edges and brushed surfaces, screwed gold chatons, screws with bevelled and mirror-polished heads
Tourbillon cage: mirror-polished with hand-chamfered polished edges and circular satin-finished surfaces
Dial: anthracite open dial
Case: 18-carat red gold, diameter 46 mm, cambered sapphire with anti-reflective coating on both sides, see-through sapphire case back, water-resistant to 30 m
Strap: hand-stitched brown bottier alligator leather with patina
Limited edition: 28 timepieces
Reference: 1FCAR.B01A.C112C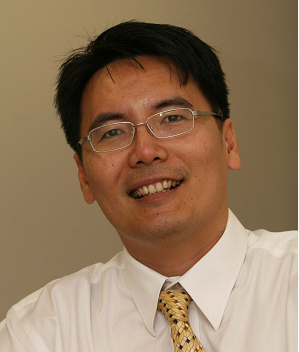 Meor Amri Meor Ayob – Contributing Editor
Meor Amri is a passionate watch collector from Kuala Lumpur, Malaysia. Having bitten by the horology bug in 2010, he has written extensively about the watch scene and has assembled a large collection of watches (excessively!!) on his own free time. His blogs on the same subject are: Eastern Watch & Western Watch Read his articles here.