For those who love the traditional elaborate watch designs with a twist of modern technology, the new L.U.C Perpetual Calendar Chronograph by Chopard is certainly a welcome treat. For avid watch collectors, Chopard has been making the great L.U.C. watches since 1996 so if you are thinking that maybe they took an inspiration or a thing or two from the old watch, then you are definitely right since the movement of the new L.U.C. Perpetual Calendar Chronograph is the same albeit with an upgrade which is that of the chronograph movement impressively put together by this seasoned jeweler and maker of high horology watches.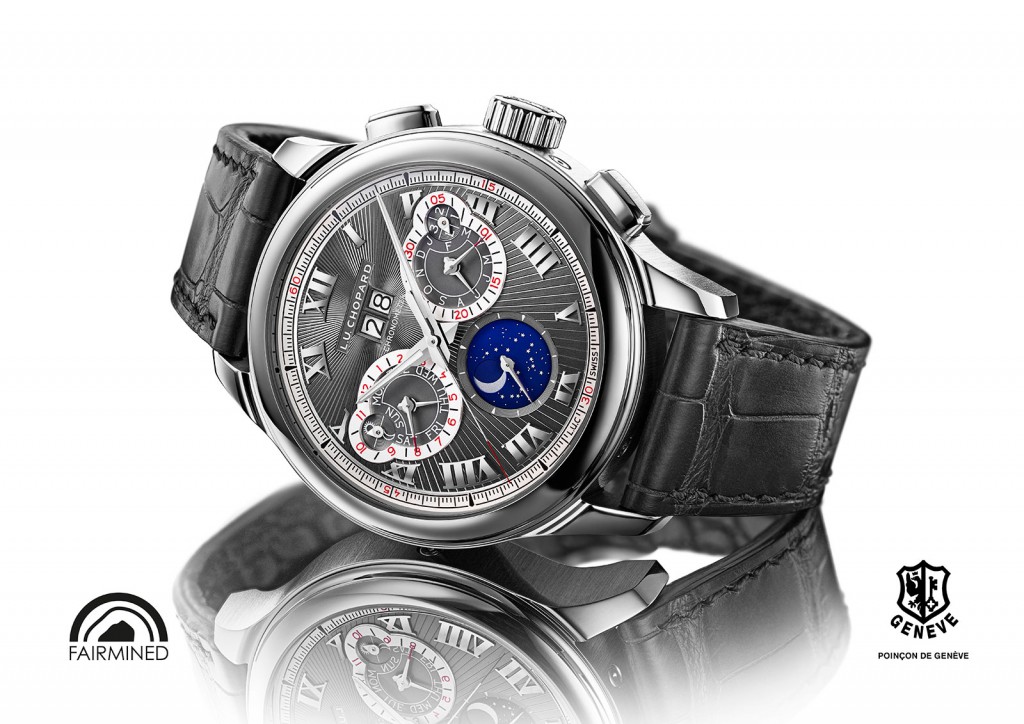 So what do we really get with the new Chopard L.U.C Perpetual Calendar Chronograph? As it turns out, you get really impressive ingredients added to the mix for such a high-end timepiece. One is the 45 mm large case made of an impressive 18k white gold case. There is also a story behind this choice of material since the L.U.C Perpetual Chrono holds a Fairmined certification, in turn, supporting the miners in Latin America. Why bear this certification? For a jeweler it must be important to show the slowly degrading world no thanks to climate change the chance to be socially responsible and in this case, the raw gold material was obtained from the nature loving mining cooperatives of Latin America. Needless to say, it does make a difference wearing something with social significance so this is a plus for the new L.U.C Perpetual Chrono.
Encased by the beautiful gold case and its amazing array of elegant lugs, traditional bezel, chrono pushers and crown is the same solid gold made disc dial featuring a bright guilloche against a dark grey color giving the watch face a hint of a darker theme. It is lovely. Of course, at 12 o'clock is Chopard's chrono signature feature, the rather large date display. This is good since this is what the watch is made for anyways. The other calendar functions are presented on sub-dials at 3, 6 and 9 o'clock. I like the harmony the dial presents particularly the nice stars and moon display at the 6. We also get traditional hands that are simply impressive and highly legible against the brilliant Roman numerals.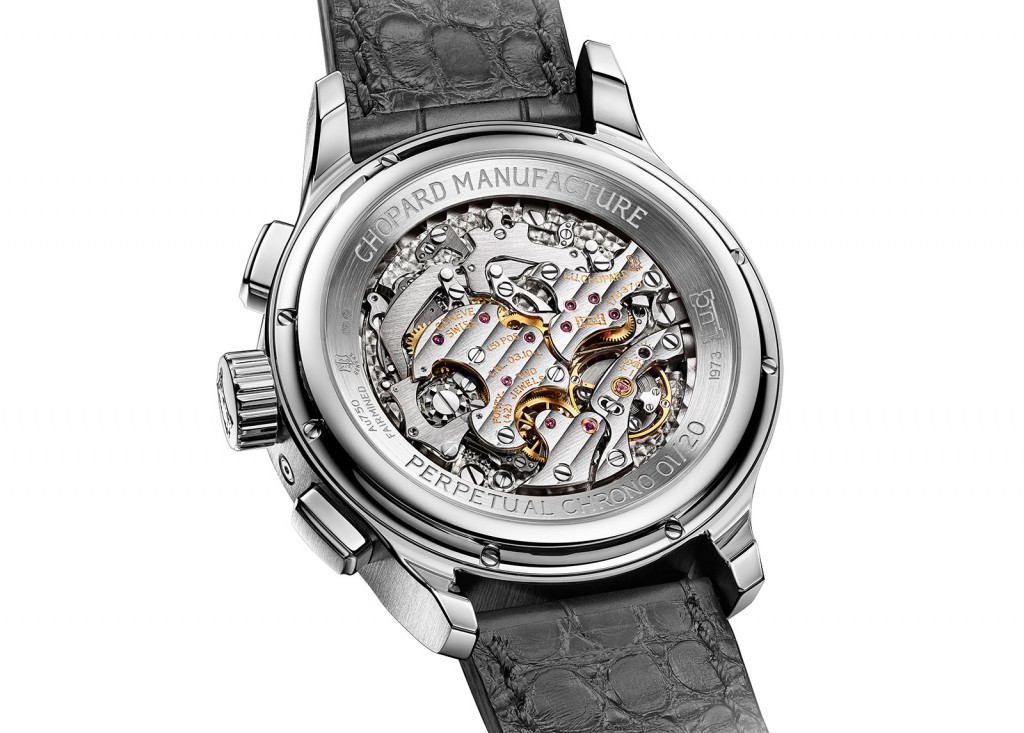 Perhaps what is very important is the calibre 3.10-L movement based on the chronograph movement from the L.U.C 1963 chrono wristwatch upgraded with a perpetual calendar mechanism. This is also the first in-house manually wound chronograph movement built by Chopard introduced just a couple of years ago but there is no doubt to its stability and sheer beauty. The complications are designed to be polar opposites meaning that the perpetual calendar measures time in decades while the chronograph measures hours and minutes. One of the lovely features of the movement is that its vertical clutch allows the chronograph to run continuously without affecting timekeeping hence a very effective power transmission mechanism for the chronograph that translates to high accuracy. Plus we can see the movement's backside through the sapphire caseback and, of course, it comes with an elegant leather strap at a whopping US$85,000 price point. For more info, please visit
For more info, please visit chopard.com
JOVAN KRSTEVSKI – FOUNDER, PROPRIETOR & EXECUTIVE EDITOR
Jovan Krstevski has been collecting watches every since his father bought him an Omega Seamaster back when he was just a teenager. He launched Watchgeek back in 2011, which is now known as WristReview and is one of the most widely read watch blogs on the Web. He quotes 'WristReview is a site to help people find, explore, discover and enjoy wristwatches.' Besides WristReview, he also writes for a number of publications. Read his articles here