Think of Longines what you will, but they have been responsible for making some excellent and unique timepieces over the course of their history including quartz models, so it would seem that this new Conquest VHP shouldn't come as too much of a surprise. The VHP stands for Very High Precision, which is something I'll come onto later, but it should be noted that this isn't in fact the first time that this moniker has been used on a Longines timepiece.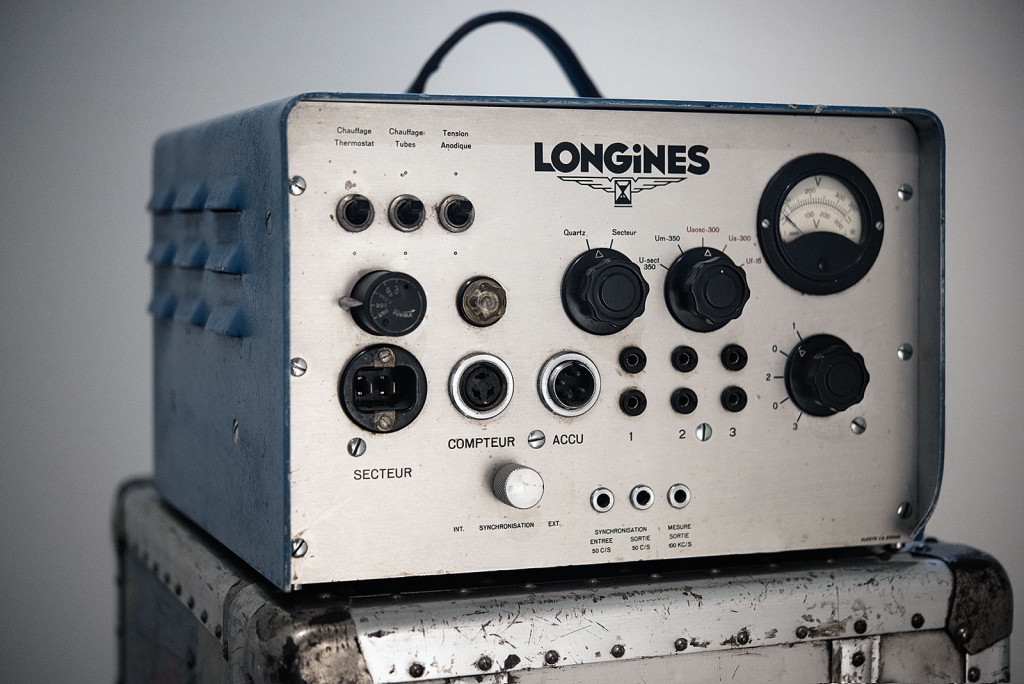 The timing unit of the Chronocinégines finishing line camera
Longines Ultra-Quartz from 1969
1984 Longines Conquest V.H.P.
It started with the Chronocinégines in 1954 which Longines had linked to a fast motion camera used to take pictures of athletes as they sprint across a finish line. However it wasn't until 30 years later that Longines made the Conquest VHP watch, a watch that kept time to within ten seconds a year. While that was a dressier model, 2017's Conquest VHP watch is definitely the opposite with a new larger case design.
This watch is way more accurate than your watch, doesn't even matter if it's a quartz watch either because guess what? It's more accurate then that too. The new Longines Conquest VHP is accurate to within 5 seconds a year, that's near enough to 0.01 seconds a day, suddenly that mechanical watch is looking a little like a dinosaur now isn't it? There are a few key developments to create this kind of accuracy, however we're not allowed to share. I can state though that the movement has been designed to be less resilient to changes in the temperature of the watch. Longines is owned by Swatch which, thanks to its extensive supply lines, is able to provide Longines with an ETA quartz movement which is destined specifically for them and no one else.
The battery in one of these lasts for a total of 4 years and makes use of an End of Life indicator (EoL), whereby the seconds hand jumps every 4 or 5 seconds rather than simply every second. The Conquest lineup consists of both time only options and chronograph versions too with a few different dial colour options. Both watches also come in two different sizes as well, a 41mm and a 43mm stainless steel case. Sadly though these cases only offer a water resistance rating of 50 meters, so they are kind of practical but you will still want to avoid water when possible, particularly the chronograph.
In the 41mm case the 3 hander is $1510 and for the chronograph is $2460. If you want the 43mm watches then it's $1570 and $2530 respectively, so not only are they scarily accurate they're also a bargain deal too.
Stick around as we gear up to cover as much of this year's BaselWorld as we can!
For more info, please visit longines.com