Let's face it, it's tough to hate on Grand Seiko, even I can't, and I'm usually skewered for my disliking to the brand. Most people are the same, mistrusting of the brand, at least until they try one after which they understand completely. Say what you like about the brand, but one thing has been missing: some kind of dress watch. Most people will say "what about the SBGA211 Snowflake?" which is a good point, it's got an elegant case, but the GMT date dial is fussy and even swapping it onto a leather strap doesn't help here. I'd consider the SBGA211 similar to Omega's Seamaster Aqua Terra, a dressy sporty watch. Someone at Grand Seiko thought the same because for Baselworld 2019 they are introducing the Elegance Collection.
SBGK002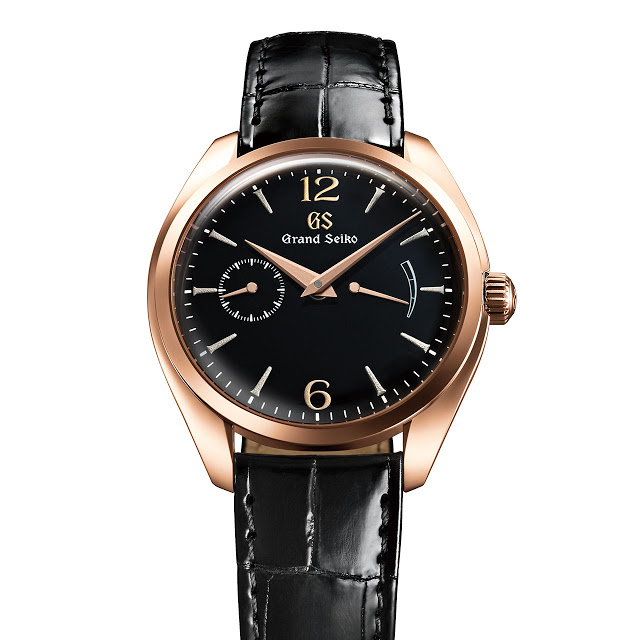 SBGK004
Where does one start with a dress watch? As I hinted above, the dial is key here. It needs to be minimalist in design but heavy in the details. One way the new Elegance Collection achieves this is through the use of Urushi lacquer dials, something which we've only seen on Credor watches up to this point. If you want the Urushi lacquer, though, I should mention that it will just be on the two rose gold models (SBGK002 and SBGK004), both of which cost €31,400 and are limited to 150 pieces each. On these watches, the GS logo and the hour markers are made of several layers of vibrant lacquer and either powdered platinum or 24-carat gold to make them shimmer. All watch cases are 39mm by 11.6mm in thickness.
SBGK005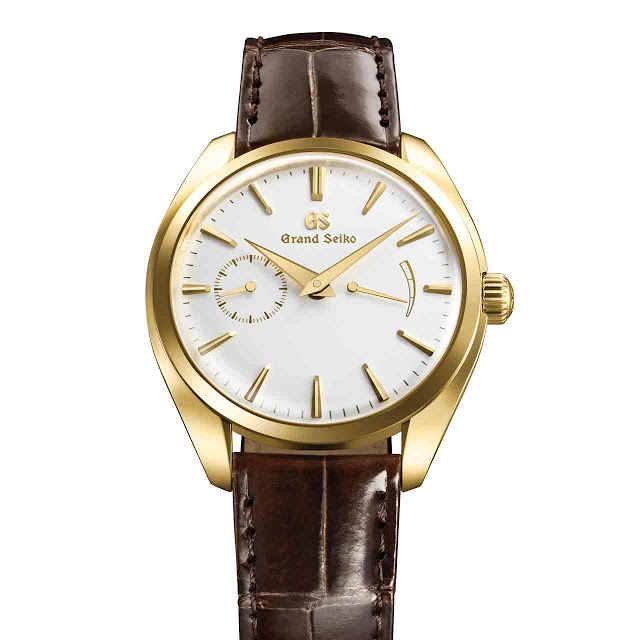 SBGK006
The not-so-limited-but-also-pretty-limited-at-1500-pieces steel watch, SBGK005, and the non-limited SBGK006 (made of yellow gold no less) do not feature this Urushi technique, and instead, have elegantly painted dials with applied markers and an applied logo. All the watches feature the same dial layout with small seconds at 9 O'clock and opposite that an unlabelled power reserve indicator.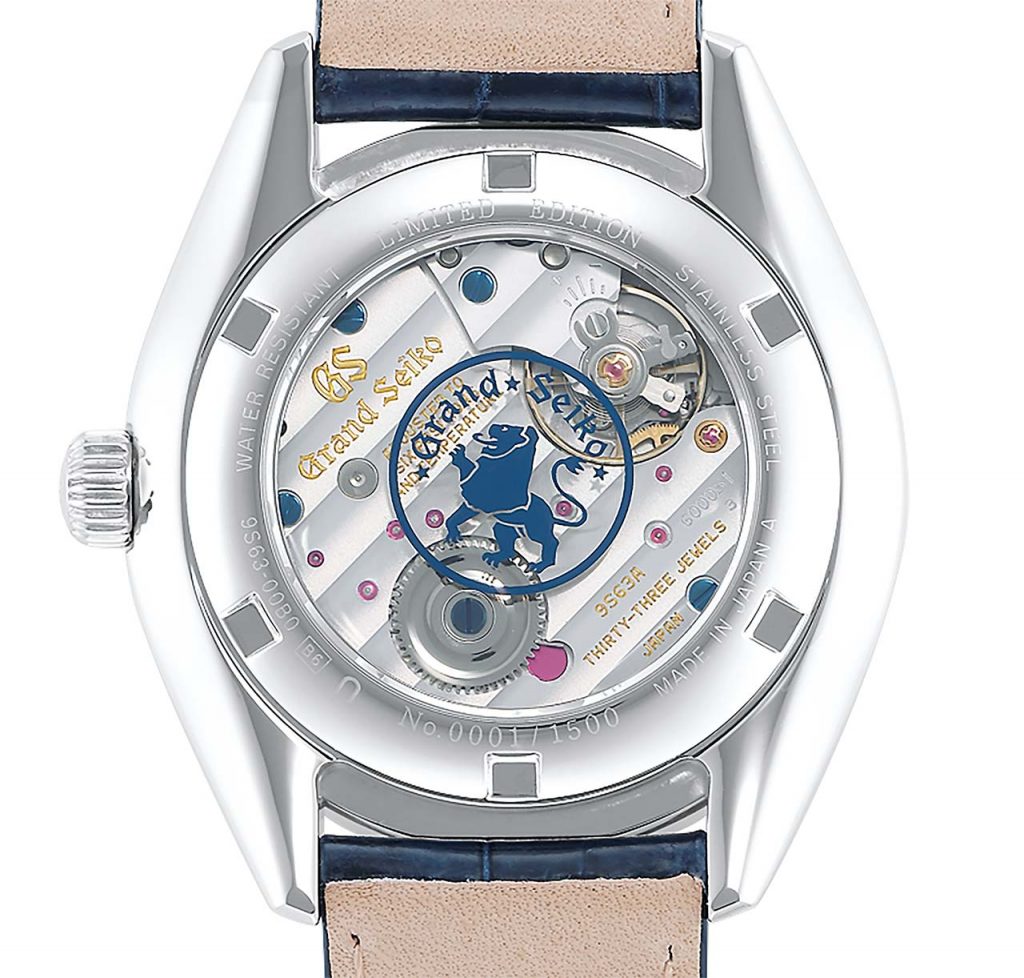 The power reserve for all watches is 72 hours, and the watch is running on a calibre 9S63, a hand wound movement which incorporates that dial layout. The decoration on the movement is, to be honest, plain. There's no fuss as we've come to expect from the Japanese when they get technical, it's just the job being done well. But, if I knew what went into the Urushi dials on the limited edition ones I might be a bit bummed out by the fact the movement is no different really to the standard one. Also, note to Grand Seiko, please get rid of the blue lion logo stamped on the back crystal, that's just ugly.
If you want to have a crack at the steel limited edition watch, the price will be €7400, but if you prefer yellow gold and don't mind missing out on a limited edition piece, the price is €20,700. Visit Grand Seiko here.