I know what you're thinking. Cartier's finally realised that Jaeger LeCoultre was onto something in 1931 with their Reverso range. Believe it or not, mainland Europe doesn't rely on snail mail for the delivery of letters.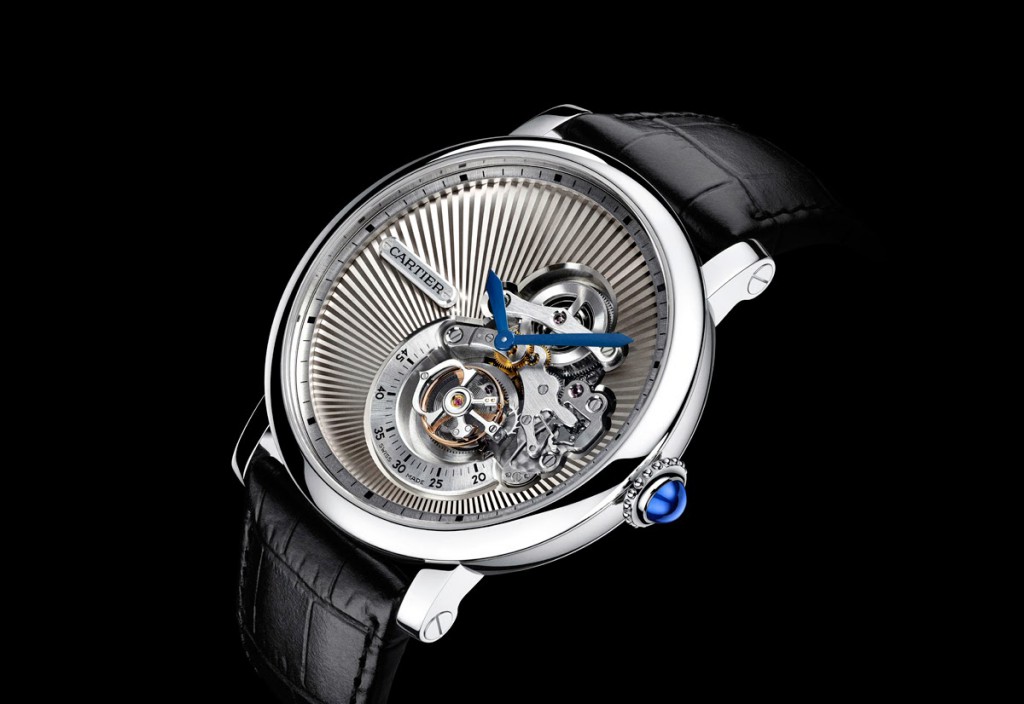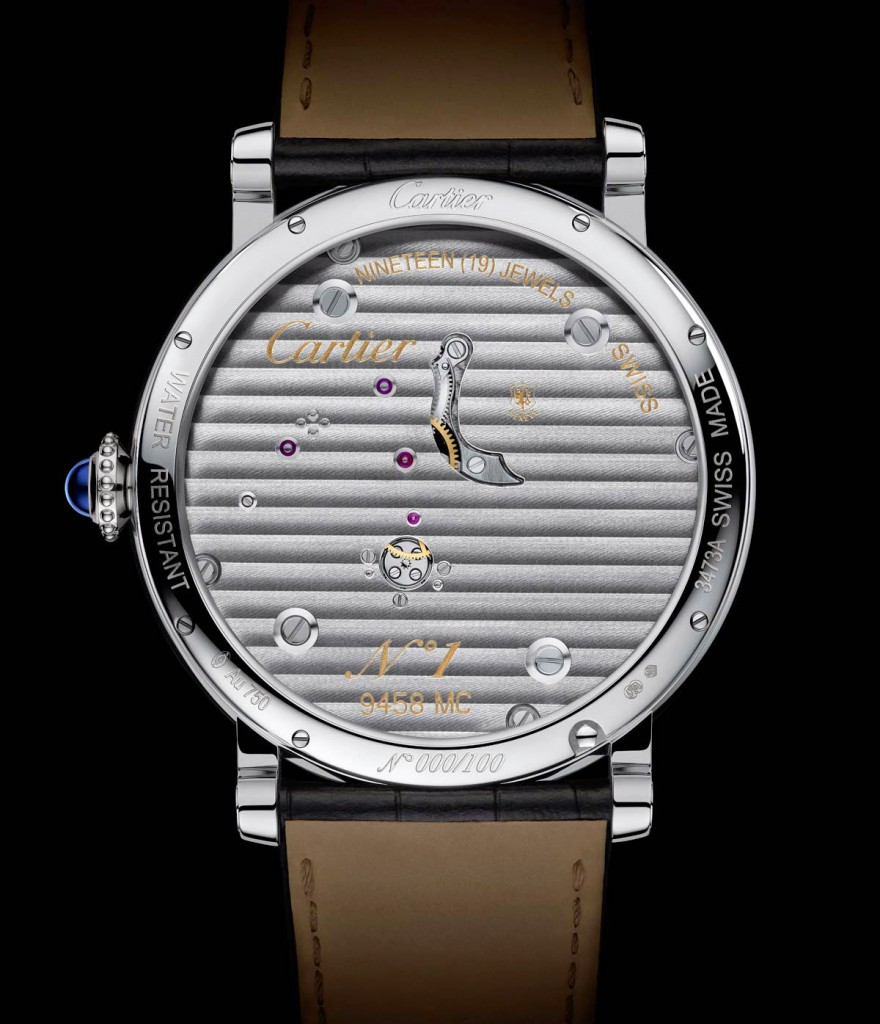 What Cartier has done is flip the watch over entirely so that we can see all of the movement on the front of the dial. This sounds a bit familiar to the Ulysse Nardin Freak I covered a little while ago, but Cartier has placed everything on the front of this watch, even the flying tourbillon stands out there. Oddly, Cartier's also placed a sapphire crystal on the back of the watch too, that's great if there's something to look at. There's a bit of engraving, but it's all very sparse and sterile and very unlike Cartier.
On the front of the watch is a simple hour, minute and flying tourbillon seconds movement. Of course, when I say simple, I mean frighteningly complicated to anyone trying to service it. This is partly due to the fact that the movement is tourbillon powered, but also because it's mostly buried in that backplate. That backplate serves as the anchor for the movement, the thing that covers the back entirely and also the decorated front of it too. Indeed, both Cartier and Breguet are very well versed in the department of all things guilloché. They've done a marvellous job here too with the sundial guilloché that seems to spin outwards slightly from the movement itself being where 3 O'Clock would be. Cartier also put it's name on a plate which is then decoratively screwed in, a reminder of the Cartier Santos range of products which have decorative screws and pins on them.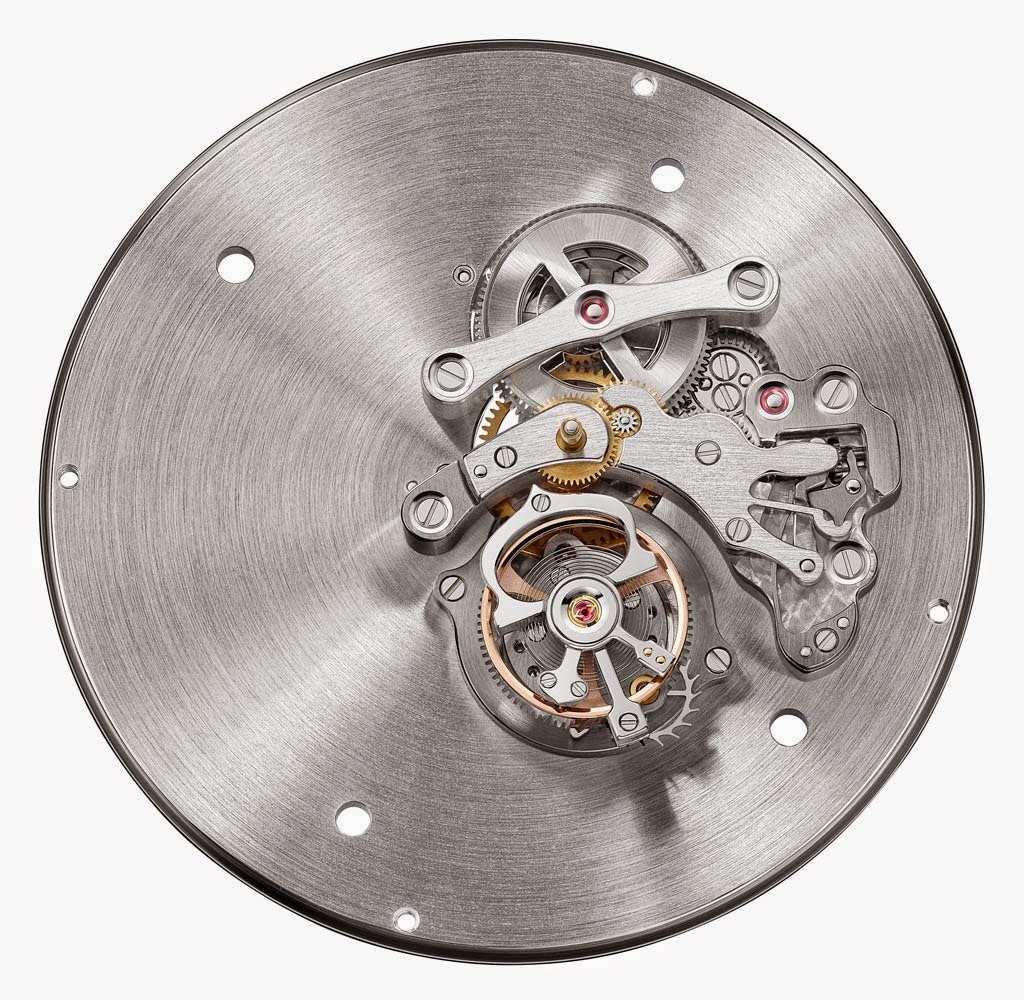 To make sure that you don't miss-read the time, Cartier has made the hands out steel and then applied a blue coating to them to make them really stand out. Also, the fact that they're shaped like swords takes inspiration somewhat from the Calibre line of watches where they are a very distinct feature.
The case of the watch is 46mm in diameter and the crown is fitted with Cartier's signature synthetic cabochon jewel which goes  surprisingly well with the blue hands. Overall, the movement is made of 167 independent parts and lasts a good 50 hours between winding sessions. For me the only thing I don't like about it is the fact that it's a little too sparse, with the movement squashed into one curve there's not much else to see really, it may be just me but a micro rotor on the opposite side would make it a bit more interesting(if it was an automatic). Anyway, its pre-SIHH 2015 so we'll just have to wait and see. For more info, please visit cartier.com
Harlan Chapman-Green – Contributing Editor
First introduced to horology with the Patek Philippe Calibre 89 by his father two years ago, Harlan enjoys his passion for fine horology. He prefers to spend his time in the boutiques of upmarket brands, trying out new pieces constantly. His preferred 3 brands are A. Lange & Söhne, Breguet and Vacheron Constantin. Although not much for the smaller brands, he still finds the complications intriguing and wishes to own one watch from each of his three favourites. Read his articles here.