Presenting the beautiful Parmigiani Fleurier "Squelette" edition of the Tonda 1950, which has been designed to reveal the beautiful and incredibly complex movement of the extra-thin timepiece. Each bridge and main plate of the PF705 calibre movement has been meticulously finished and detailed to create an openworked dial. The dial is finished entirely by hand, showcasing the craftsmanship and eye for detail that goes into each Parmigiani movement.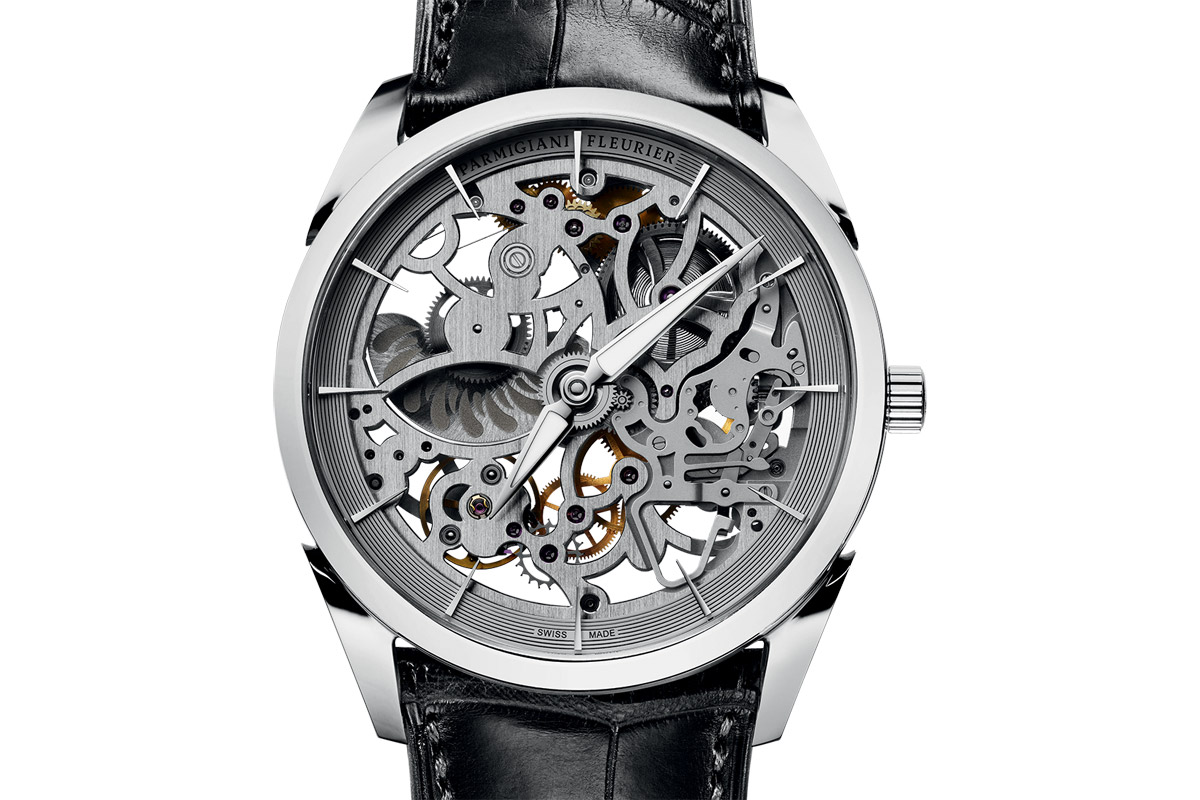 The skeleton movement offers a chance to see the beautiful micro-rotor that is now visible on the surface of the watch, rather than being tucked away underneath the dial. The result is a face that is decorated with a pattern formed from the iconic lugs of the Parmigiani Fluerier that is considered part of the brands DNA.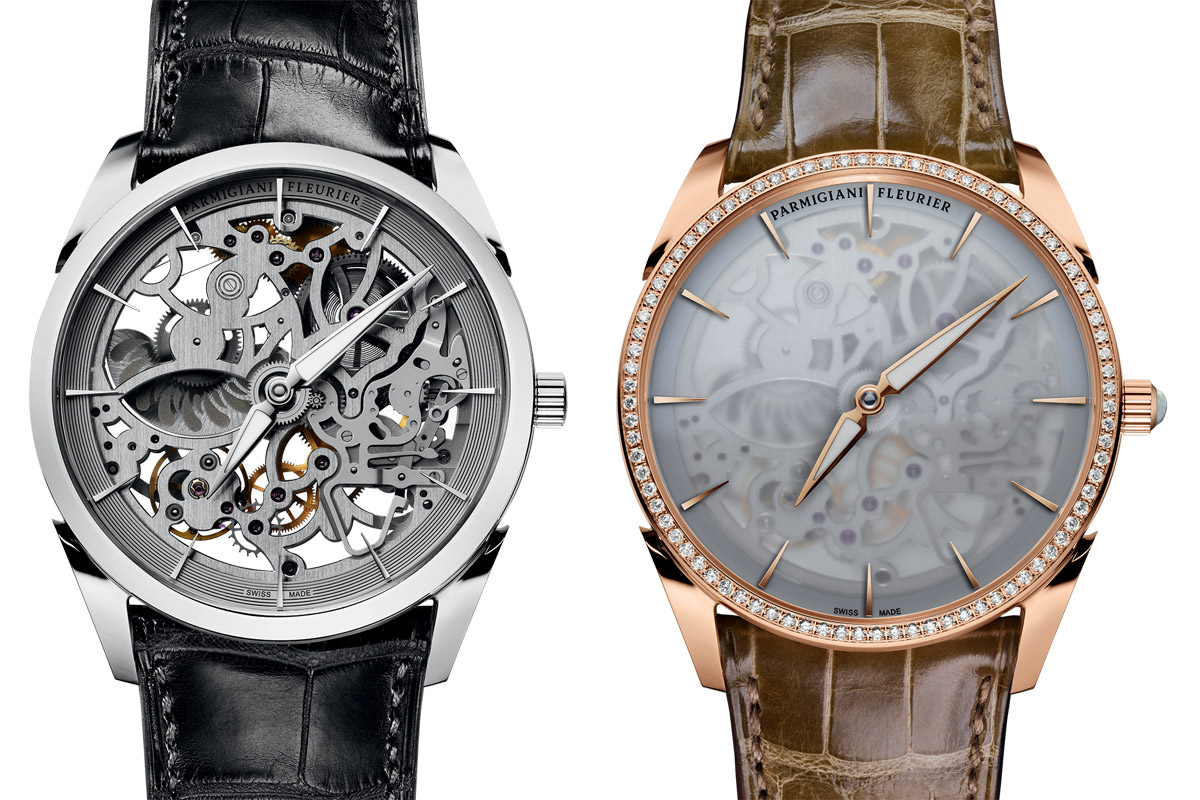 The Tonda 1950 Squelette does feature a dial, but it is made from sapphire, making it almost invisible to the eye. Only the rim of the sapphire crystal is visible due to its metallised finished, meaning that all the points of attachment are hidden between the movement and the case. What's also a nice little contrast between the men's and women's model is the different finish of the sapphire crystal. The men's Tonda 1950 "Squelette" features a perfectly polished and transparent dial, while the women's version features a slightly frosted dial, with a translucent finish. This gives both pieces a different element and distinct styling with the men's being more mechanical and powerful while the women's offers more subtlety and beauty to the overall look.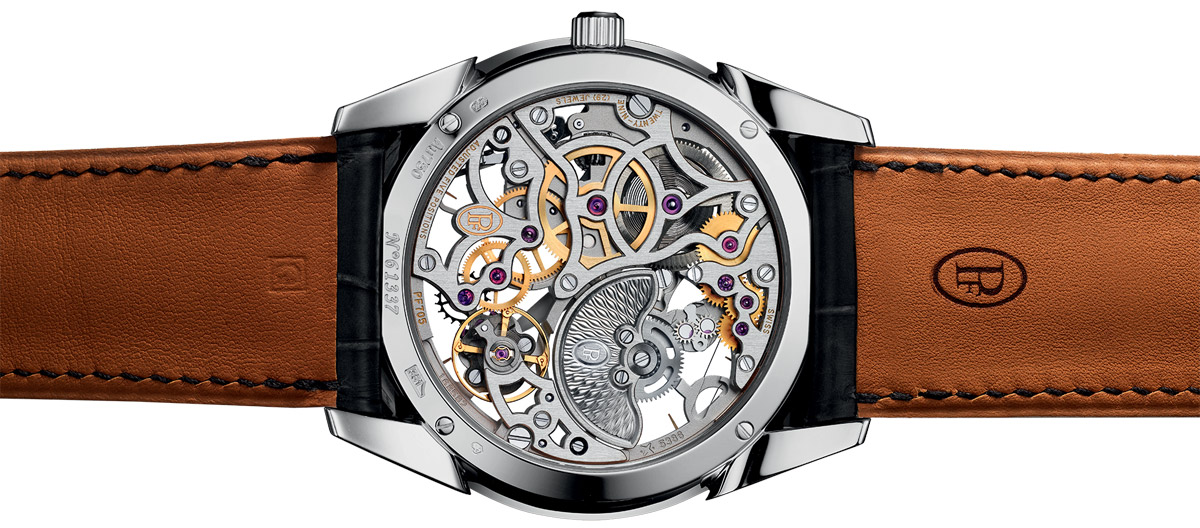 There are a variety of finishes available for both gender models with the men's version available in white gold or rose gold with a black or tan Hermès strap, with the women's version available with a choice of stone-set white gold or rose gold with a red or "ficelle" Hermès strap.
Beautiful work and craftsmanship make the Parmigiani "Squelette" Tonda a real treat for the senses. For more info, please visit parmigiani.ch

Osheen Arakelian – Contributing Editor
Drawing on a lifelong love of horology and a more recent introduction to appreciation of fine whisky, Osheen brought the two together with watch & whisky. He is proprietor of the site, which covers everything related to watches and whisky. In between completing a degree in commercial law and supporting a rich social life, he is out and about attending all the latest watch and whisky events Sydney has to offer. His passion has also taken him around Australia attending a number of events and he hopes to continue his career in the watch industry on a more serious level after he graduates. Read his articles here.