Max Büsser and friends of MB&F have created some of the most sophisticated timepieces that, at times, seem to go against the notion of a timepiece. The innovativeness of their designs is refreshing and it makes MB&F timepieces objects of desire for a lot of enthusiasts. It is not hard to see that the most contemporary watch in the stable is the MB&F Legacy Machine 101 or LM101 launched in 2014.
With a very classical and wearable size of 40 mm wide and 16 mm tall, the LM101 is much smaller than the other models under the brand. This makes the LM101 as one of the easiest to wear daily and in any occasion. Furthermore, this is also a model that can be worn by women (those that do not find large timepiece as stylish).
Despite the more contemporary dimensions of the LM101, the MB&F innovative DNA remains obvious. It has a three-dimensional layout with several layers on the dial made out of:
A large balance wheel floating on the top of the dial, held in position by a double-arched bridge;
Off-centred floating sub-dials for the hours/minutes and power reserve indication, made of translucent white lacquer and with blued-gold hands; and
A high angle domed sapphire crystal protecting the dial.
For SIHH 2016, MB&F has released a limited edition run just 33 examples of LM101 in platinum with the brand's signature blue dial.
What a gorgeous timepiece. By designing a system to hide, under the dial, the gears between the escapement and the gear train, creating a virtual absence of a link between the regulation organ and the time indication, MB&F has created a new form mechanical display. The LM101 is not a skeleton nor is it an open heart design watch. Instead, it is more like a hotrod car with an exposed intake manifold.
The domed sapphire crystal creates a feeling of a serene space more like how a snow globe tries to capture a particular space – something surreal and wonderful.
The interior of the watch boasts a hand-wound movement decorated in the workshops of Kari Voutilainen. The movement inside the MB&F LM101 is the first one to have been designed in-house by MB&F. It runs at 18,000 vibrations per hour or 2.5 Hertz. With 23 jewels, the movement is capable of providing 45 hours of power reserve when fully winded up.
This mesmerizing piece can be had for USD72,000. A princely sum but well worth it. It is definitely fit for a King.
For more info, please visit mbandf.com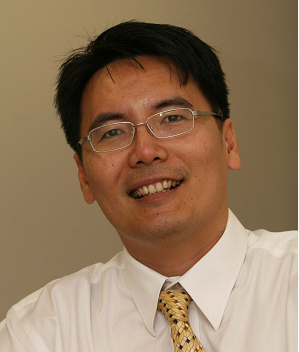 MEOR AMRI MEOR AYOB – CONTRIBUTING EDITOR
Meor Amri is a passionate watch collector from Kuala Lumpur, Malaysia. Having bitten by the horology bug in 2010, he has written extensively about the watch scene and has assembled a large collection of watches (excessively!!!) on his own free time. His blogs on the same subject are: Eastern Watch & Western Watch Read his articles here