It's coming to the end of November already, which means that soon SIHH will be upon us once more. Richemont's premier watch show based in Geneva has been a great success over the past years, attracting the upper classes and media outlets such as this one alike to enjoy fine watchmaking. One of the principal brands of the group and certainly one of the most popular right now is Officine Panerai, which is known for making humongous watches which are both luxurious and practical. One of the largest watches, one that even my larger wrists cannot pull off convincingly, is the Submersible Chrono. This 47mm behemoth is thick thanks to the chronograph, but it's elegant too, and with these new colours it's about to be even more class, y'know, for a 47mm diver.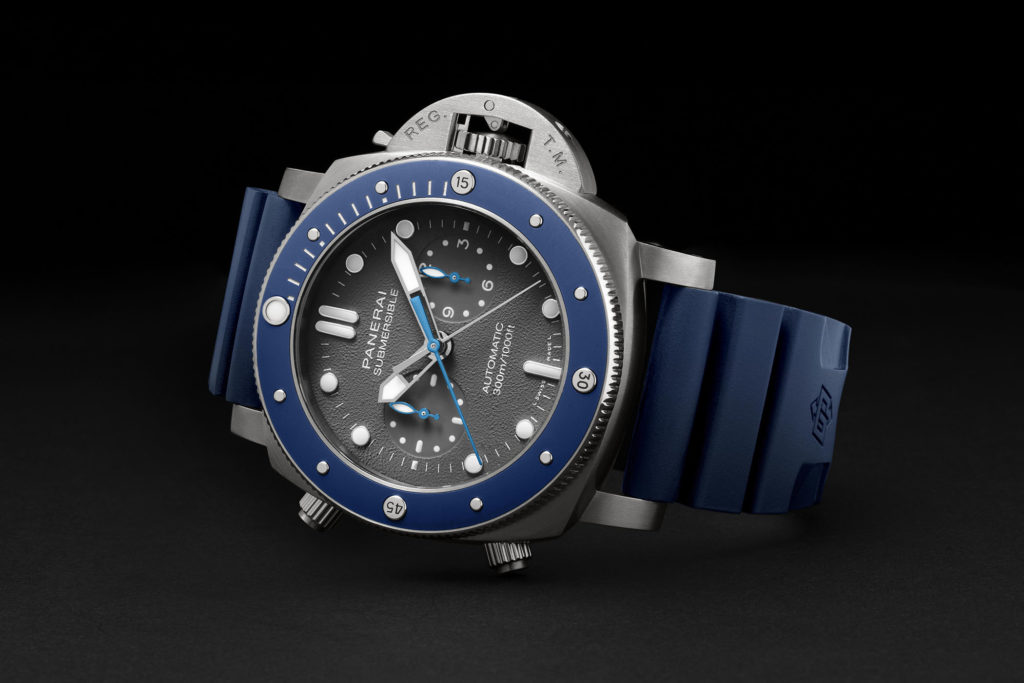 This new piece is a special edition which pays tribute to two times world champion and four times free diving record holder Guillaume Néry, who is using his photographs and footage of his dives to educate and inform us about the ocean that surrounds us. To respect this powerful and moving ambition, Panerai created the Submersible Chrono Guillaume Néry watch which Panerai themselves describes as "sexy and light", referring to the titanium case. I've worn this watch, the non-chrono version of the 47mm Submersible (both with and without a ceramic bezel) and the Carbotech versions of both, and I'll say that it's light compared to what it would be if it were made of stainless steel, but light and dainty it is indeed not, it feels like a regular steel watch.
From a technical perspective, this watch pulls no punches either. Inside is the in-house made calibre P.9100 movement, which is automatic with a flyback chronograph, it's 8.15mm thick and 13.75 lignes (31mm) in diameter with 37 jewels. The power reserve of this beastie is 72 hours without the chronograph running. Interestingly, the sapphire crystal over the dial is 1.8mm thick, that's not a specification the manufacturer usually tells us, which is cool. All this plus the titanium case ensure a water resistance of 300m plus the 25% extra safety margin that Panerai gives you.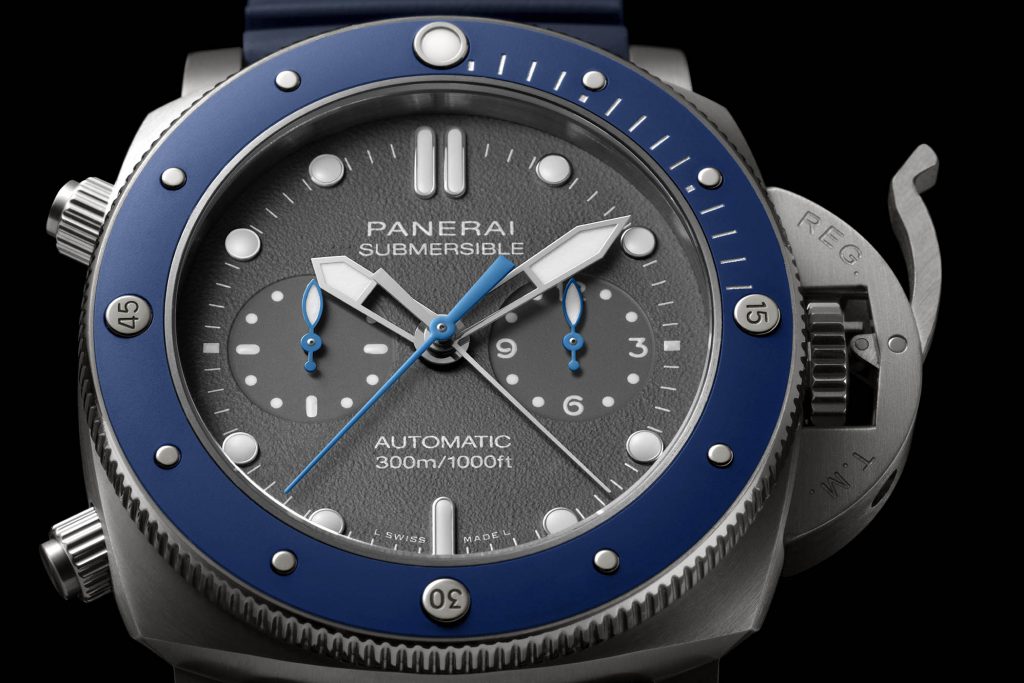 I reckon they looked at the new Omega Seamaster Diver 300m that was launched earlier this year, one of the most popular variants of that watch is a blue bezel and a grey dial which makes the watch look excellent. Panerai uses it to significant effect here, too, and I can't wait to get a hands-on with it in the future. Visit Panerai here.