So we've been mentioning this on and off for most of the year now, I mean, the GPHG (Grand Prix D'Horlogerie de Genève) is the Oscars of the watch industry. It's is pretty simple, tonight the results came in, and there was a significant awards ceremony, so without further ado, here are all the prizes and the watches that won them.
Ladies' Watch
Winner: Chanel Première Camélia Skeleton
This one was a little unexpected for me. I honestly thought the Chopard Imperiale Moonphase would be the winner after it was preselected, but thinking about how the circular bridges on this skeleton watch look in contrast to the other watches, you can see that Chanel apparently went to the next level with this piece.
Price excluding VAT is 122,222 Swiss Francs.
Ladies' High-Mech
Winner: Van Cleef & Arpels Lady Arpels Papillon Automate
Again I did poorly here, the Ladies' High-Mech category focuses on the feminine watches that offer a little more in the way of horology, mostly these watches are quartz powered. Believe it or not, this watch isn't as complicated as the other ones in this lineup, it's a simple automatic watch with hours, minutes and power reserve, but a white gold case and a lot of diamonds certainly help!
Price including VAT is 290,260 Swiss Francs.
Jewellery Watch Prize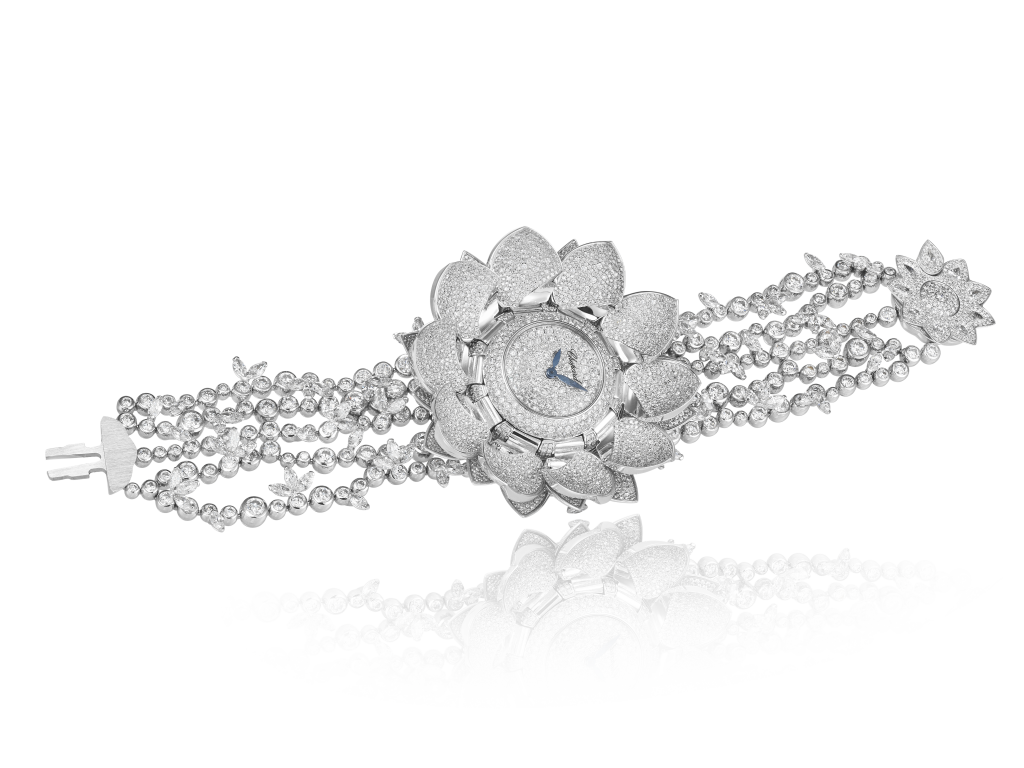 Winner: Chopard Lotus Blanc
I'm not entirely poor at guessing watches, and I did get this one correct. Let's face it, people, no one can do diamonds as Chopard can, and it shows in this watch which displays the beauty of the oriental lotus flower. This watch has 25.66 carats of diamonds in it, and the petals have a unique opening mechanism, so it becomes a bright flower.
Price including VAT is an astronomical 798,000 Swiss Francs; there is only 1 example of this.
Special Jury Prize
Winner(s): Suzanne Rohr and Anita Porchet
The Special Jury Prize is something of an oddity in this as it doesn't go to a watch or even a watch company. To quote the GPHG website: "This prize rewards a personality, institution or initiative that has played a fundamental role in promoting high-quality watchmaking.". In this case, two lovely ladies who have become masters of the enamel arts at Patek Philippe received the award
Revival Watch Prize
Winner: Longines Aviation BigEye
The Revival watch is another exciting category; it doesn't have its own group of watches applied to it which are then preselected, but rather the judges choose whichever watch from the submitted pieces which offer the best re-interpretation of an old timepiece. Longines is fantastic at doing that and only upgrading the movement inside, their re-editions show up prestige companies who like to fiddle with the designs.
Price including VAT is 2300 Swiss Francs.
Artistic Crafts
Winner: Kari Voutilainen Aki-No-Kure
This watch uses ancient Japanese enamel crafts on the dial from a small town. These are regarded as the pinnacle of Japanese arts, they're being celebrated on both the dial and the reverse of this watch and have been designed to represent the colours of autumn and the circle of life, did you know where's over a thousand hours of labour going into these arts?
Price including VAT is 350,000 Swiss Francs.
"Petite Aiguille" Prize
Winner: Tudor Black Bay Chrono
The "Petite Aiguille" watch category is one where the watches must be under 8000 Swiss Francs (which does include smartwatches too). This one goes to the new chronograph watch from Tudor; it's a classy timepiece which Tudor does offer some limited customisation options on through their website too. For those with a more restricted budget 2017 has been a great year.
Price excluding VAT is 4167 Swiss Francs.
Innovation Prize
Winner: Zenith Defy Lab
This wristwatch had pretty much everyone buzzing when it was released, the world's most accurate mechanical timepiece that doesn't feature a traditional oscillating escapement. It's a bit of a long title I admit, but this is a cool watch. Unfortunately, if you like calming watches the entire dial wobbles (that fancy escapement), and it's not exactly available to buy right now.
Price excluding VAT is 29,900 Swiss Francs; there are currently only ten examples of this.
Sports Watch Prize
Winner: Ulysse Nardin Marine Regatta
I knew it from the moment I saw it back during BaselWorld in March that the Marine Regatta would win some award. The mechanics inside it show up all other regatta watches including the Rolex Yachtmaster II and its ridiculous operation setup. On this, the countdown for the regatta is shown by the chronograph running backwards, when the time elapses the chronograph automatically switches and runs clockwise, weird eh?
Price excluding VAT is 15,900 Swiss Francs.
Travel Time Watch Prize
Winner: Parmigiani Fleurier Toric Hémisphères Rétrograde
I honestly thought Czapek had this one nailed, but not quite. This Toric watch from Parmigiani was inspired by a watch that Parmigiani restored (Parmigiani's primary business is restoring historical timepieces, not building excellent car inspired watches). The tiny Fleurier based company snatched up the prize thanks to the beautifully pure aesthetics and precise movement.
Price excluding VAT is 29,500 Swiss Francs.
Calendar Watch Prize
Winner: Greubel Forsey QP À Équation
It's like I said to the Masthead when the preselected watches were revealed, good luck taking on Greubel Forsey, you've got to have something ultra spectacular if you are to take them on. Their watch won thanks to the unique 'Mechanical Computer' system inside, which can provide a variety of information from encoded disks driving specific functions such as the equation of time and perpetual calendar.
Price excluding VAT is 670,000 Swiss Francs
Men's Watch Prize
Winner: Bvlgari Octo Finissimo Automatic
Albeit slightly puzzling when compared to the likes of Greubel Forsey and A.Lange & Söhne which submitted incredible watches, the Bvlgari Octo Finissimo Automatic is a sporty looking gentleman's timepiece which offers none of the austere and somewhat elderly looks of precious metals and leather straps. It's also beautifully thin and exquisite, a piece to marvel.
Price excluding VAT is 12,900 Swiss Francs
Chronograph Watch Prize
Winner: Parmigiani Fleurier Tonda Chronor Anniversaire
I guessed poorly in this one, I mean, Fabergé's watch was the first to use the revolutionary new AgenGraphe system, something which would help. Alas, the tiny Fleurier company takes another prize home. However, the movement is very integrated, the split-seconds chronograph movement with date has no complication modules, and they integrated them into the movement which is very rare in watchmaking.
Price excluding VAT is 135,000 Swiss Francs, there are 25 examples of this.
Tourbillon and Escapement Watch Prize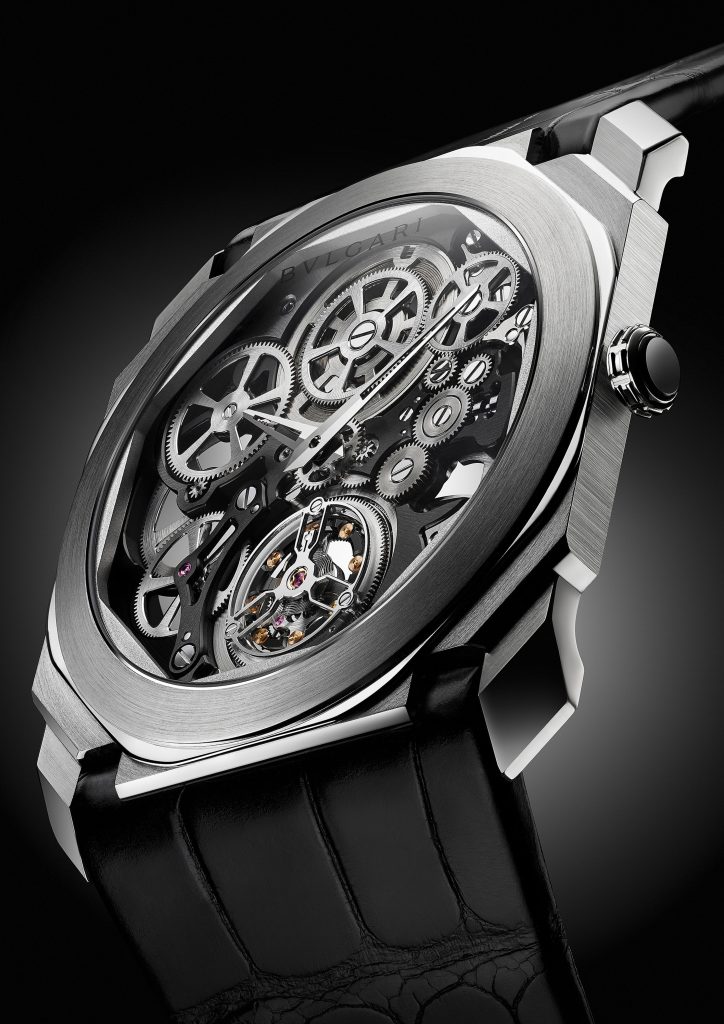 Winner: Bvlgari Octo Finissimo Tourbillon Skeleton
I'm getting a little bit of Dêjà Vu here, but believe it or not Bvlgari's super sleek and sexy Octo Finissimo range managed to sneak in another trophy. It's a re-edition of the watch they unveiled in 2014 which had everyone raving for ages, the world's thinnest tourbillon watch. While being more than paper thin, I can't help but worry the daily durability might be affected, not that that's a problem I'm likely to have anyway.
Price excluding VAT is 135,000 Swiss Francs.
Mechanical Exception Watch Prize
Winner: Vacheron Constantin Les Cabinotiers Celestia Astronomical Grand Complication 3600
When I just saw this in the lineup, I knew it was going to win this category, even merely for the number of complications it has in it. Usually, at SIHH it's A.Lange & Söhne that steals the show with a mechanical marvel, but sister company Vacheron Constantin didn't waste the 260-odd years of operation it has had. This watch features 20 individual complications in its 514 part movement, Vacheron has been on a severe horological rampage recently.
Price: You'll be lucky, there is just one example of this.
"Aiguille D'Or of the Grand Prix D'Horlogerie de Genève 2017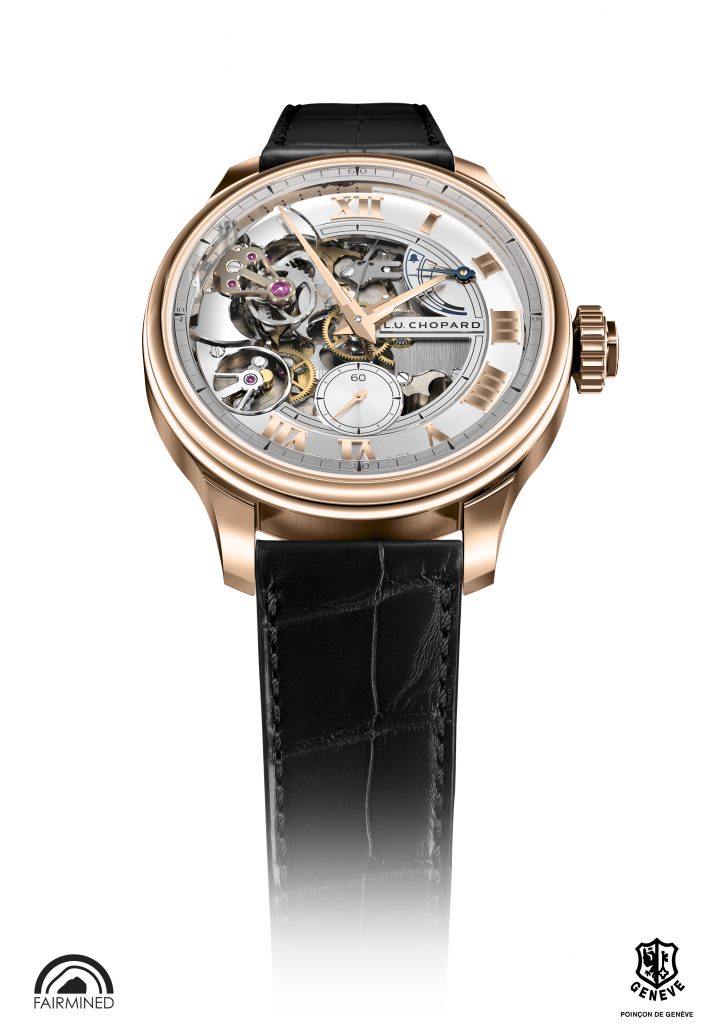 Winner: Chopard L.U.C. Full Strike
An unexpected but utterly deserved win for our friends at Chopard with the L.U.C. Full Strike, the company's first ever minute repeater watch. It represents a new age for the company; now they can do pretty much anything with their watches. I don't know whether it's the fact that the gongs are the same piece of sapphire as the crystal covering the dial, or the fact that they made it into a wearable size. But having such a unique timepiece not only demonstrates that there are still many innovations to be made yet, but also that Chopard isn't playing around in the watch business.
Price excluding VAT is a very reasonable (all things considered) 245,000 Swiss Francs; there are 25 examples of this.
That brings us to the end of this year's GPHG, but there are still more horology events yet, we've been covering the watches in the OnlyWatch auction for ages now, and that's coming up on the 11th so stick around, there's plenty more to read yet!