Ahhh, another article, another anniversary, this time it's another piece from Seiko. The watch you see here pays tribute to the 'Tuna' from, specifically, the 1986 version (the thick cylindrical design you see here has its roots in the year 1975. Seiko chose the 1986 model because it came with two distinctive features: a quartz movement (brand new tech in the mid-eighties) and a 1000m water-resistance rating. This limited edition model follows suit. Let's check it out.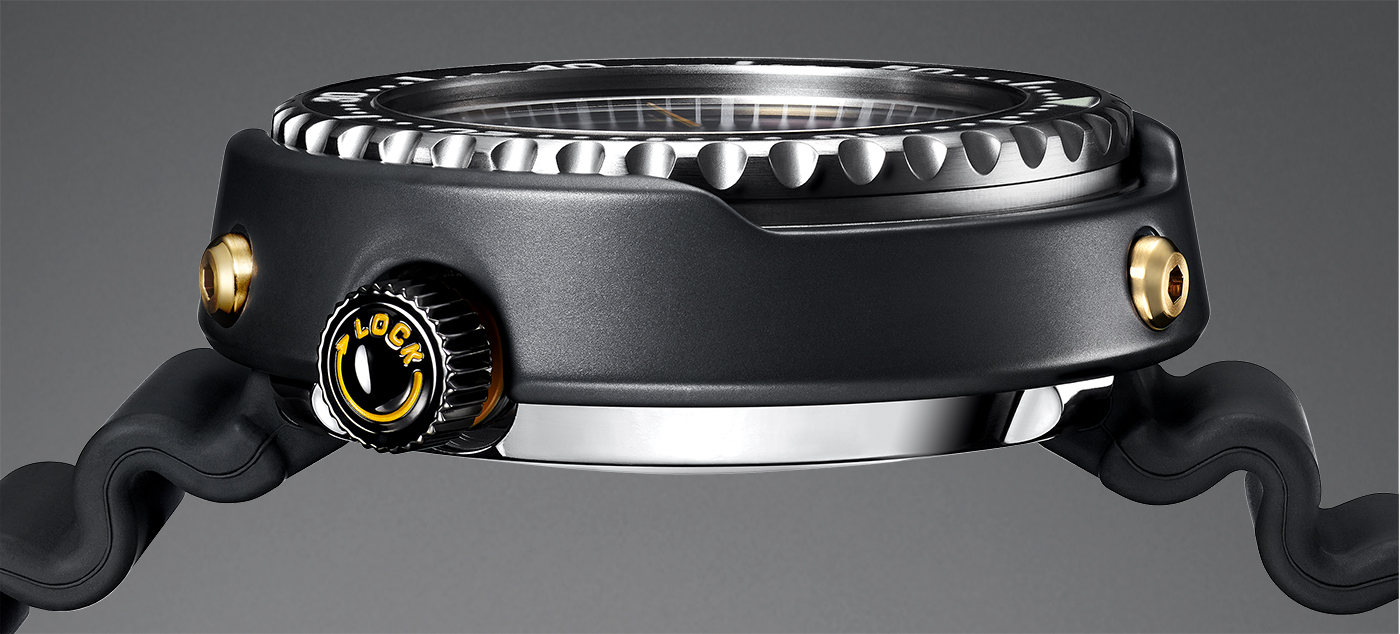 The watch is gargantuan, even big enough to make most Panerais feel at least a little insecure about themselves. The new anniversary model measures 49.4mm x 16.3mm, 'too big for daily wear' you're probably thinking, and you're right. This is not a daily watch; it's an extreme tool designed for use in the harshest environments: underwater. That means it needs to be built to last. Luckily, the bulk factor has been minimised as best as possible, the case is made from titanium, and it comes attached to a rubber strap rather than a bracelet, meaning it should at least be relatively comfortable. Seiko has also added ceramic to the watch in the black shroud that partially protects the chunky bezel. Seiko has also paid tribute to the 'Golden Tuna', a fan favourite, with the anodised gold hex screws that keep the shroud in place. Seiko has also reworked the screw-down crown with extra writing, so it should be super easy to operate.
Inside the watch is the in-house made quartz calibre 7C46, which has a battery life of 5 years and is accurate to +/-15 seconds per month and has a day and date indicator too. It powers a handset that draws inspiration from the past and combines it with the present. For example, the minutes hand has a stripe down the centre, a link to the original 'Tuna' from 1975, showing that Seiko has taken inspiration not explicitly from the 1986 model but also other variations. The bright yellow seconds hand and the '1000m' text on the dial match up with the screw-down crown nicely to provide a cohesive viewing experience.
Seiko is making just 1200 of these, available through select Seiko boutiques and authorised retailers for a price of $2600.