A premium model of the Apple Watch that had been in development for years is soon to be released starting 23rd September. This launch came eight years after the initial Apple Watch was introduced back in 2014. For people who like the Apple Watch but think it's too small, too light, or regularly runs out of juice, this watch is indeed a useful replacement. Despite being outstanding in many areas, it seems to be missing a few simple details that could have a significant impact. Having said that, sports fans and athletes that require longer battery life and performance tailored to their particular sport might choose the Apple Watch Ultra.
With the case of Apple Watch Ultra forged from robust Titanium, this model certainly is a contender for the most durable and capable Apple Watch ever made. The size of it measures a good 49mm for a large display that can showcase a large variety of functions and sports/fitness-related features; thus it has the largest display found in any Apple Watch before, capable of displaying six metrics at once. The core functionality of the watch is built around the handy and precise dual-frequency GPS, a highly visible Action button in high-contrast orange provides quick access to a variety of practical features. For the Apple Watch Ultra, Apple created a unique Wayfinder watch face with a built-in compass and room for up to eight complications. For greater visibility at night, the watch face can be adjusted for the mountain, ocean, or trail.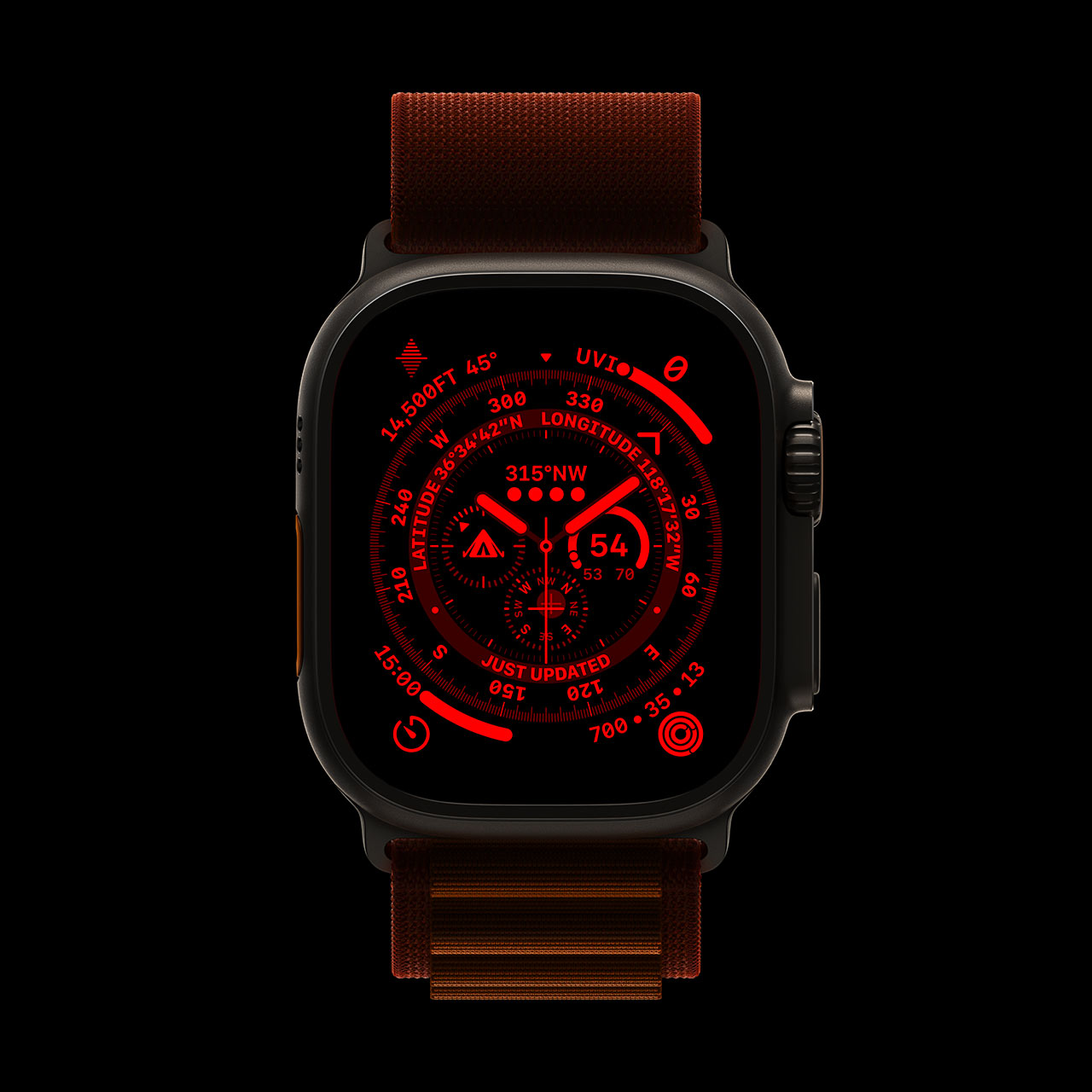 As for the actual physical protection of the Apple Watch Ultra, it is constructed with a robust titanium case. It excels when it comes to weight, toughness, and corrosion resistance. The case is water resistant to 100 meters / 330 feet. A flat sapphire crystal protects the dial from the front. Apple's "watchOS 9" serves as the operating system for Apple Watch Ultra. The important features include Heart Rate Zones, Custom Workouts, Pacer, and, coming later this year, Race Route.
The battery life of the Apple Watch Ultra is 36 hours, but it can be extended to 60 hours through a new low-power setting. The three new bands—Trail Loop for endurance athletes, Alpine Loop for outdoor explorers, and Ocean Loop for extreme water sports and leisure diving—have been created to meet various needs. Prices for the new Apple Watch Ultra begin at EUR 1,009 (with VAT) / USD 799 and go on sale starting September 23. (excluding sales taxes).
Visit Apple here.