Two very large watch producing titans in the form of Seiko and Giugiaro have come together to make quite a team, Their Most would say that this is a very unlikely coming together, but the Limited Edition 'Rider's Chronograph' Watches will tell you otherwise. This certainly isn't the first time that the two companies have combined their ideas to form a great product. This dynamic team has been creating works of art masterpiece watches on and off for the last three decades. The implausible duo has done it again and will not fail to impress with the Limited Edition 'Rider's Chronograph' Watches.
Seiko and Giugiaro first designed a "Rider's Chronograph" back in the 1980's. The piece was a very effective and hot-selling item back in the '80's because of its versatility, sporty look, bright colors, functionality, and its sleek design. Aside from having less color variations and more functional side buttons, the piece of the 1980's was very comparable to today's edition of the 'Rider Chronograph' Watch.
Seiko's Japanese watch designing and the Italian design of Giugiaro have a lot to offer to the chronograph world. The Seiko Spirit Giugiaro Design Limited Edition 'Rider's Chronograph' Watches come in a wide variety of color variants, all of which come equipped with very comfortable and durable plastic straps.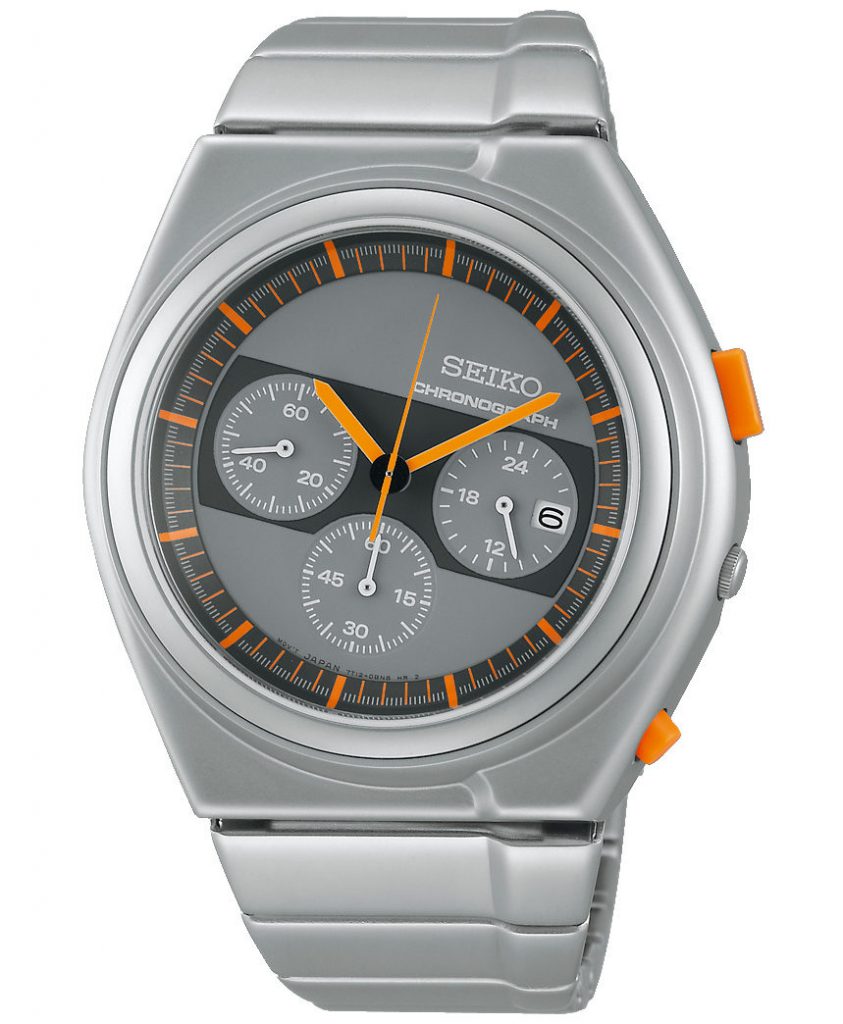 One of the variations of this chronograph is silver in color with orange outlining. The other variations come in the base black color, but are outlined at the dial and the side buttons in dark blue, neon yellow, red, and orange. Each of the variations of pieces is clad in stainless steel for an even greater level of durability. These pieces are sure to catch the eye of any audience not only with the bright outline of the colors but also from the design of each piece and the design of each variation's face.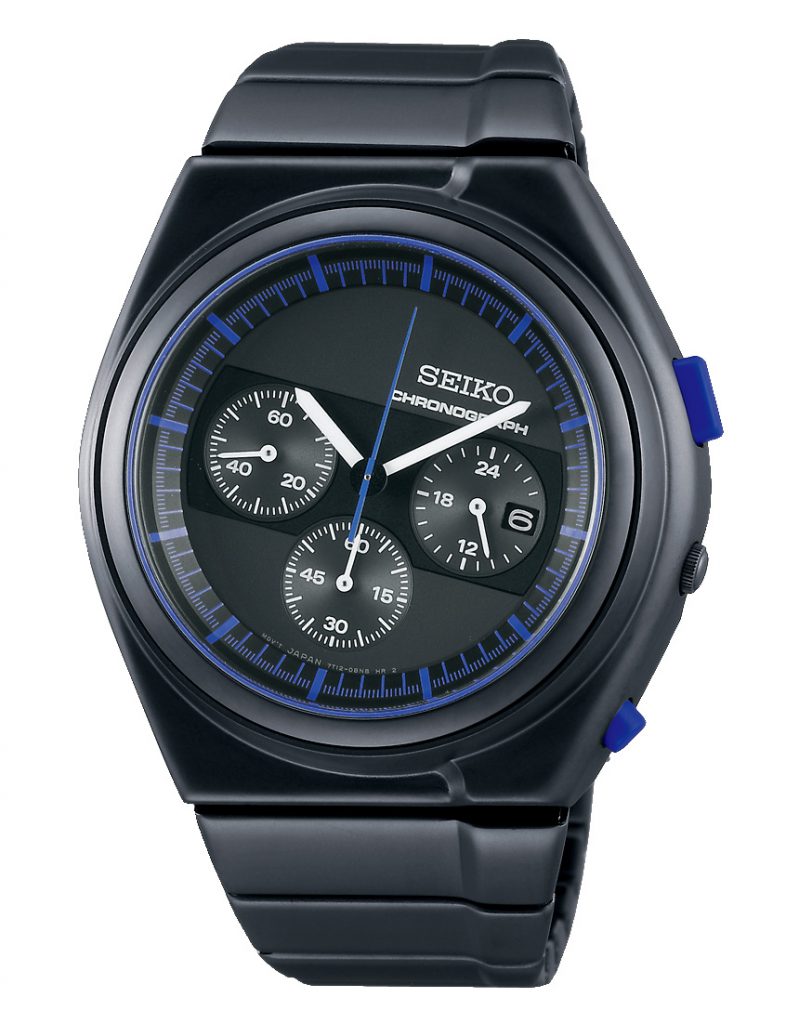 Each piece is 44.2 mm tall, 43 mm wide, and 11.4 mm thick. Each of the variations of this watch have a very sporty look to them, so it would only be fitting to make them 100 m waterproof. Each piece is technically the same besides the different variations of colors available. All have a one-hour chronograph, a display for the date at three o'clock, a seconds counting dial at nine o'clock, a minute counting dial at six o'clock, and a 24-hour display.
Two functional buttons can be found on the right-hand side of the piece, and in between each of the buttons, the crown can be found as well. The mix of black and gray is uniformly place on the face of each piece and bring a unique style to the piece.
These watches seem too good to be true, right? The only issue that can be found is that they will be sold on the Japanese Domestic Market only. Not to say that this can change in the future, but for now, this may become a complication to serious collectors. To complicate things further, it has been decided that the black with red and the black with orange variations of this watch will be on sale starting November 11, 2016, while the other variations of the watch are not available until January 27, 2017. The price of each watch, for now, is set at $290 for the normal steel versions of the watch and $335 for the black version. Be sure to keep your eyes peeled in November through January to keep up with when the pieces will be on sale. For more info, please visit seikowatches.com