Today we are going to look at a watch that is purely designed for the travelling sportsman who wants a little bit of luxury in their life, but one who maybe cannot afford a Rolex right now and is not interested in the likes of Oris or TAG Heuer. This is one of those watches that has a perfect little niche for itself and is very much content to stick with it. There are very few watches that can pull of a luxurious sporting appearance, but it appears Baume & Mercier has done just that with this one.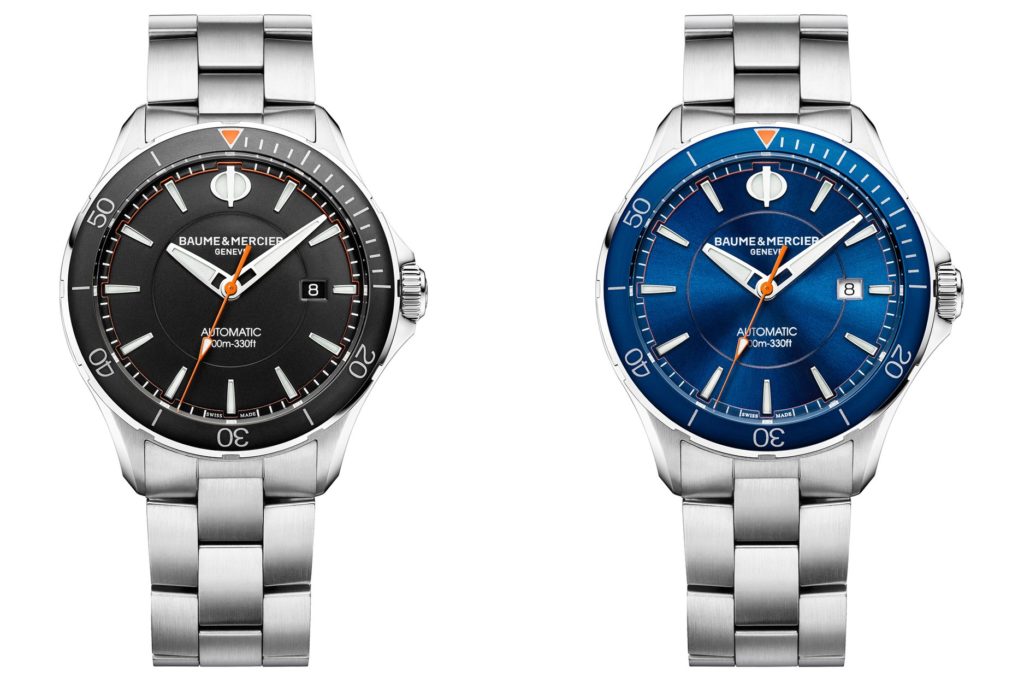 They even describe it themselves as being designed for a 'gentlesportsman', one of those buzzwords that I hope doesn't stick around for too long, or just buzzes off completely to be honest. It is a good point, though. What if you want a lower middle price point watch that can pull off the same dressy-sporty combination of wear styles that the Submariner and Seamaster Diver seem to be able to do? The Clifton club is the one for you if you happen to be in that market. It has a very elegantly sweeping case which has a soft curve out to the nimble yet tough shoulders which protect the crown from the hazards and knocks of daily life.
The bezel is also given an attractive orange marker which corresponds to the seconds hand on the dial. Depending on which dial, case and strap option you choose with this watch, you could pull off something special with it. My personal favourite happens to be the black dial with the silver steel bezel and black/orange strap, I really feel that could go places. If you wanted you could add a touch of dressy elegance and put it on the 316L stainless steel bracelet instead, which would make it a little more appealing with a dress cuff.
If black is more your colour when it comes to watches, then fear not as two of the five watches in the Clifton Club line come ADLC coated, which is a super hard and scratch resistant coating of 2-3mm in thickness. All of the watches feature an automatic movement inside them which has been given an added shock resistance to keep this watch rough and ready. Also, all watches have a triple folding buckle with a twin trigger action, requiring the wearer to add a positive force to the watch to unlock the bracelet, meaning added security and peace of mind when on the wrist. It's also 100m water resistant too. For more info, please visit baume-et-mercier.com