Some of us in the horology world believe that there is an ongoing space race when it comes to watchmaking. I for one don't doubt it but to say that there is really a big race, I'm admitting that in a few years time, we'll see more of these developments right on top of our wrists, well I can't wait for that to happen meanwhile I'm enjoying my classic and modern timepieces as they are, although I spend good time maintaining them for them to work flawlessly. So here comes Panerai that says we don't have to, wait did I just say no maintenance free for half a century, darn I just did. Folks here is the Panerai LAB-ID Luminor 1950 Carbotech 3 Days PAM 700 Watch. This is breathtaking in a sense that 50-year guarantee is such a big deal. As for the reason for this achievement, I'll get into that after the dot.
The build of the Panerai LAB-ID Luminor 1950 Carbotech 3 Days PAM 700 Watch is incredible, just think about its Carbotech 49 mm case capable of withstanding 100M of water pressure. This size is rather large but of course, you won't be reacting to this if you already know what to expect. Moreover, Carbotech is made by compressing thin sheets of carbon fiber and a PEEK (Polyether Ether Ketone) polymer at high pressures in a controlled temperature. As a case material, the resulting Carbotech is darn super strong.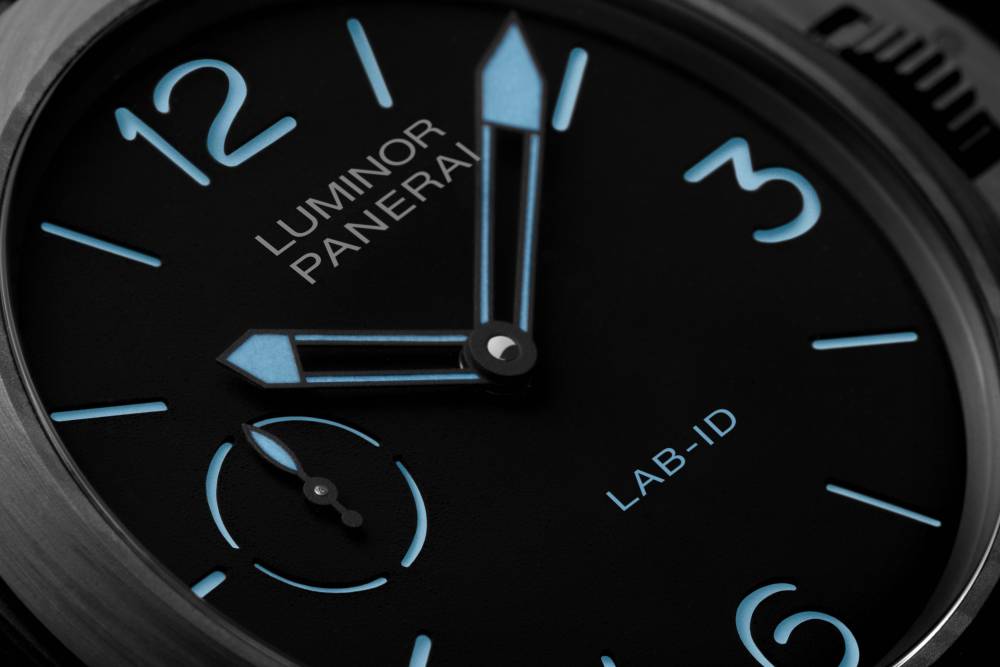 As for the dial, the Panerai LAB-ID Luminor 1950 Carbotech 3 Days PAM 700 watch uses carbon nanotubes. This is very impressive tech-wise and design-wise. Since carbon nanotubes absorb light very effectively, you won't see any reflections or light refraction on the dial, pretty much you'd be looking at absolute darkness. Then you combine it with a nice time presentation, which Panerai complements with its blue Superluminova on the hands and markers resulting in a very subtle display. For now, it's not possible to print against carbon nanotubes forcing Panerai to be nice on the branding. The text and figures are applied directly to the crystal utilizing double-antireflective coating applied for better readability.
Finally, the answer to the above question about the watch's 50-year guarantee lies on its P.3001/C Calibre movement. There are 4 main innovations at work here but generally, it pertains to not needing lubrication. The watch uses dry lubricated barrels wherein the two mainspring barrels have a multi-layer coating with a final layer of DLC. Then it uses silicon escapement with an uppermost coating of DLC. Finally, its main bridges and plate are done using a low-friction composite material integrating Tantalum-based ceramic. With this set-up, there is no need for lubrication. And as a result, there are only four jewels used on the Panerai LAB-ID Luminor 1950 Carbotech 3 Days PAM 700 Watch and these are also coated with DLC thereby eliminating more lubrication for the Incabloc shock system. The manually wound movement sports 3 days of power reserve and has a nice seconds reset function. For more info, please visit panerai.com
The price point is not yet announced so stay with us for more information.