DeWitt manufacture has always been unconventional when it comes to its watchmaking techniques. Not that we complain much about it, in fact we love how they create unconventional watches. So for the rebels out there, there is always some reason not to follow traditional style, a break from it pretty much brings so many good things on the table. Speaking of such, here we have the Academia Endless Drive, a beautiful watch created in a way as what DeWitt manufacture would have always done.
This new watch will first be exhibited in Geneva at the Salon International de la Haute Horlogerie 2018 (January 15–19). The new timepiece has been meticulously made, all handmade to the last touch, pretty much everything about it is to be loved. Its distinctive feature is the rotating endless screw visible at the centre of the dial, unconventional really but in these times, we have seen more out of this world designs.
Naturally, the unidirectional and irreversible movement of the screw is quite fascinating. It is an absolute nod to what time really is, that it always moves forward. The screw is also linked to the power reserve's winding system adding more usefulness to its mystical nature. It rotates when the 59-hour power reserve decreases and when the barrel is wound, it slides on its longitudinal axis. The screw features simple movements but cleverly manipulated in terms of precision engineering.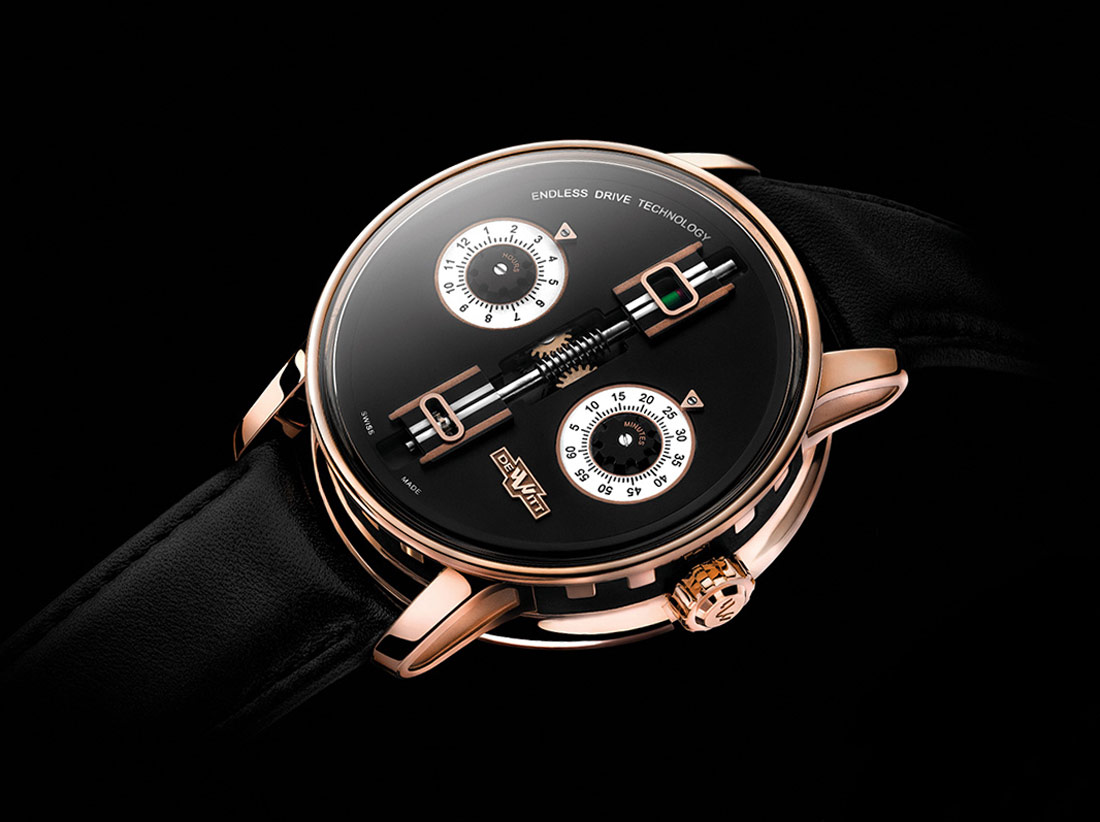 The dial is completely hand-crafted designed to please the high standard of finishes adopted by the Manufacture. The dial features characteristics typical of the DeWitt original. Unconventional as it seems, legibility is quite made simple. Two discs at 9 and 3 o'clock indicate the hours and minutes rotating around a fixed central piece. Then a reverse triangle points to the markings. We see lots of gears on the dial, highlighting its mechanical nature, it is amazing to observe.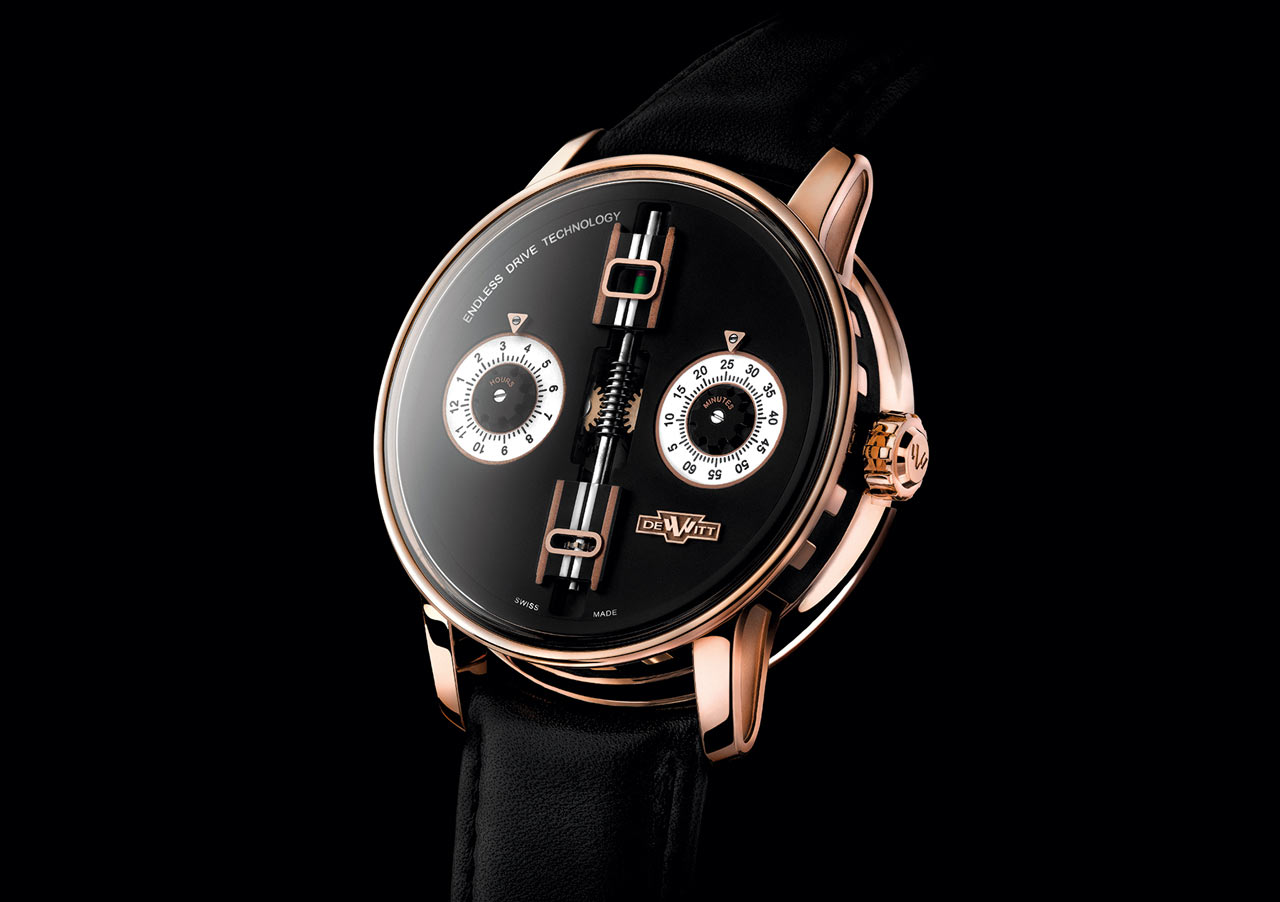 While the dark dial balances the cool effects of the gold and steel interplay, the 42.5 mm diameter round case creates a more holistic subtle contrast using the impressive combination of gold (18 carat rose gold) and black rubber. For those of you well versed about the brand, this pretty much recreates the famous imperial column motif, the symbol of Emperor Napoleon I. There are also two small "W" signatures found on the crown and on the buckle.
The Geneva-based manufacturer modified the standard DeWitt 5050 automatic movement to provide power for the Academia Endless Drive. This has been completely done by hand, so we can only surmise to the meticulous skills of the brand's craftsmen. The adapted caliber is made of 320 parts including the variable-inertia balance and it beats at 21,600 vibrations per hour enough for it to crank up 59 hours of power reserve.
The new Academia Endless Drive wears on a black satin calfskin leather strap secured by a rose gold triple folding clasp with a "W" signature. It retails for Swiss Francs 39,000 as of this writing. dewitt.ch