After their annual stunt backfired to create the wrong kind of attention, H. Moser was in real need of a win this SIHH. These four watches serve as a reminder that beneath the juvenile shock watches, H. Moser is an Haute Horlogerie brand worth paying attention to.
Endeavour Tourbillon Concept in Stainless Steel
Tourbillons are often the focus of a watch ( I mean how can they not be!) but H. Moser has elevated the prima donna complication to new levels with the Endeavour Tourbillon Concept. The intricate and precise details of the modular tourbillon contrast perfectly with the deceiving simplicity of the fumé dial and blued steel hands. All H. Moser's escapements are modular, which the brand claims allows for easier maintenance and repairs when the need arises.
Endeavour Flying Hours

The Endeavour Flying Hours takes the rarely seen wandering hours style and then adapts it to make it even more unusual. Rather than a single hour disc with an aperture at 12 o'clock, the Endeavour Flying Hours has three separate hour discs with four hours displayed on each. These rotate through the day with the current hour being highlighted in white and if that wasn't unique enough then perhaps the central minute disc rotating on a 240-degree arc might do it for you?
Venturer Concept Blue Lagoon

The Venturer Concept Blue Lagoon is majestic in its simplicity. Whilst the 'no logo, no branding, no text' mantra holds true for many H. Moser watches, there is something about this electric cool bluey teal dial that really showcases how good an empty dial can look. This is the first concept watch (Moser's way of saying 'a watch with no markers') to be offered in a 39mm Venturer case and H. Moser are limited the sale of the watch to a total of 40 pieces, 20 in white gold and 20 in red gold.
Swiss Alp Watch Concept Cosmic Green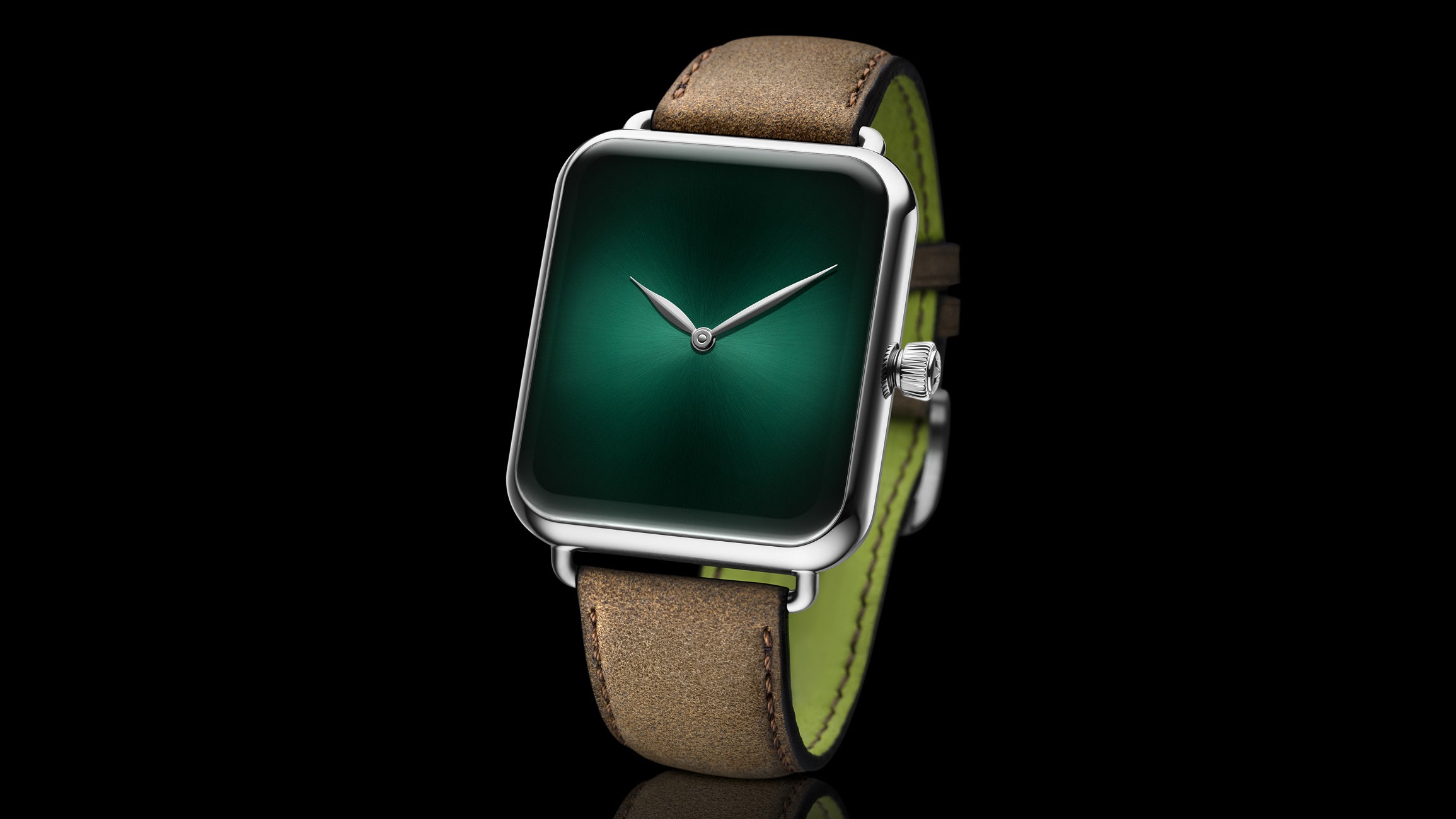 If the other three watches are an example of how H. Moser can elevate themselves into horological greatness, then the Concept Cosmic Green is a reminder that they haven't forgotten past pranks. Mechanically, this is identical to the Swiss Alp watch released in 2016 but with the addition of a green fume dial and lime green strap lining. The elegant splash of green gives the watch more of an identity than past Swiss Alp watches, which were more of a mocking imitation of the Apple watch than a design in their own right. h-moser.com