One of our favourite manufactures that we love coming back to is undoubtedly Girard-Perregaux. This brand is incredibly old, skilled and severely underloved in the world of watchmaking, which makes us love it even more. Over the years they've demonstrated their skills through loads of different and exciting ideas, some of which worked brilliantly and others not so much. But, one of their unique lines of watches is the Bridges collection, which traditionally used three bridges to hold most of the components of the watch.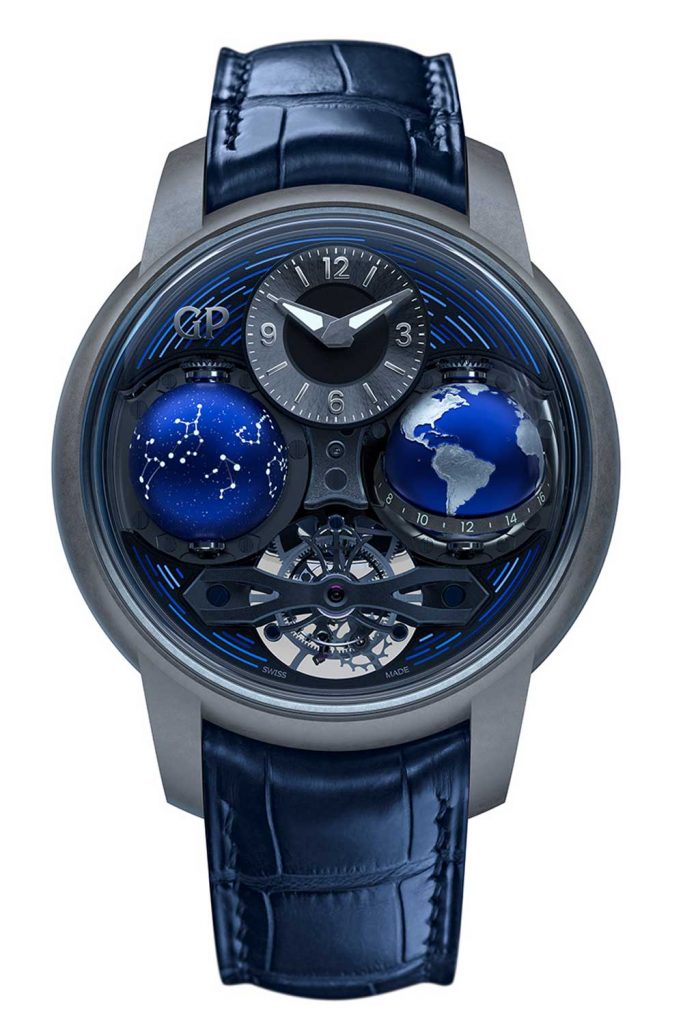 This watch takes a slight detour from the usual here to present to us something that's both gorgeous and intriguing to the eye. At the 12 O'clock position is a small dial which indicates hours and minutes, following the star trail pattern to 3 O'clock we find a laser engraved spherical representation of Earth with a 24-hour scale to boot. The tourbillon is suspended from a classically styled bridge at the 6 O'clock position, and finally, at 9 O'clock we have perhaps the most interesting part. The laser engraved celestial sphere features a few different constellations mapped onto it. These can be customised by the buyer to incorporate whichever constellation they like.
What is perhaps more interesting about this particular sphere is how it operates. It spins in accordance with sidereal time, rather than the regular solar time we usually use. Sideral time measures time based on the Earth's position relative to the stars, rather than with the sun. In sidereal time, the length of a day is 23 hours, 56 minutes and 4 seconds, this is because the period of time it takes for the sun to return to where it was in the sky and the length of time it takes the planet to spin are different. The solar day that we usually use is the time it takes for the Earth to spin, plus a little bit extra, due to the fact the planet is orbiting at the same time it is turning. Because the sidereal day is shorter, it means the stars are always in the same place in the sky, they just appear earlier in the day.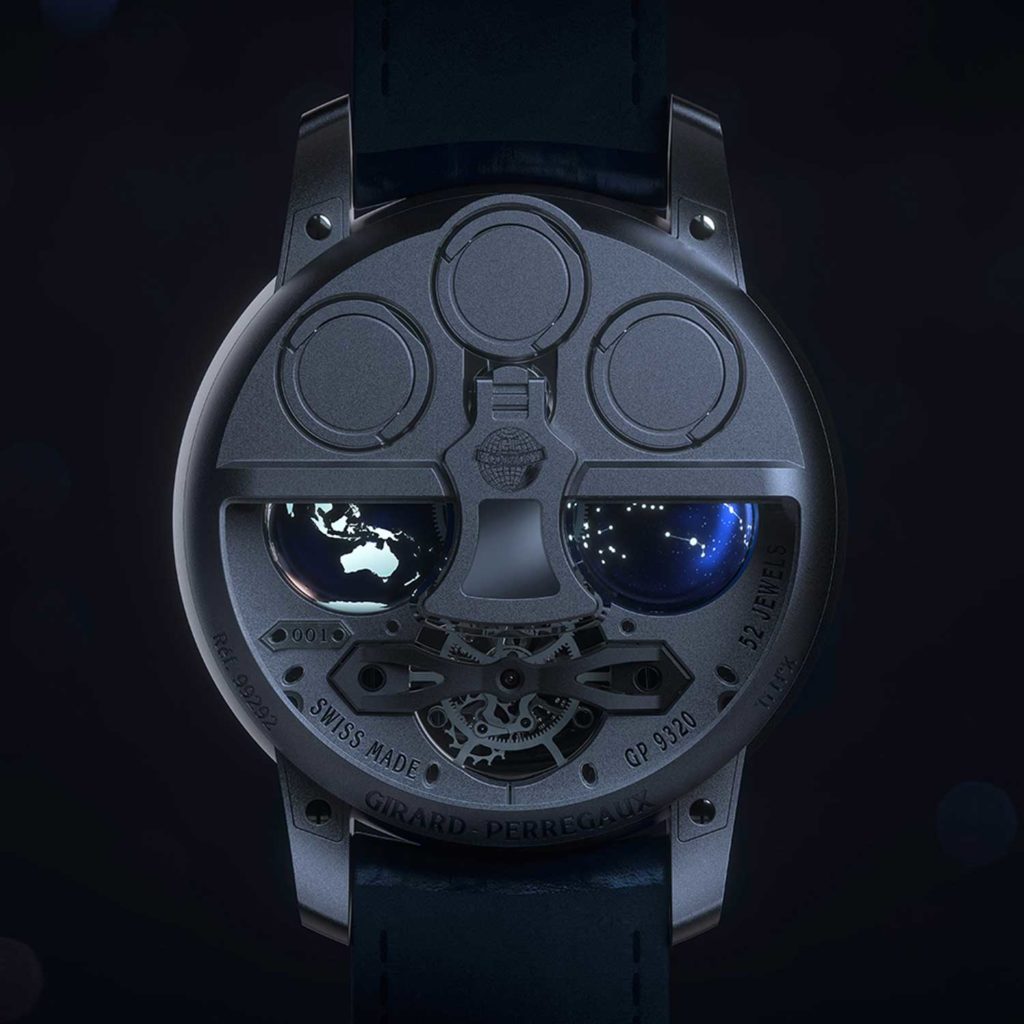 The titanium case on this one has been bead blasted and measures in a whopping 48mm in diameter, but it does offer 30m of water resistance. But, who cares about that when the decorations on both spheres glow in the dark! Visit Girard-Perregaux here.