BY HARLAN CHAPMAN-GREEN
Hey, you! Would you be interested in a watch you can't really understand that's been hand-built by a company you've never heard of? Really, you would? Well, the new Flytrack by Singer could well be the watch for you, especially if you're into motorsports and sports cars, mainly classic sports cars. Singer is an American company founded by Rob Dickinson, cousin of Iron Maiden's Bruce Dickinson. Rob himself was a singer for the English alt-rock band Catherine Wheel, which is partially where the name came from (the name is also a tribute to legendary Porsche engineer Norbert Singer). Singer predominantly "resto-mods" old Porsches, that is, it takes a classic Porsche and strips away most of the outdated stuff, replacing the metal panels with carbon fibre, tweaking the engine and improving the handling, all while preserving the appearance and the spirit of the original car. They also recently started selling wristwatches, their first watch being the Track 1 which received a GPHG award in 2018 for best chronograph. Now, Singer is back with a new watch called the Flytrack, and it's a little odd to look at.
The Flytrack has a flyback chronograph in, although at first glance we'd understand if you didn't know that. There aren't any subdials on this piece like a traditional chronograph watch would have. It doesn't even have an hour hand, like a traditional watch. Instead, the hours have been placed on a ring around the outside of the dial with a triangle pointing in roughly the right direction. There is a minutes hand there as well, not entirely sure how useful this will be to read at a glance, but it's got vintage racer vibes.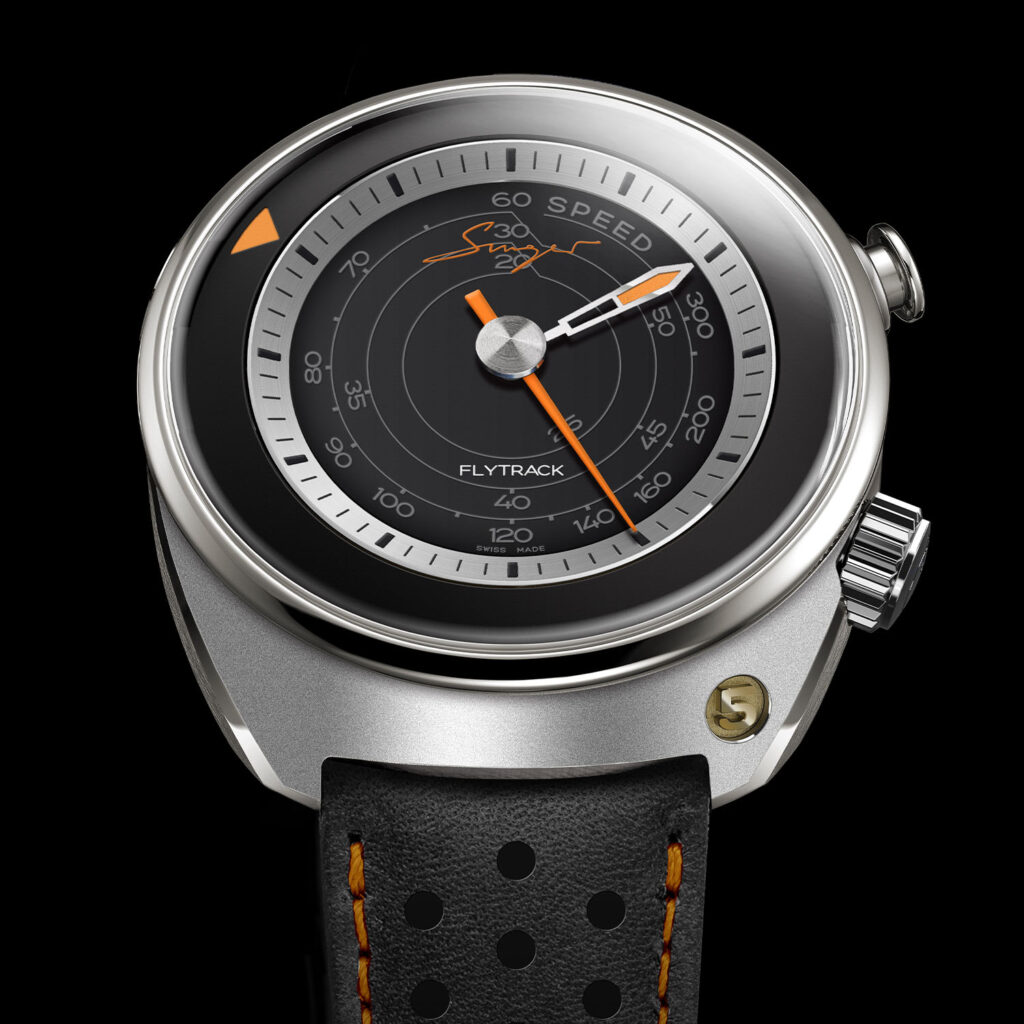 To understand this watch, you need to ignore the press brief from last year on the concept version of this watch. If you type in 'Singer Flytrack' on Google, you'll probably get recommended a page on the Singer website which doesn't really explain precisely what this watch does. In short, it's a unique take on a traditional flyback chronograph.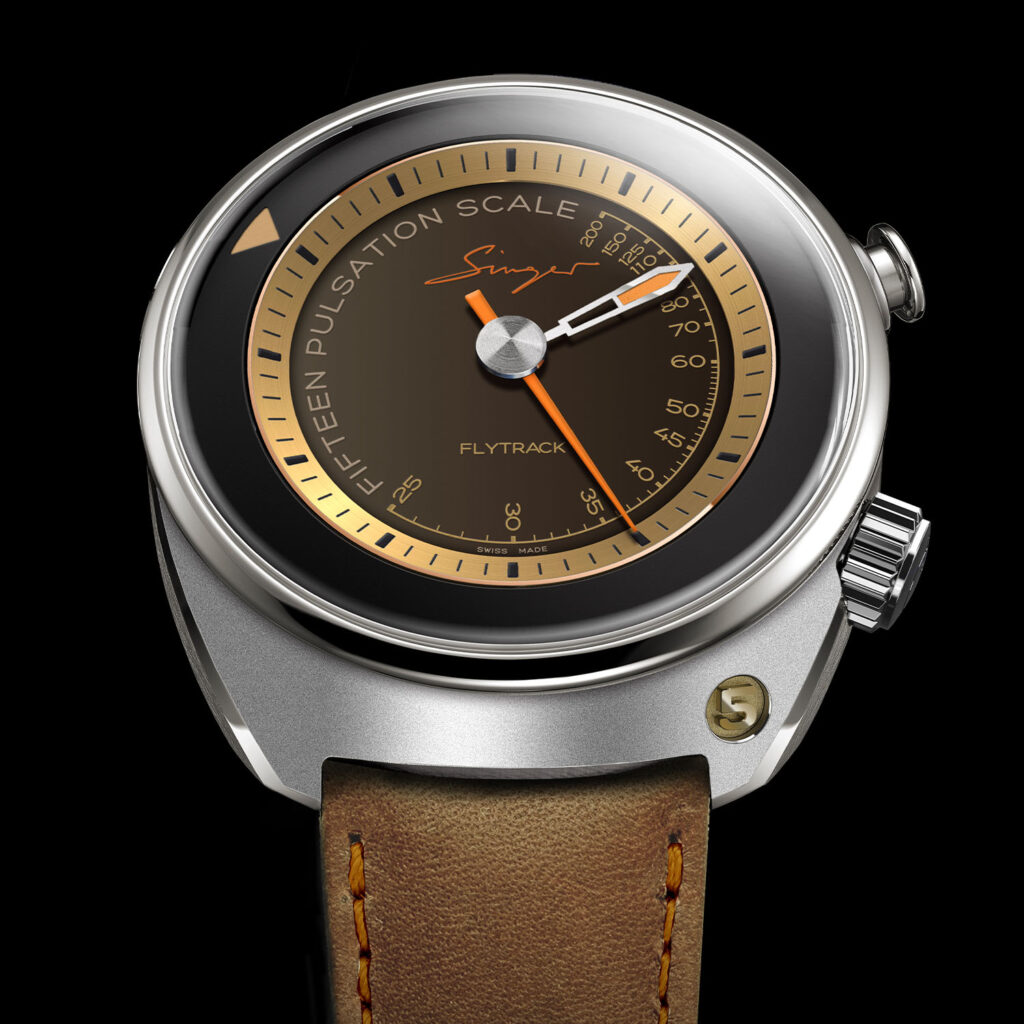 As you will have noticed, there is only one pusher on the side of the case, but a flyback chronograph requires a separate pusher typically to reset the seconds while the chronograph is still running. The difference with the Singer Flytrack is that the chronograph is always running. To use the flyback function, the wearer presses and holds the pusher at 2 O'clock. This resets the seconds hand to 12 O'clock and pauses it. When the wearer releases the pusher, the hand starts running again, and the watch can now be used to time events. Granted, it can only time an event that's one minute long, but Singer has thought of that too.
A few versions are available, each with a different colouration on the dial. You can choose from a Flytrack equipped with either a tachymeter (in km/h), a telemeter (in km) or a pulsometer like you'd find on high-end chronographs from the likes of Patek Philippe. This means that the Flytrack can help you calculate the speed of an object, the distance from an object or sound and heart rate (when counting 15 pulses). Useful, huh?
To make all this possible, Singer turned to Agenhor which they worked with to make the Track 1. Agenhor's AG6364 inside this watch is derived from the Agengraphe, a prestigious movement which offers a base for other manufacturers to build on. The calibre inside the Singer runs at 3Hz for a total of 55 hours and is hand-wound. Thankfully, it's visible through the caseback.
Presented on either a fabric or leather strap, the Flytrack has a 43mm x 15mm grade 5 titanium case and will cost CHF26,500 with a 3-year warranty included. There will be ten examples each of the three editions, which are only available via a subscription program.