When the Sistem51 was first announced at Baselworld 2013, the mechanical machine-made wristwatch stole all the limelight for its simple movement architecture (51 components anchored to a central screw), a 90 hours power reserve, and is 100% Swiss made – all for just US$150.
2 years forward in 2015, Swatch – the original makers of the revolutionary Sistem51 – has introduced five new styles to add to the original Sistem51 collection. The new models were designed to appeal more to mainstream audiences with cleaner, sharper dials as opposed to the original novelty Sistem51 series with "spider" dials to highlight the placement of elements in the movement.
But first, a little bit of background of the Sistem51. Sistem51 is Swatch's first fully robot-produced mechanical Swiss watch, hoping to do for mechanical watch production what they did for quartz production 30 years ago. Swatch had the intention of producing entry-level "100% Swiss" mechanical watches as a bridge to upgrade people from quartz watches to mechanical timepieces, and subsequently migrate them to the more luxurious Swiss timepieces (ideally within the Swatch Group brands). With an entry-level mechanical version, Swatch is hoping that people will get hooked to using mechanical watches, and make watch winding as close to a habit as brushing your teeth in morning.
The new Swatch Sistem51 designs are as follows: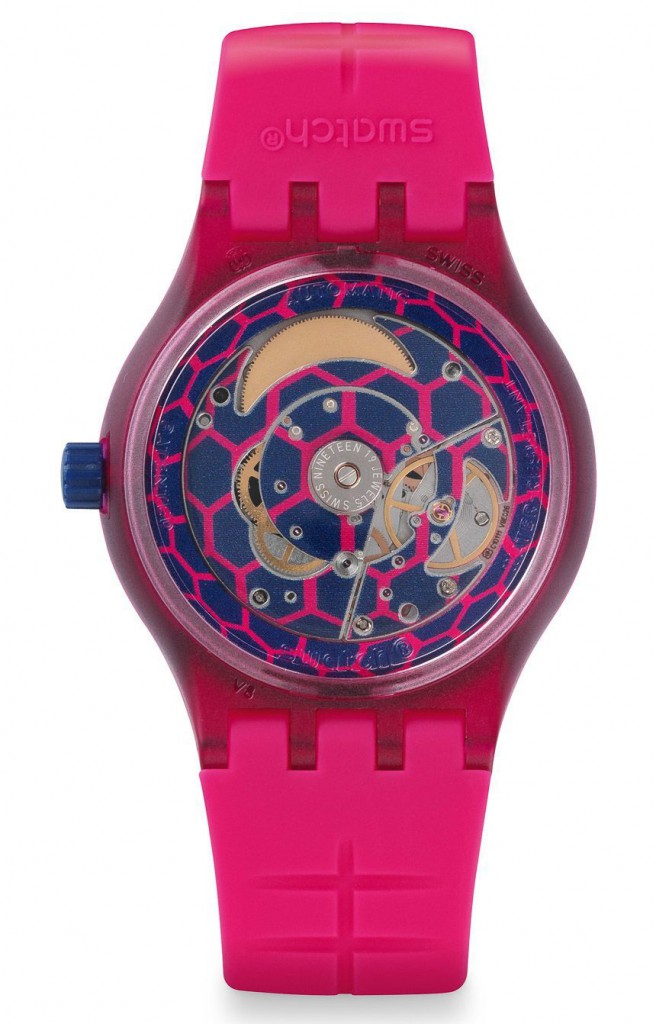 Sistem Pink SUTR401 sports the loudest design of the whole lot, featuring a deep blue dial with a pink illustration of an atom's structure. It is also the only model with white dots on both the bezel and dial, as opposed to hour numerals or long hour indexes on the other models.
Sistem Green SUTG400 has a sunburst green dial as well as orange markers from the hour indexes to the bezel. The movement is decorated in a psychedelic teal and orange sunburst pattern.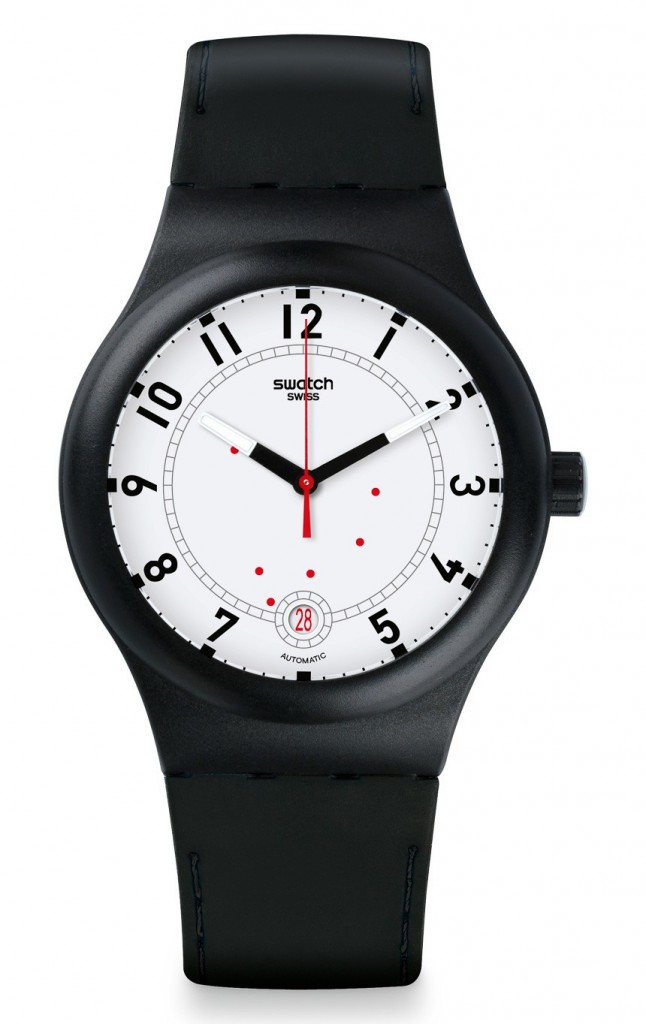 Sistem Chic SUTB402 has the cleanest watch design, with a railroad track-style scale is positioned on the inside of the dial and a non-intrusive red constellation pattern on the white dial. The back of the watch reveals a movement decorated in a hypnotizing black and white pattern.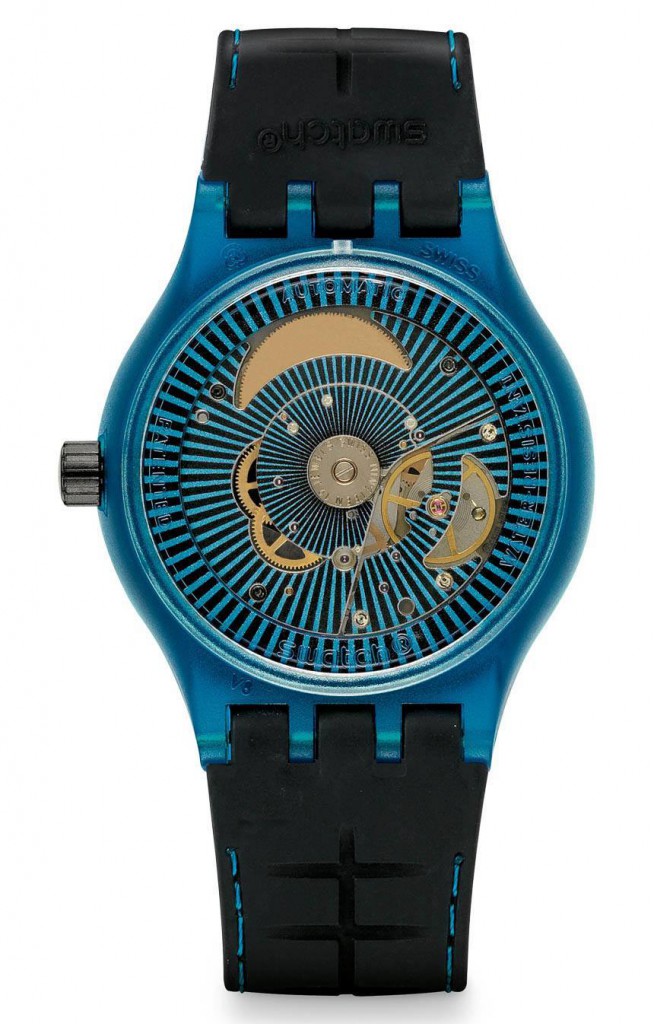 Sistem Class SUTS402 shares the same colour case and strap combination as the first generation blue Sistem 51, with a more legible dial to make reading time less of a hassle.
Sistem Cream SUTM400 draws some influence from Bauhaus-style watches, with stylized Arabic numerals and a clean, linear layout. The movement is decorated with a black and white dotted pattern.
On the whole, the new collection marks a step forward in terms of product concepts and production techniques, and they will continue to be priced at US$150 in the United States and will be available for sale in Swatch stores and via their website starting February 23rd, 2015. For more info, please visit swatch.com
James Phang – Contributing Writer
James Phang is a young watch enthusiast from Singapore and is self-professed fanatic of independent brands for their unique avant-garde designs. Some of his favourite brands include MB&F, Urwerk, Romain Jerome, Sarpaneva, Peter Speake Marin and Azimuth. His love for art extends out to all things handmade, and he has made it his personal mission to find the best handmade straps and buckles worldwide for his humble collection. Read his articles here.