To commemorate the Year of the Goat, Swiss manufacture Frederique Constant has launched the beautiful Manufacture Zodiac 24H limited edition Year of the Goat timepiece. We are no strangers to Chinese inspired Zodiac timepieces with many companies having released various different commemorative pieces to honour the animals being celebrated. What is different here however is that Frederique Constant has not gone down the regular route of using an applique or enamel painting the animal on the dial like many others. What they have chosen to do is create a real masterpiece that step outside the norm and features some really innovative and beautiful additions.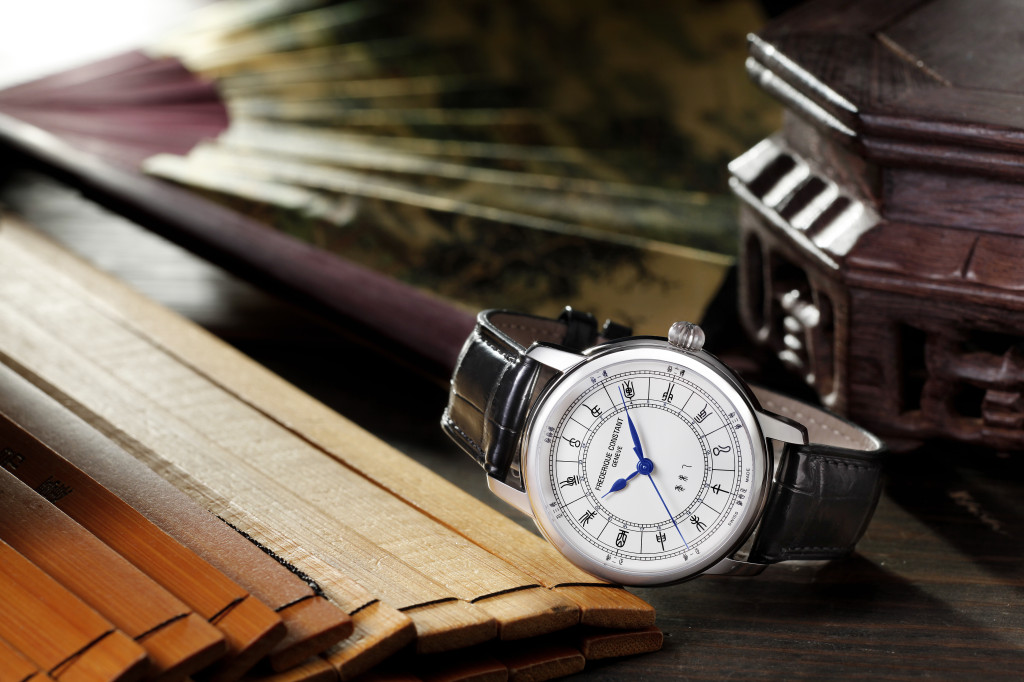 The Zodiac 24H limited edition is a 24-hour timepiece, which means that the hour hand completes one revolution in 24 hours instead of your normal revolution that is completed every 12 hours, with 2 revolutions to complete 24 hours. The minute hand is also unique with one revolution being completed once every 120 minutes instead of the usual 60 minutes. The dial has various scales of the 12 terrestrial branches that replace the Arabic numerals from 1 to 12; the outer ring is evenly divided into eight scales and includes the original quarter, original first quarter, original second quarter, original third quarter, positive quarter, positive first quarter, positive second quarter and positive third quarter. The year of the goat is located at 6 o'clock and each Chinese Zodiac animal is shown in small seal script around the dial adding that extra touch of detail we all love.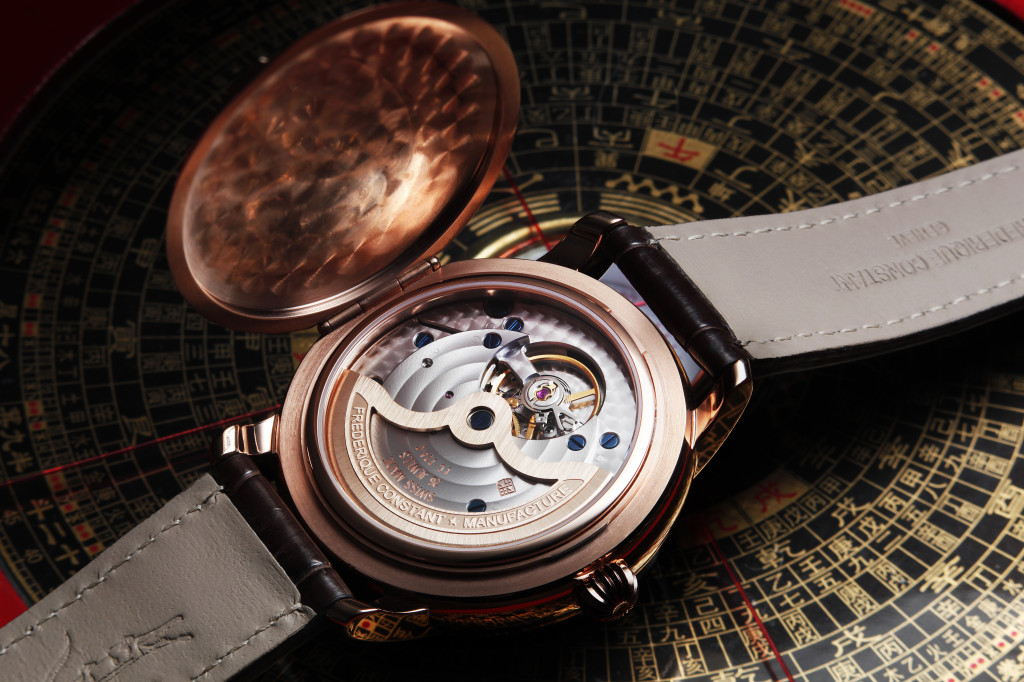 Keeping things ticking away inside is the Frederique Constant in-house calibre FC-724 automatic movement developed entirely by Frederique Constant. This will be the 16th manufactured calibre and is really a great sight to see. The timepiece has a 42-hour power reserve and is also decorated with Perlage and Circular Côtes de Genève inset with 26 gems.
The Frederique Constant Manufacture 24H Zodiac limited edition Year of the Goat is available in 2 variants. The first finished with rose gold plated steel with a pure stainless steel variant also available. Each variant is limited to just 888 pieces and is a definite collectors item for those who love Zodiac inspired timepieces.
What is really pleasant to see and truly puts a smile on my face is with many companies vying to use Japanese or Swiss mass-produced movements for whatever reason, Frederique Constant has pushing forward and developing more in-house movements for a modest price point.  We can't wait to see how the Manufacture develops over the coming years and watch them grow into a more household name with collectors and aficionados alike. For more info, please visit frederique-constant.com


Osheen Arakelian – Contributing Editor
Drawing on a lifelong love of horology and a more recent introduction to appreciation of fine whisky, Osheen brought the two together with watch & whisky. He is proprietor of the site, which covers everything related to watches and whisky. In between completing a degree in commercial law and supporting a rich social life, he is out and about attending all the latest watch and whisky events Sydney has to offer. His passion has also taken him around Australia attending a number of events and he hopes to continue his career in the watch industry on a more serious level after he graduates. Read his articles here.